It's been a rough seven months for the church of Jesus Christ. Media fascination over clergy transgressions has red-faced us all. And the constant recounting of "Holy Wars" has no doubt delayed—if not ended—the journey of many on the road to faith.
But before decrying 1987 as "The Year of the Setback," or joining Solomon in a chorus of "vanities," it may be good to step back momentarily from the cacophony of recent days and experience anew the power of the presence of God.
The simplicity and strength of divine encounter—even when all hell is breaking loose—is dramatically brought home in an intriguing episode described in a current best seller, Life and Death in Shanghai. In one small scene from her first-person account of Mao Tse-tung's Cultural Revolution, Nien Cheng, who suffered in solitary confinement as a so-called counter-revolutionary, draws her attention away from the chaos tearing China apart and focuses it on a spider that has taken up residence inside her dank detention cell.
"The tiny creature knew its job," Cheng writes, as she describes the making of an "intricately beautiful and absolutely perfect" web. But "who had taught the spider how to make a web?
"Could it really have acquired the skill through evolution," she muses, "or did God create the spider and endow it with the ability to make a web so that it could catch food and perpetuate its species?… A miracle of life had been shown me. Mao Tse-tung and his Revolutionaries seemed much less menacing. I felt a renewal of hope and confidence." On eight legs came a supernatural calm and confidence that was the antithesis of all that was raging just beyond her padlocked doorway.
Now, of course, the current loss of face and fidelity is no cultural revolution. It has, however, precipitated a loss of confidence from within. And with that loss comes a sense of spiritual despair—of being overcome, rather than overcoming; thus the timeliness of Nien Cheng's observation. The realization of God's presence, made known through one of his most innocuous creatures, replaced despair with hope, weakness with strength.
We never learn just how far beyond the spider encounter Nien Cheng has gone in her spiritual odyssey. We are left only with a profoundly "routine" breaking through of the presence of God, and an accounting of the impact that presence had on one frail life. It is as if Cheng had been reading Isaiah 40: "Do you not know? Have you not heard? The everlasting God, the Lord, the creator of the ends of the earth does not become weary or tired. His understanding is inscrutable. He gives strength to the weary, and to him who lacks might He increases power" (vv. 28–29, NASB).
In the wake of all our human weaknesses, it would be good to read again Isaiah—and perhaps the story of Nien Cheng—and then take heart.
By Harold Smith.
Our digital archives are a work in progress. Let us know if corrections need to be made.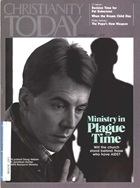 This article is from the August 7 1987 issue.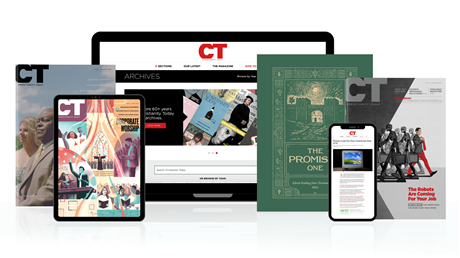 Find hope and historical insight. For a limited time, explore 60+ years of CT archives for free!
Daily devotions from Timothy Dalrymple during this pandemic.
Hundreds of theology and spiritual formation classics from Philip Yancey, Elisabeth Elliot, John Stott, and more.
Thought journalism that inspires you to think more deeply about your faith.
The Year of the Setback
The Year of the Setback