"It's hard to raise money for someone's failure," concedes J. Allan Petersen, founder of the well-known Christian ministry Family Concern. Yet that is exactly what Petersen has been doing over the last four months, and with a fair degree of success.
Petersen said he felt a strong calling from God to organize "The Second Mile" campaign, an effort to aid people who cumulatively lost millions of dollars in a failed investment more than a decade ago. The bad investment was a nursing facility for the aged known as Life Center (CT, Sept. 10, 1976, p. 65).
A Failed Dream
The nursing home was the dream of Charles Blair, pastor of the 6,000-member Calvary Temple in Denver. But Life Center and two related entities (Blair's church and his foundation) filed for bankruptcy in 1974. Investors recovered a small portion of their losses when the nursing home property was sold. But as of last year, some 1,100 people had yet to recover a total of more than $6 million in losses. Some of these were elderly men and women who had put all their savings into Life Center.
Blair was convicted in 1976 of 17 counts of securities fraud. In a brochure prepared for The Second Mile campaign, he acknowledges his mistakes: "As President of the corporation, I was ultimately responsible for its failure." In the past, Blair has conceded that methods used to promote the sale of Life Center securities were the methods "of the world." (In one instance, a Life Center salesman got a widow's life insurance settlement within 24 hours of her husband's death.)
Blair was not sent to prison because a judge believed a jail term would limit his opportunity to reimburse creditors. Various suits have been filed against Blair through the years. And the Denver-based Christian Conciliation Service issued a paper in 1984 stating that while Blair had been legally absolved from any debt, he had a moral obligation to repay creditors.
Serious Questions
Petersen said he has been a friend of Blair's for several years, and that he has shared Blair's concern "for the hurting investors of Life Center.…" He said he had some serious questions before deciding to spend nine months of his time on The Second Mile campaign. But he concluded that Blair "is an honest man. He has weaknesses like we all have. He has gotten nothing out of this himself, and it's cost him a fortune." Petersen added that over the years Blair has helped some Life Center creditors "quietly behind the scenes."
Petersen's first step was to contact by mail the 1,100 Life Center investors, asking them to forgive all or some portion of the debt, and many did so. When The Second Mile campaign was officially launched in October, the goal was to raise $3,924,000 for 787 people. By Christmas, $1,500,000 in cash was in hand, and an additional $600,000 had been pledged.
Petersen's main "strategy" has been merely to contact a wide spectrum of Christian leaders to inform them of the need. Among the 24 people listed on the campaign's National Committee of Concern are television pastor Jerry Falwell; evangelist Leighton Ford; National Association of Evangelicals executive director Billy Melvin; evangelist James Robison; former World Vision president Ted Engstrom; and Pat Robertson, who pledged $100,000 on behalf of the Christian Broadcasting Network "and its various partners."
Those who have spoken at Calvary Temple to call attention to the campaign include author Tim LaHaye; Campus Crusade for Christ founder Bill Bright; U.S. Sen. William Armstrong (R-Colo.); evangelists Kenneth Copeland, Kenneth Hagin, and Rex Humbard; and Korean pastor Paul Yonggi Cho.
During one Sunday morning service, $375,000 in cash and pledges was raised. In addition, people have donated cars, jewelry, coin collections, and real estate. Gifts in kind are sold for cash. Petersen describes the effort as the "most amazing thing I've ever been associated with in all my years of ministry."
Reaching The Neediest?
The campaign is not without its critics. Some are concerned that the money is not being given to those who need it most. Petersen said the most desperate among the creditors have received priority. But Denver writer and actor Bil Rodgers, who heads a committee formed on behalf of Life Center investors, knows of one needy woman who has received only a small percentage of the more than $100,000 she invested.
Explaining seeming inequities, Petersen said attorneys for the campaign advised against giving money to the 20 or so creditors involved in a lawsuit against Blair. He also said he had no control over designated gifts, including a large sum given to reimburse Calvary Temple for its losses.
"There are some people who will be unhappy no matter what is done," he added, saying some creditors have been "vicious and venomous" in their judgment of Blair.
For his part, Rodgers lauds Petersen for "putting his reputation on the line.… [He] deserves a lot of credit for the money coming in."
When the first half of the campaign ended late last year, 432 creditors had received all their money. The rest received at least 5 percent of their investments. The campaign resumed last month and will end on April 5. While hoping to reach his goal, Petersen said; "Even if the campaign is only three-fourths successful, I say, 'Wonderful.' I will know I gave it my best shot. Anything people get will be better than nothing."
Have something to add about this? See something we missed? Share your feedback here.
Our digital archives are a work in progress. Let us know if corrections need to be made.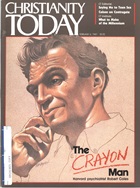 This article is from the February 6 1987 issue.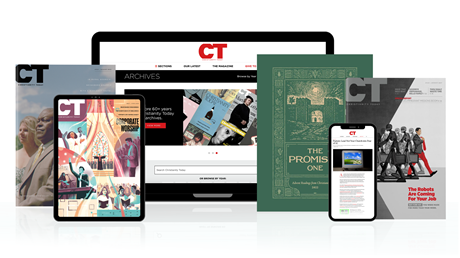 Subscribe to Christianity Today and get access to this article plus 65+ years of archives.
Home delivery of CT magazine
Complete access to articles on ChristianityToday.com
Over 120 years of magazine archives plus full access to all of CT's online archives
Subscribe Now
A Concerned Christian Goes the Second Mile
A Concerned Christian Goes the Second Mile