Many of you, along with me, have experienced growing discomfort with fund-raising methods used by Christian organizations. Because recent events concerning television evangelists are fresh on our minds, it is easy to single them out. But they are not alone. From the smallest local church to the largest parachurch organization, fund raising is under fire.
Yet, in spite of daily reminders to the contrary, most Christian fund raisers do their work with integrity. Consider, for example, the stellar financial record of the Billy Graham organization, the outstanding success of Christian colleges and universities, and the quiet work of Bible societies and missions agencies who have covered the globe with the Word of God. And for every pastor who seems overly concerned with money, a hundred eschew whatever material gains are afforded them. As God reminded Elijah, "I have yet seven thousand faithful Israelites who have not yet bowed the knee to Baal."
We need also to be reminded that it is the sensitive conscience formed in part by Christian faith that has led to this outrage from the American public. The public is judging us by our own biblical standards—a testimony to the influence of the gospel.
The Old, Old Story
Yet the real tragedy is not the greed and aggrandizement of some Christian leaders. That is really old news. In the ancient church, traveling evangelists gladly preached whatever gospel their hearers liked, moving from congregation to congregation, and feeding upon the generosity and gratitude of Christian people. Eventually, churches laid down rules to control the greed of those who were fleecing the people of God. Martin Luther found it necessary to carry on a many-sided battle against the selling of indulgences to guarantee forgiveness of sin. He also battled against leaders who supported the Reformation only because they wanted to rob the church. With still others, he opposed their teaching that believers seize for themselves the creature comforts of this present world.
Thankfully, however, genuine Christianity carries within it a self-correcting device. When you become acquainted with Jesus Christ, you align yourself with a holy God who judges sin. When we turn to him for relief from sin and its condemnation, he forgives us of our sin and then proceeds with the process of delivery.
The real tragedy in fund raising, then, is the failure of the church to bring men and women to salvation through Jesus Christ. The gospel we preach—indeed, the focus of much of our fund raising—is the high priest of wealth. Whenever leaders try to convince believers of the value their gift will have on themselves, fund raising has departed from the biblical concept of stewardship. Man, not God, becomes the center of our giving, and there is no salvation in that.
Needed: Godly Leaders
Because raising money for ministry is a major function of leadership, the solution to our current problems with fund raising must come through Christlike leaders. In Philippians 2:5, Paul challenges church leaders to be godly. He reminds us that even though our Lord had the power to get anything he wanted, "he made himself nothing, taking the very nature of a servant." Only when our leaders see themselves as individuals to serve rather than commodities to market will our fund raising become honorable.
And how can we produce such leaders? How can we prevent the kind of scandals that have rocked the church in the past few months?
Of course, we can't prevent them entirely. As created humans with a certain amount of freedom, even our leaders will go wrong. But that does not mean we should not seek to lessen the wrongdoing. Godly leaders will not come automatically or naturally. They demand special cultivation and nourishment.
We must begin by holding our leaders accountable for maintaining a life and ministry consistent with their profession. And we must be willing to discipline those who would flout the essential demands of the gospel. We need leaders who will bring people to the New Testament Jesus, not a Jesus who saves us from our discomforts, or promises prosperity here and now (what some theologians might call a "realized eschatology"). We need leaders who will teach and preach the old-fashioned, yet ever-new gospel: Jesus Christ is Savior from sin and is Lord of our lives, and he holds us accountable.
Christian fund raising will cease to embarrass us when we have godly leaders whose desire is to give rather than get. Such leadership must be supported by followers who seek nourishment rather than entertainment, and whose giving is motivated by obedience rather than promises or premiums. Those who ask for money and those who respond serve the kingdom best when their primary concern is the careful use of God's resources for taking his Good News to the lost.
Have something to add about this? See something we missed? Share your feedback here.
Our digital archives are a work in progress. Let us know if corrections need to be made.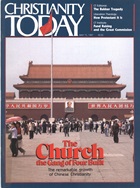 This article is from the May 15 1987 issue.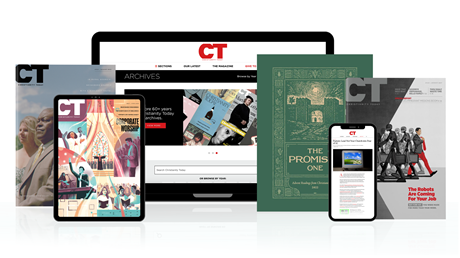 Subscribe to Christianity Today and get access to this article plus 65+ years of archives.
Home delivery of CT magazine
Complete access to articles on ChristianityToday.com
Over 120 years of magazine archives plus full access to all of CT's online archives
Subscribe Now
Reclaiming Our Honor
Reclaiming Our Honor