In 1980 and again in 1984, Ronald Reagan was elected on a platform that emphasized a host of profamily issues. And as the 1988 presidential election approaches, those same issues remain a focus of public debate.
Republican leaders are urging their party to strengthen its profamily stance, while Democrats, in a shift from past policies, are giving new emphasis to the family as a unit.
A New Democratic Agenda
A report issued last year by the Democratic National Committee's (DNC) Democratic Policy Commission listed "a commitment to stronger families" as a key party concern. The report, which many observers say was designed to form a "new centrist image" for the party, asserted that "Democrats favor profamily policies that will raise family incomes, help keep families together and provide some assistance to parents in their day-to-day lives." Among other initiatives, the report favored tax reform, flexible hours for employees with children, and welfare reform.
This fall, two new reports advised Democrats about the political benefits of addressing children's issues. In his study "Kids as Politics," Democratic pollster Stanley Greenberg said, "There is expanded openness to a larger governmental role …, especially in the realm of children." He listed popular programs, including "pre-school health and education, fighting drugs, helping people go to college and helping young people buy a first home." A separate study, by poll taker Peter Hart, suggested that Democrats could capture votes by focusing on the worries a majority of Americans say they have about their families' economic future.
DNC spokeswoman Julie Anbender said Democrats have been talking about "family-oriented issues" for years. The issues are the same today, she said, "perhaps now cast in a new light."
According to Anbender, Reagan was not the impetus for renewed attention on the family. Rather, she said, society itself is more interested in the family. "After the sixties revolution and the change in the family unit and the marriage structure, it [the family] became less important," she said. "I think society in general is turning back to believing the family is important, and so necessarily both parties will respond to that."
Anbender was critical of Republican policies, saying they have not benefitted the family. "They may be saying it is important to have policies that are family-oriented, but when you actually look at what policies have been implemented and what the priorities of [the Reagan] administration have been, they don't seem profamily."
Maintaining The Momentum
Several Republican leaders, hoping to maintain the momentum they say was begun by Reagan, are attempting to ensure that family concerns stay at the forefront of the GOP. Last month, U.S. Rep. Dan Coats (R-Ind.) announced The Family and Children Project '88, a Republican social policy that he said is "based on responsibility, character, and family bonds." Coats, a member of the House Republican Policy Committee and the House Select Committee on Children, Youth and Family, told a Capitol Hill press conference the project will include more than a dozen proposals that will be released by next summer.
The congressman released the first two proposals as he announced the project. One is an effort to encourage early childhood development through a series of community-based educational programs for families. The second is a public housing initiative that would encourage tenant-management programs and make it easier for low-income families to purchase housing. Coats said other proposals will address health, education, welfare, foster care, crime, child care, and family economics.
In an interview, Coats said he would like to see the GOP presidential contenders "steal our ideas.… I very much hope to make this a part of the Republican party platform."
Liberals have leveled the criticism that Republicans are "all talk, but no action" when it comes to the family, Coats said. "We're backing up our rhetoric with specific proposals that we believe are sound, conservative, profamily approaches to dealing with the problems." The project itself charges that "most of the Democrat proposals are just more of the same of what has so seriously failed our nation's children and families.… [But] it is also not enough for us Republicans to point out that the Democrat proposals don't work."
A Bipartisan National Issue
Both parties agree that several broad questions—including housing, welfare, economics, and child care—need to be addressed. Beyond that, however, much of the agreement ends. The two parties differ on issues ranging from who is included in the definition of a family unit to how solutions should be approached.
A main difference between the two is the role of government. Republicans generally favor private initiatives with government encouragement, while Democrats endorse more direct government involvement. As a result, bipartisan efforts are often difficult to hammer out.
Nonetheless, profamily groups are generally pleased with the national attention being given to the family. Family Research Council president Jerry Regier said he is "very encouraged" that the family has become a bipartisan national issue because "that is something many of us have been working toward for a long time." However, Regier noted that much of the talk may be "election rhetoric.… Everyone who is talking about the family isn't talking about the same thing, and voters need to be very discerning about whether family values are really being advanced."
Have something to add about this? See something we missed? Share your feedback here.
Our digital archives are a work in progress. Let us know if corrections need to be made.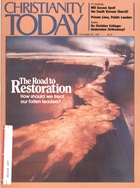 This article is from the November 20 1987 issue.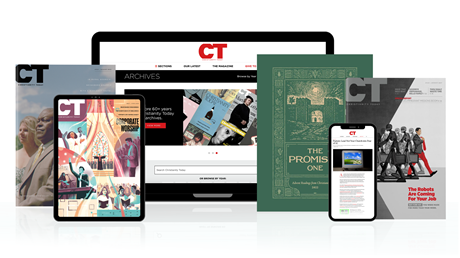 Subscribe to Christianity Today and get access to this article plus 65+ years of archives.
Home delivery of CT magazine
Complete access to articles on ChristianityToday.com
Over 120 years of magazine archives plus full access to all of CT's online archives
Subscribe Now
Addressing Family Issues
Addressing Family Issues