For the Evangelical Council for Financial Accountability (ECFA), no advertising campaign could have produced the results it reaped from the PTL scandal. And as ministries flock to the ECFA banner (membership is pushing 420), the self-regulatory organization is toughening its standards.
Meeting last month in Arrowhead Springs, California, the ECFA board of directors took four major actions aimed at tightening its accountability standards. First, the board called for on-site inspection of ECFA-member organizations. The plan calls for volunteers, primarily attorneys and certified public accountants, to visit members' headquarters to examine such records as the minutes of board meetings and to investigate possible financial abuses. The goal is for teams to visit at least 50 organizations a year.
Second, ECFA will do more to disclose information about members who leave or are terminated. ECFA president Arthur Borden said there would likely be a yearly newsletter listing the departed organizations and their reasons for leaving. In the past, ECFA has responded to questions about former members but has not otherwise released information about them. Borden admitted that for those making inquiries under the old system, "It was like playing '20 Questions.'
"We concluded this was not a satisfactory way to serve the public …," said Borden. "Now, when it comes to releasing information, we will be proactive rather than reactive, especially where there are egregious violations."
Third, ECFA will require members to make more information available, including their federal 990 forms, disclosure forms not-for-profit organizations must file with the Internal Revenue Service (IRS). This will make it more difficult for organizations to hide possible financial problems. For those not required to file 990s, such as churches and foreign missions agencies, ECFA will require completion of a special form requesting information similar to that required on the 990. ECFA will also request that member organizations provide their articles of incorporation and bylaws.
Finally, the ECFA board named a committee to meet with National Religious Broadcasters (NRB) representatives to explore the possibility of a joint effort to implement accountability standards under consideration by the NRB (CT, Oct. 16, 1987, p. 44). The NRB'S board of directors approved a code of ethics to be implemented by a proposed Ethics and Financial Integrity Commission (EFICOM). Borden said ECFA has offered to help NRB implement the ethics code "if we can agree on a workable plan."
The Embattled NRB
Some have challenged the motives behind the NRB'S recent emphasis on financial accountability. David Mains, director of the Chapel of the Air radio ministry, resigned recently from NRB'S board of directors. In a letter sent only to CHRISTIANITY TODAY and USA Today, Mains wrote that he sees within the organization "no serious call to righteousness in matters related to true financial integrity."
The NRB'S integrity became an issue at a recent congressional hearing called by U.S. Rep. J. J. Pickle (D-Tex.). At the hearing, Pickle produced a fund-raising letter bearing the signature of NRB executive director Ben Armstrong (CT, NOV. 6, 1987, p. 36). In essence, the letter alleged that Congress was launching a "new inquisition" against religious broadcasters.
However, Armstrong indicated in his testimony that he supported Pickle's efforts. He explained that a meeting with Pickle on July 21 had changed his perspective on the hearings. But the letter, which Armstrong himself characterized as "alarmist," continued to be mailed through the rest of July and well into August.
In a telephone interview, Armstrong said he had made a genuine attempt to stop the letter from being mailed. But he said his effort was too late, explaining the project was not handled by NRB, but had been delegated to "one of these big houses" outside NRB whose processes made it impossible for the letter to be recalled.
Armstrong declined to identify the organization that handled the project. But he said he did not write the letter bearing his signature, nor did he see it before it was mailed. Armstrong added that he formally apologized to Pickle for the embarrassing incident.
Mains, in his letter explaining his resignation from the NRB board, criticized Armstrong, stating that the NRB leader is not capable of "spearheading a financial reform movement among the ranks of religious broadcasters."
Mains said NRB members will likely adopt the proposed EFICOM guidelines at their 1988 convention. But he predicts the guidelines "will do little to change anything in the ranks. Those who are conscientious about their financial affairs (and there are many) will remain so; and those who use outrageous fund-raising techniques will find ways to continue."
Mains said he opposes the EFICOM standards because he is convinced his own supporters prefer that his ministry be accountable to an outside group, namely ECFA, of which Chapel of the Air is a charter member.
ECFA Taken To Task
ECFA has come under criticism of its own for allegedly fueling the perception that it is the only true financial accountability organization for Christian ministries.
Jack Frizen, executive director of the Interdenominational Foreign Mission Association (IFMA), maintains that IFMA'S requirements for membership are more comprehensive than ECFA'S. In addition to financial standards, IFMA has "operational standards" that address such matters as an organization's reputation for integrity. Frizen acknowledges ECFA is "filling a needed role." But he notes that ECFA patterned its standards after IFMA'S. And he is disturbed that some IFMA-member missions agencies report feeling pressure from ECFA to join.
About one-third of the IFMA missions belong to ECFA, and Frizen said he considers such membership redundant. At a recent IFMA business session, he said, "We will not sit and listen to or read statements which say that if an organization is not a member of ECFA, it should not be supported by the public."
However, Allen Bergstedt, a member of the ECFA standards committee from 1979 to 1985 and now a management consultant, disagrees that ECFA membership is necessarily redundant for IFMA missions. Bergstedt said that while IFMA standards may be stricter than ECFA'S, IFMA "simply does not have the resources ECFA has to enforce their standards."
Bergstedt noted he once had a client who belonged to both ECFA and IFMA. He said the organization was dropped by ECFA for not meeting its standards. However, IFMA continued the mission's membership.
Frizen said he knew the group to which Bergstedt was referring. He said he is working with the organization to remedy its deficiencies, adding that it is not IFMA'S policy to drop groups that are rectifying their mistakes. Frizen said IFMA is considering ways to strengthen its standards, but he stood by his position that membership in ECFA is unnecessary for IFMA missions.
Mixed Reviews
Bergstedt believes that without ECFA, "donors would be in a quandary as to how to be good stewards." But Calvin College communications professor Quentin Schultze points out an inherent weakness. Ultimately, he said, "the effectiveness of any self-regulatory group depends on the integrity of its members. There's just no way of getting around that."
ECFA'S new standards will minimize the need to depend on member organizations for information. But University of Virginia sociology professor Jeffrey Hadden, who has written books about television ministries, said he is uncomfortable with any group assuming too large a police role. "I've seen too many cases," he said, "in which somebody's sense of what is right unduly interferes with legitimate organizational functioning."
Hadden said the pursuit of accountability should be "geared toward fostering a climate in which information is available." He said religious organizations should realize that "they are also public trusts" and that "folks beyond their immediate circle of supporters have the right to ask questions."
Schultze said he is pleased with ECFA'S recent moves, but he notes that the steps came only after the church's reputation had been damaged. "The history of self-regulation," Schultze said, "is that it comes and goes with [the organizations'] public problems."
By Randy Frame.
Have something to add about this? See something we missed? Share your feedback here.
Our digital archives are a work in progress. Let us know if corrections need to be made.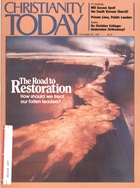 This article is from the November 20 1987 issue.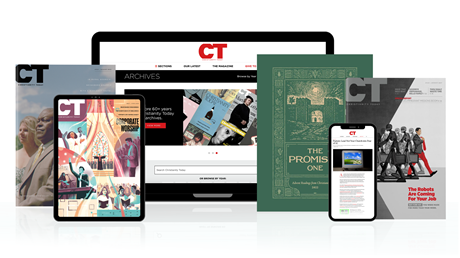 Subscribe to Christianity Today and get access to this article plus 65+ years of archives.
Home delivery of CT magazine
Complete access to articles on ChristianityToday.com
Over 120 years of magazine archives plus full access to all of CT's online archives
Subscribe Now
Trying to Tighten the Belt of Financial Accountability
Trying to Tighten the Belt of Financial Accountability