What do Jim and Tammy and John Paul II have in common? Actually, very little. But the Pope, the Bakkers, and for that matter Jerry Falwell, Jimmy Swaggart, and other prime-time preachers, have been an integral part of the collective American conscience for much of this year—for good and ill.
Of course, the events bringing this select group to our attention are as different as the theologies they espouse. The televangelists bristled at hints of moral and ethical hypocrisy while the Pope basked in the glow of an admiring public.
But they are all vocal proponents of Christianity—a fairly conservative Christianity at that. And curiously, in a society thought to be highly secular, religious faith (and the inability of some to practice the faith they profess) gave "Nightline" its highest ratings and Time magazine no fewer than five cover stories. At this pace, the religion beat may become the most coveted assignment in media circles.
This is almost incredible, when one considers the scarcity of hard news in either the PTL scandal or the Pope's visit. Were he not a popular preacher, Jim Bakker's story would have had a hard time making even the supermarket tabloids. And the Pope's popularity comes not so much from what he did on his visit but from who he is: the head of the largest Christian body in the world.
To be sure, it is always more pleasant to read headlines praising a church leader than to suffer through an embarrassing exposé of dishonesty and fraud. Yet both the Pope and Jim Bakker got what they deserved from the media, and the American people got what they deserved: an honest look at religious events.
That is as it should be, and the networks must admit it did not hurt them one whit to dabble in sectarian, supernatural, traditional religion. To the contrary, coverage of the Pope and the televangelists make good journalistic sense.
While the "news hook" for these stories is obvious—scandals and visiting dignitaries always make headlines—the press may have rediscovered a sometimes not-so-obvious fact about religion in America: It is vitally important to a lot of people. Pollster George Gallup, Jr., says 90 percent of Americans believe in a higher being, and the Yearbook of American and Canadian Churches, 1987, reports 42 percent of Americans regularly attend a church, synagogue, or other religious service. While mere interest in religion is not the same thing as a life-changing commitment to Christ, matters of faith really do matter to most Americans.
All of which leads us to ask our colleagues in the secular media to loosen up a bit and make religion a larger part of their agendas. We do not expect them to become flacks for the faith. In fact, we welcome them to expose our scandals.
The public's right to know how religion helps shape culture is as important as the news media's responsibility to report it.
By Lyn Cryderman.
Have something to add about this? See something we missed? Share your feedback here.
Our digital archives are a work in progress. Let us know if corrections need to be made.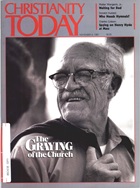 This article is from the November 6 1987 issue.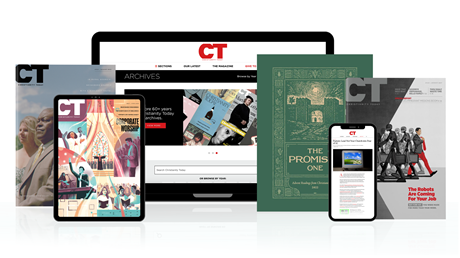 Subscribe to Christianity Today and get access to this article plus 65+ years of archives.
Home delivery of CT magazine
Complete access to articles on ChristianityToday.com
Over 120 years of magazine archives plus full access to all of CT's online archives
Subscribe Now
There's No Business Like Soul Business
There's No Business Like Soul Business