SOVIET UNION
Setting The Captives Free?
Konstantin Kharchev, the Soviet official in charge of religious affairs, has assured U.S. Sen. Richard Lugar (R-Ind.) that "by November, all prisoners of faith [in the Soviet Union] will be freed."
During a meeting in Washington, D.C., Lugar called for the amnesty of more than 200 Christian prisoners jailed for religious reasons, the lifting of restrictions on the religious education of children, permission for churches to perform charitable work, and the printing of the Bible and other religious materials. The senator also urged the reopening of churches, the cessation of official attacks on churches, and approval for a greater number of Christians and Jews to emigrate.
Lugar's office said Kharchev admitted the Soviet Union's 70-year history contains many difficult pages. "We … recognize we committed mistakes in our relations with religion," the Soviet official said. "Many problems you mention we are trying to correct."
A statement released by Lugar's office after the meeting expressed cautious optimism. "Even while the Soviets talk about 'glasnost,' many enormous problems remain," the statement read. "Whether these steps of improvement are evidence of a broad new spirit of tolerance or simply token gestures remains to be seen."
ETHIOPIA
Another Famine
A former Ethiopian official in charge of famine relief says hunger is spreading rapidly in that impoverished African nation.
"It appears there are now about 5 million people affected by famine …," said Dawit Wolde Giorgis, who defected to the United States in 1985. "In what is now considered a normal year, 3 million Ethiopians have little or nothing to eat." Dawit blamed widespread hunger on an ongoing civil war, inadequate rainfall, and government policies designed to exert control over the population at the expense of increased production.
The Ethiopian government has issued a request for 950,000 tons of emergency aid. The U.S. government has approved a shipment of 20,000 tons of food, and private American relief agencies are attempting to provide an additional 115,000 tons of food. In the massive famine of 1984 and 1985, about 9 million Ethiopians were on the point of starvation, and as many as 1 million are believed to have died.
VIETNAM
Reopening A Seminary
For the first time since the Communist government reorganized Vietnam's Catholic church, a second seminary has been reopened to train candidates for the priesthood.
Saint Joseph's Seminary reopened this year in Ho Chi Minh City (formerly Saigon) with an enrollment of 49. Previously, Vietnam's Catholic church was allowed to operate only one seminary. The church hopes to open four additional seminaries in various parts of the country.
Fewer than 2,500 priests serve Vietnam's 4.5 million Catholics. At least 200 priests have been arrested since the southern part of the country came under Communist rule in 1975, according to David Marr, an American who recently completed a study of religion in Vietnam. Some of the imprisoned priests had served as South Vietnamese military chaplains, he says, and others may have been suspected of having links to antigovernment exile groups.
"In most cases, however, they have probably incurred government wrath by ignoring warnings to limit their activity to prayers and rituals," he wrote in a report for the Washington, D.C. based Center for International Policy. "Instead, they tried to serve their flocks in whatever way seemed beneficial at the time."
AUSTRALIA
Breakaway Anglican Church
Opponents of women's ordination have left Australia's Anglican Church to form the Anglican Catholic Church. The new denomination counts seven parishes and more than ten priests among its supporters.
The new church will be under the spiritual oversight of bishops in Canada and the United States. Alfred Woolcock, presiding bishop of the Anglican Catholic Church of Canada, will be in charge of churches in eastern and southern Australia. Archbishop Louis Falk, head of the Anglican Catholic Church of America, will oversee churches in western Australia.
Earlier this year, the general synod of the Anglican Church in Australia narrowly defeated a motion to ordain women as priests. It was the second time in as many years that the measure failed to gain synod approval.
"The issue is not the ordination of women, but the authority of the general synod," said Albert Haley, a retired Anglican Church rector who has sided with the new church. "We simply do not recognize the power of local synods to alter the faith and practice of the worldwide church."
Anglican Church Archbishop Keith Rayner said more parishes might leave the denomination if it should decide to ordain women in the future. "But the threat is far greater," he said, "if we avoid facing this issue squarely."
INDIA
A Bishop Is Arrested
For the first time in the Indian state of Madhya Pradesh, a law against forced religious conversions has been invoked to arrest a Roman Catholic bishop.
Bishop Pascal Topno was charged with converting members of two Hindu families to Christianity and then failing to report the action to authorities. The law banning forced conversions in Madhya Pradesh requires evangelists to report all conversions to the government.
The church newspaper Kerala Times said the real reason behind Topno's arrest was Hindu "intolerance and ill will" against missionary activities that have helped tribal people escape economic oppression at the hands of non-tribalists.
Have something to add about this? See something we missed? Share your feedback here.
Our digital archives are a work in progress. Let us know if corrections need to be made.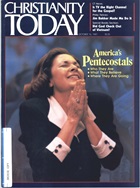 This article is from the October 16 1987 issue.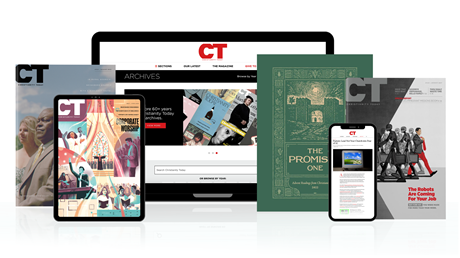 Subscribe to Christianity Today and get access to this article plus 65+ years of archives.
Home delivery of CT magazine
Complete access to articles on ChristianityToday.com
Over 120 years of magazine archives plus full access to all of CT's online archives
Subscribe Now
World Scene from October 16, 1987
World Scene from October 16, 1987