In 1984, the criticism of that year's Urbana student missions conference was that it did not pay enough attention to social issues. Such criticism would seem inappropriate when describing the 1987 version of the InterVarsity Christian Fellowship (IVCF)-sponsored event, again held on the University of Illinois campus.
In addition to the traditional emphasis on challenging students to commit themselves to world evangelization, Urbana '87 included several calls to a "radical Christianity" characterized by total obedience to Christ and a rejection of the consumer-oriented values of contemporary society. And though this fifteenth triennial event intended to focus on urban ministry, students were repeatedly called to examine personal issues such as holiness, loving the unlovely, simpler lifestyles, self-centeredness, and costly commitments.
Love The Russians?
Responding to a stirring challenge by Anthony Campolo, professor of sociology at Eastern College in St. David's, Pennsylvania, nearly 6,000 young people indicated a desire to serve God overseas. Campolo told the delegates that "God wants to raise up a people, a sector of society that will transform the world."
"When I came, I expected a missions conference, but I found a lordship conference instead," said one delegate. Responding to a four-day study of Jonah led by Ajith Fernando, national director of Youth for Christ in Sri Lanka, an Ethiopian student said, "Like Jonah, I have to love everybody even though they do bad to me—like the Russians and Cubans who have done bad to my country. They need Christ too."
According to conference director John Kyle, about 400 delegates accepted Christ as Savior, while nearly 15,000 filled out commitment cards pledging themselves to join a new breed of missionary force. Kyle, who is stepping down after directing this and three previous Urbana conventions, said a record 18,700 delegates attended Urbana '87. Another 1,500 were unable to attend because of space limitations, raising questions about the location of Urbana in 1990. Kyle said IVCF has signed a contract with the University of Illinois to return to Urbana, but admitted a larger site would be desirable.
From Pledge To Practice
Veteran Urbana-watchers feel Urbana '87 may trigger unprecedented missionary activity in the ensuing years. Raymond Buker, personnel director for the Conservative Baptist Foreign Mission Society and attender of seven Urbana conferences, said he was especially impressed with the dedication of the delegates he spoke with. And IVCF missions specialist David Bryant feels delegates received the heart and vision of God at Urbana '87. "When they see what God really wants to do in the world, they are overwhelmed by their own inadequacies to accomplish those things," said Bryant. "Their only recourse is to cry out to God in prayer, linking their prayers and desires with what God already wants to do." Bryant feels this will release a whole new dynamic in world evangelism.
Billy Graham, speaker at 12 of the 15 Urbana conventions, echoed that theme: "The overwhelming response at Urbana after all the disruptions among evangelicals this past year is an indication that there is a great resurgence of interest [in world evangelization] among the student world." Graham challenged students to "consider our call before our careers."
Several missions agency representatives say Urbana '87 will be effective in actually producing a growing cadre of new missionaries if it maintains a vigorous follow-up effort with delegates. IVCF has committed $500,000 for this purpose, which will involve a two-year, five-part program: a letter to the delegate's pastor, 55 regional conferences within the next three months, nearly 1,000 support groups, one-on-one counseling with a missionary on each student's campus, and a series of seven letters mailed over a two-year period.
Such efforts are necessary, for signing a commitment card does not insure follow-through by the delegates. (Of the 8.000 Urbana 84 delegates who filled out commitment cards indicating an interest in overseas missions, IVCF computers have been able to track only 1.000 who have since served overseas.) "It's almost a popular thing to stand up [in response to a challenge]," said one delegate. "I stood up at the last Urbana and I'm still working that commitment through."
Another delegate spoke of the practical barriers to reaching the mission field. "I have at least two years of formal preparation ahead of me before I can go. With repayment of student loans, that period could be stretched to five years."
Others feel the missing link between Urbana and the mission field is the local church. "The local church will be informed about their students who signed a commitment card, but I doubt that many will be involved in the follow-up," said Ken Campbell, director of member ministries for the Association of Church Missions Committees.
Still, delegates and conference organizers agree that Urbana 87 was successful, even if it merely raised the consciousness of today's students. "We've seen many great people who have done a lot," said one student. "If only a handful of us can do likewise, it will be a tremendous accomplishment."
By Tim Ratzloff, in Urbana.
Was This One Any Different?
At the first Urbana—held at the University of Toronto in 1946—some 300 students volunteered to be missionaries. At the last one, nearly 15,000 stood up to say they were either serious or certain about God's call to the mission field. Thus it is safe to say that Urbana commitments have been the impetus for thousands of today's missionaries.
In one sense, Urbana 87 was no different than its predecessors, because the convention crystallized the issue of missionary involvement for thousands of students. That has always been the heart of Urbana.
But Urbana 87 exuded its distinctive flavor: a better-informed student body. Students arrived much better prepared to ask the right questions, revealing a sharper focus of what Urbana was about. "Where can a person with my training and skills find a place to serve?" and "Where are the truly great needs in the world today?" typify the queries from today's students.
Their advance preparation can be attributed to a number of things: a growing number of well-attended regional student missionary conferences; regional offerings of introductory missions-for-credit courses; an upswing in missions interest and missions majors at Christian schools; more effective literature and public relations efforts by the missions agencies; more effective missions speakers and recruiters across the country; booming short-term participation. Many Urbana students had already been on the mission field.
The cumulative impression given by these Urbana students was a seriousness of purpose, a deeper knowledge, and a growing world concern on the part of thousands who have not bowed their knees to Baal.
By James Reapsome.
Have something to add about this? See something we missed? Share your feedback here.
Our digital archives are a work in progress. Let us know if corrections need to be made.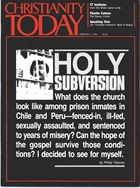 This article is from the February 5 1988 issue.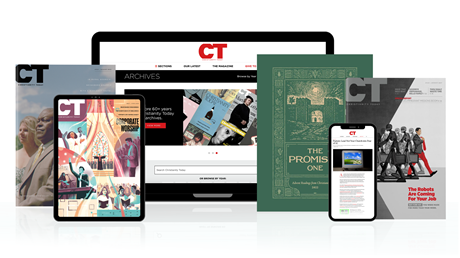 Subscribe to Christianity Today and get access to this article plus 65+ years of archives.
Home delivery of CT magazine
Complete access to articles on ChristianityToday.com
Over 120 years of magazine archives plus full access to all of CT's online archives
Subscribe Now
'Radical' the Operative Word at Urbana '87
'Radical' the Operative Word at Urbana '87