The Bush administration has enjoyed fairly widespread support from the evangelical community so far. However, some recent comments by the President on tuition tax credits generated doubt among some evangelicals about whether Bush had changed his position. The misunderstanding was apparently resolved at a White House meeting between Bush and evangelicals last month.
The flap began after a March White House meeting with high-school students when Bush was asked if he believed parents who send their children to private schools should "get a tax break."
According to a transcript of the meeting, Bush answered in the negative. "Everybody should support the public school system," Bush said. "And then if on top of that your parents think that they want to shell out … tuition money, that's their right and should be respected. But I don't think they should get a break for that," he said.
During the election season, Bush said he favored educational vouchers or tax credits for parents who pay to send their children to private schools, such as religious schools. The 1988 Republican party platform also endorsed the idea, which is supported by many evangelicals.
What He Really Said
The White House denied that Bush had changed his position. "The President is supportive of the concept of tuition tax credits, but in light of budgetary constraints doesn't feel we have enough money to support tuition tax credits," a White House official told CHRISTIANITY TODAY.
However, some evangelicals were initially dissatisfied with that explanation. "That's not what the President said in answer to the student's question," said Robert Dugan, director of the National Association of Evangelicals' Washington Office of Public Affairs (NAE). Dugan wrote a letter of protest to the President, asking for clarification of his position on tuition tax credits. "As evangelicals, we are generally loath to make demands, but your comments have produced a crisis of confidence among those who supported you in 1988," the letter said.
Last month, Dugan and 18 other evangelical leaders were invited to a general-issues meeting at the White House where the topic of tuition tax credits came up. Dugan said the President personally assured them he has not changed his view. According to Dugan, the President explained that he "sidetracked his own thought in the question" and "in answering, didn't say everything he wanted to say about the tax credits."
"He didn't include a more comprehensive answer because of the economic pressure to meet the Gramm-Rudman targets and cut the deficit," Dugan said. "But he said he is committed to the same principle he always has been."
Dugan said he is "satisfied" by the President's explanation, although he would like to see a strong and unified administration position on the issue. "I can accept that it's not feasible right now to propose another government program that will lower revenues by giving tax credits, but I think we are in a position to remind the President, if it's ever necessary, that he made the commitment [to tax credits]," Dugan said.
by Kim A. Lawton.
NORTH AMERICAN SCENE
ORAL ROBERTS
Desperate Straits
The financial state of Oral Roberts's evangelistic association and related ministries appears to be in worse shape than it was two years ago, when the Tulsa evangelist implied God would take his life if he failed to raise $8 million for students' medical scholarships.
Late in March, Roberts, 71, said he needed $11 million by May 7 or his ministry, including the university that bears his name, would face collapse. He said this is the first time in 41 years his ministry has been in danger of not meeting payroll. "If we can't make our payroll, I don't know what will happen to this man or this ministry," he told his television audience.
Roberts said he has canceled salaries for himself and family members and that some other top officials have voluntarily given up their pay. Following a plea for funds at an Oral Roberts University chapel service, students contributed some $8,500 to the ministry.
DEATH PENALTY
From Pragmatism to Ethics
Opponents of the death penalty are making a conscious attempt to engage religious leaders in the effort to end capital punishment. Leigh Dickerson, director of the 13-year-old National Coalition to Abolish the Death Penalty, says the debate over capital punishment has moved from the pragmatic to the ethical realm.
Said Dickerson, "The pragmatic argument against the death penalty isn't working anymore." She said that because of increasing evidence that capital punishment does not deter crime, supporters of the death penalty are shifting to the ethical argument that it is a legitimate form of retribution. The best way to respond, she said, is to enlist the support of religious leaders familiar with the language of moral discourse.
Last month, Protestant, Catholic, Jewish, and Muslim leaders took part in a summit conference at Atlanta's Martin Luther King, Jr., Center for Nonviolent Change. The purpose of the gathering was to launch a year-long grassroots campaign against capital punishment. The conference was sponsored by the National Coalition to Abolish the Death Penalty, the National Interreligious Task Force on Criminal Justice, and Amnesty International.
ABORTION
Revealing Survey
While proponents and opponents of abortion both claim to have public opinion on their side, prolife leaders have some cause to feel vindicated by a recent survey of 1,002 registered voters across the country. The survey, conducted by the Boston Globe and Boston's WBZ television, revealed that most Americans oppose legal abortion when performed for the reasons most commonly cited by women who choose abortion.
Twenty-five percent of the respondents to the survey, whose margin of error is plus or minus 3 percent, favored abortion in all circumstances, while 19 percent opposed abortion unconditionally, and 53 precent opposed it in some circumstances. Substantial majorities, however, opposed abortion if the pregnancy merely causes financial or emotional strain, or if the girl or woman is a teenager or lives alone. These are the reasons most commonly cited.
The poll found that 78 percent favor legal abortion in cases of rape, incest, risk to the woman's life or health, or if there is a likelihood of fetal deformity in the would-be infant. It found also that blacks and poorer people are among legalized abortion's most ardent opponents.
EDUCATION
High Marks for Catholics
A study comparing math and science test scores of students in Roman Catholic schools with those of their public-school counterparts reaches the tentative conclusion that Catholic schools "may be educating their students better than public schools."
According to the study, conducted by Valerie E. Lee and Carolee Stewart of the University of Michigan, Catholic school students in grades 3, 7, and 11 tested higher in mathematics proficiency than public school students in all racial groups and at all levels of their parents' education.
Edward Koch, mayor of New York City, also recently put in a good word for Catholic schools. In the book His Eminence and Hizzoner, cowritten with New York Cardinal John O'Connor, Koch writes, "I believe heart and soul that religious values imparted at parochial schools have made those schools better—at least in perception, and, I think, in fact—than our public schools, where values are not as central to the school's teachings."
PEOPLE AND EVENTS
Briefly Noted
Cancelled: By Pepsi Cola Company, an ad campaign featuring rock music star Madonna. The company was under threat of boycott from the American Family Association's Donald Wildmon and Catholic Bishop René Gracida.
Celebrated: The centennial anniversary of Gordon College in South Hamilton, Massachusetts. The school was started for the purpose of training missionaries and evolved into a respected liberal-arts college, the only nondenominational Christian college in New England.
Established: By Covenant Theological Seminary in St. Louis, Missouri, the Francis A. Schaeffer Institute. It will promote and encourage the study of the late scholar's works and principles. Schaeffer died of cancer in 1984.
Died: At the age of 80, Stuart Hamblen, on March 18. Hamblen was converted to Christ at the 1949 Los Angeles crusade that brought widespread exposure to Billy Graham. He was a songwriter whose credits include "It Is No Secret" and "This Old House."
Have something to add about this? See something we missed? Share your feedback here.
Our digital archives are a work in progress. Let us know if corrections need to be made.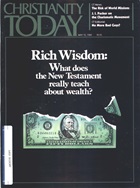 This article is from the May 12 1989 issue.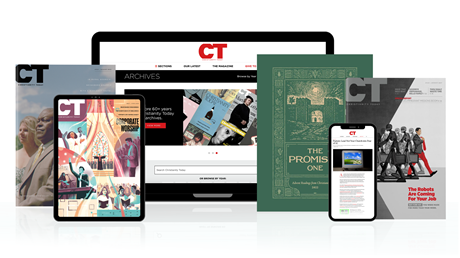 Annual & Monthly subscriptions available.
Print & Digital Issues of CT magazine
Complete access to every article on ChristianityToday.com
Unlimited access to 65+ years of CT's online archives
Member-only special issues
Subscribe
Bush Clarifies Position on Tuition Tax Credits
Bush Clarifies Position on Tuition Tax Credits