By now the idea of a coup in Haiti has become a cliché. But the all-too-predictable political upheavals in the Western Hemisphere's poorest nation have produced little, if any, change, and Christians there wage a constant struggle to minister in the face of instability.
Three years ago the Haitian people freed themselves from the dictatorship of the Duvalier family. Two military coups, an aborted election, and one attempted coup later, Haiti is still struggling to govern itself.
The latest outbreak of unrest began on April 2 when rebel army officers briefly seized control of the presidential palace and ushered President Prosper Avril off to exile. But loyalist troops intercepted Avril's captors, freed him, and restored him to power. Rebel and loyalist troops have clashed sporadically since then. It now appears the conflict, triggered when the mutinous army units' commanders were expelled from the country for alleged drug trafficking, is at a standoff.
A U.S. State Department official described the current situation as "very fluid." She said Americans in Haiti are not in imminent danger, but cautioned that could change at any time.
Toll On The Church
Protestant church leaders report that Christians have for the most part been able to avoid the fallout of political violence, largely because the church has eschewed politics. They say they would like to keep it that way, despite the opposing views of many young believers. "There is some strife within the church," concedes Claude Noel, general secretary of the Council of Evangelical Churches in Haiti. "The young people would like to see the church take a more active stand in its political line."
Haiti's unrest has likely contributed to a general decline over the last three years in the missionary work forces of denominations and mission agencies. Missionaries with families have left the country, citing concern for the safety of their children. Some church groups, however, report the countertrend of an increase in short-term missionary efforts in Haiti.
Denominational leaders generally believe the effect of political turmoil on the activities of the church and of missionaries has been negligible. P. Reidar Lindland, Caribbean-area secretary for the American Baptist Churches in the U.S.A., said that despite interruptions, "the daily work of the church goes on."
Meeting Needs
Haitians inside and outside the church are calling for Protestant churches to take a more active role in the country's economic development. And in spite of severely limited resources, churches, along with relief-and-development agencies, are responding with self-help programs and some financial aid.
For one thing, American churches and relief organizations have been trying to restore the country's population of pigs, which have long been a prime source of food and income in Haiti. An outbreak of African swine flu in the early 1980s forced the destruction of every pig on the island of Hispaniola, which includes Haiti and the Dominican Republic.
Another way the church is addressing needs is by sponsoring reforestation projects. Over a period of several decades, the country's vast forests have been cut down to feed a constant demand for charcoal. The result has been an ecological disaster as the absence of trees has produced a climate of neardesert conditions. Drought has become an annual fact of life, and when the rains do come, they often result in severe flooding and massive soil erosion.
Churches have also contributed by providing an education for many of Haiti's children living in rural areas. And most church and missions groups have hospitals, rural dispensaries, and mobile clinics. For many Haitians, these sources of medical treatment represent an alternative to the neighborhood voodoo priest.
Nevertheless, relief groups receive frequent distress calls from Haiti, straining their abilities to respond. Elmore Clyde, director of World Missions for the Free Methodist Church, voices the frustration of other American church leaders: "How do you respond to economic needs when you don't have anything to respond with?"
Haitian believers are sometimes frustrated, too, when the financial help they need does not arrive quickly enough, thus straining relationships between Haitian and American believers. "They have a tendency to be a bit irrational at times in their demands on us," says Wayne Wright, general secretary of Wesleyan World Missions. "Right now we are having to carry on the work of the gospel within the context of a little uneasy feeling in this area."
But despite a general feeling of hopelessness in the country, Free Methodist missionary Warren Land reports a sense of optimism in the church. According to the Free Methodists' Clyde, the denomination's membership has increased by 23 percent over the last year. Other denominations, too, are seeing steady growth.
And Noel believes the growth will continue, citing hardship as a reason. "We are going through some hard times in Haiti, and I don't think they're going to stop soon. So there is an increased need for the kind of message the church is preaching." He adds, "And people are coming to Christ by the thousands."
By David Disch.
Getaway Plane
Missionaries found themselves unwilling participants in Haiti's political turmoil last month when two hijackers commandeered an airplane owned by Mission Aviation Fellowship (MAF). According to MAF spokeswoman Donna Burns, two Haitians commandeered a twin-engine Cessna 402 aircraft at Cap-Haitien, Haiti. The American pilot, Duer Smedley, four Haitians, and three Americans were on board when the two insurgents, carrying weapons, took control of the plane and directed the pilot to fly out of the country, Burns said.
The incident ended without injuries when the hijackers told the pilot to fly to Miami, where they surrendered to FBI agents. The two, identified as Fadael Milord, 29, and Berlioze Guillaume, 25, were charged with air piracy and ordered held without bail in Miami. According to MAF, they are believed to have participated in the unsuccessful coup attempt a few days prior to the hijacking.
Smedley said the two men entered the plane brandishing guns and demanded to be taken to President Bush. "I'll take you to Bush," Smedley said he told them. "I'm your friend, but I can't take you with that gun waving around."
According to an MAF statement, Capt. John Testrake, pilot of the TWA flight hijacked to Beruit in 1985, recently joined MAF as a volunteer and had flown the same Cessna 402 just a few weeks ago in Haiti. MAF has 145 aircraft around the world, and began flying doctors, medicines, supplies, and mission personnel to Haiti in 1979.
This was MAF's second hijacking. In October 1987, a single-engine Cessna was seized by guerrilla rebels in Surinam, South America. The American pilot, Dan Rogers, was held for eight days and released, but the plane was never recovered.
Have something to add about this? See something we missed? Share your feedback here.
Our digital archives are a work in progress. Let us know if corrections need to be made.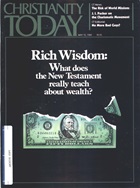 This article is from the May 12 1989 issue.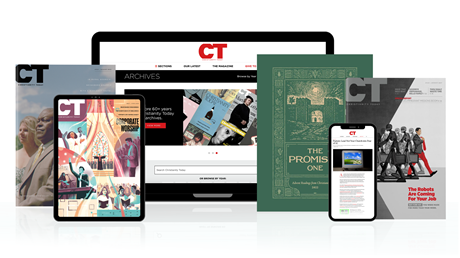 Annual & Monthly subscriptions available.
Print & Digital Issues of CT magazine
Complete access to every article on ChristianityToday.com
Unlimited access to 65+ years of CT's online archives
Member-only special issues
Subscribe
Unrest: Haitian Christians Press on amid Poverty, Violence
Unrest: Haitian Christians Press on amid Poverty, Violence