As Mikhail Gorbachev experiments with glasnost and perestroika in the USSR, an inevitable question arises: What about other Eastern European nations? Most of these countries have long been under the influence of the Soviet Union. (Albania withdrew from the Warsaw Pact, the Soviet-dominated defense alliance, in 1968, and Yugoslavia never joined it.)
The story of the church in Eastern Europe varies from country to country, and sometimes from area to area within a country. According to Yugoslavian church leader Peter Kuzmic, however, the stories overlap in an ongoing narrative of a church responding to new opportunities: "There is no room for cynicism, [but at the same time] there is no room for uncriticial euphoria."
Hungary
Like most Communist regimes, the Hungarian party cracked down on churches upon taking control in the late 1940s. Church matters have been tightly regulated through the State Office for Church Affairs. Although overt persecution has not occurred for the most part in recent years, subtle discrimination against believers has existed.
However, the government has recently been easing restrictions on churches. This spring, Hungarian State Secretary Imre Pozagay called on the ruling party to cease being "the party of atheists." And Hungarian officials have confirmed the imminent "dissolution" of the office that oversees religion. According to Keston College, a London-based human rights-monitoring group, the Hungarian Parliament will officially decide next year whether that office will be replaced with a less-restrictive organization, or if it will be permanently disbanded. Also, a new constitution is being framed that reportedly will include new freedoms of conscience.
Western Christian groups are taking advantage of the new openness. Word of Life, based in Schroon Lake, New York, has become the first Western, nonprofit corporation officially to be registered in Hungary. Word of Life will be setting up Bible Ministry Clubs and a Bible institute near Budapest. InterVarsity Christian Fellowship and Child Evangelism Fellowship are also openly conducting evangelistic work in the country.
According to journalist Ed Plowman, church leaders were very encouraged by the evangelistic rally held by Billy Graham in July (CT, Sept. 8, 1989, p. 61). The rally was heavily promoted and carried over Hungarian radio and television. Plowman reports this was in direct contrast to Graham's visit in 1977, when pastors were not allowed to announce Graham's visit from their pulpits. Evangelist Luis Palau also visited Hungary this past spring, preaching at a televised youth rally.
Poland
Dramatic changes have also taken place in Poland, where the Roman Catholic Church, representing 95 percent of the population, has been a key reform player. The Communist regime in Poland has never been able to subjugate the powerful Catholic church. But this spring, the government officially legalized the Roman Catholic church, reinstating rights and properties lost by the church after the Communist takeover. Under the new law, the church may publish newspapers and establish and operate schools, hospitals, and communications networks without state interference. A second law assured freedom of worship for all religious faiths.
In July, the Polish government renewed diplomatic relations with the Vatican, making it the first Warsaw Pact nation to have full relations and an ambassador to the Vatican.
The tiny Protestant community may benefit as well from a more open society, where the communist system is being radically modified. For example, earlier this year, the Polish Protestant Society began publishing a new journal called Protestant Review—Word and Thought. Keston College reports the magazine is the first Protestant publication accessible to everyone in Poland since the Communist takeover.
In April, evangelist Luis Palau conducted a pastors' conference in Warsaw for more than 400 pastors. According to Palau, about 80 percent of the pastors stood to rededicate their lives to Christ.
Mark Elliott, director of the Institute for the Study of Christianity and Marxism at Wheaton College, reports that a strong Catholic church poses an indirect challenge to Protestants. "Catholicism has been so identified with Polish national identity that many Poles dismiss evangelicals as non-Polish."
Czechoslovakia
Traditionally, Czech church/state policy has prohibited evangelism, missionary work, religious charitable work, and other religious endeavor. In an ironic slap at the Catholics, the Communists have enforced the restrictions less against the Protestant minority.
Although Czechoslovakian pastor Cyril Horak says in general the church remains "excluded from public life," he notes that there have been recent "enjoyable signs of greater openness." According to Horak, young people were allowed to rent a 1,500-seat auditorium in Prague for evangelistic services, although tent meetings and street evangelism are still forbidden. "We can proclaim the gospel in the church buildings and anybody is allowed to enter the church and listen to the sermon," he says. But, he adds, some people are afraid to come in although "in most cases, the [fear] is unnecessary."
The Czech government has been granting some concessions, such as promises to loosen restrictions on literature and the training of nuns. However, oppression continues. An Adventist couple was admitted to a psychiatric hospital as suffering from "religious paranoia," and another believer was sentenced to prison for refusing military duty on religious grounds.
Albania
In 1967 Enver Hoxha, the first leader of Albania after the Communists took control following World War II, banned religion and proclaimed Albania "the world's first atheist state." All mosques and churches were closed, and clergy and religious believers were arrested, tortured, imprisoned, and executed.
It seems that Albania's antireligious policy remains intact. The Puebla Institute, a Washington-based human-rights group, calls Albania "the most complete represser of religious freedom in the world today."
Evangelism in the face of such harsh persecution has been nearly impossible. The most effective evangelistic efforts have been radio broadcasts from outside, although listening to such broadcasts can bring a prison sentence. Trans World Radio, for example, has been broadcasting daily programs into Albania from its Monte Carlo facility. "The indications are positive," says William Mial, executive director of Trans World Radio Europe. "We don't get a lot of response, but what we do get is encouraging."
The Puebla Institute reports new evidence that religious practices have been kept alive by Albanian families and that religious belief remains, despite the fact that most of the remaining clergy are elderly and ill. According to Puebla, American clergymen were recently allowed to visit Albania. There they found strong interest in religion, particularly among the young.
Current leader Ramiz Alai appears to be following the path of his predecessor. However, within recent months, Albania has shown signs of a slight break in its strict isolation. In 1987 the nation established diplomatic ties with Spain, West Germany, and Canada, and last year made a diplomatic mission to Greece.
Romania
Within the Warsaw Pact, Romania is likewise showing few signs of being touched by glasnost. According to Josif Tson, a Romanian émigré and head of the Romanian Mission Society, churches are tightly controlled by the government's Department of Cults.
And yet, some of Eastern Europe's strongest evangelical Protestant congregations are in Romania as well. Yugoslavian pastor Kuzmic claims a "tremendous revival" is in progress in Romania, and he says the nation's Baptists and Pentecostals are among the fastest-growing denominational groups in Eastern Europe.
However, that revival is occurring in the midst of tremendous government pressure. Romania has come under fire from Western Christians in recent years for a series of arrests and imprisonments of believers and the bulldozing of churches. The practice has subsided, although incidents still occur.
The economic situation is also worsening, and more and more citizens are reportedly attempting to escape to Hungary or Yugoslavia. One Western group, the Christian Rescue Effort for the Emancipation of Dissidents (CREED), is giving help to a group of Christians in Budapest helping Romanian refugees fleeing into Hungary. "In recent months, many Eastern-bloc nations have begun to test new freedoms," says Rep. Frank Wolf (R-Va.) of the Congressional Human Rights Caucus. "Romania's [leader, Nicolae] Ceausescu, however, seems to be ushering in an era of horrendous repression that ranks him as one of the most notorious tyrants of the century."
Bulgaria
Despite its traditionally close ties with the Soviet Union, Bulgaria is also resisting reforms. Church/state policies are continuing largely as they have under Communist rule, although a newly organized religious-dissident voice has now arisen—for the first time since the violent purges of the late 1940s.
Reports seem to indicate that some Protestant congregations—both registered and unregistered—have experienced revival. An underground church and fellowship movement is said to be gaining momentum as well.
The Bulgarian Orthodox Church has been officially recognized as the "traditional religion of the Bulgarian nation" and thus receives state support, including financial income and fewer restrictions than are placed on Catholic and Protestant groups. The Orthodox leadership has been allowed some outside contacts, notably with the World Council of Churches.
Bulgarian religious policy reflects the basic Communist pattern: personal evangelism and evangelistic meetings, religious charitable activities, missionary work, and the religious instruction of children are all forbidden. Religious affairs are regulated by a government agency—in Bulgaria's case, the Foreign Ministry. Bibles and religious literature have been tightly restricted, although recently some permission to import such materials has been granted. In general, Christians there report a policy of intimidation and discrimination against believers who take their faith seriously.
Some observers are encouraged by reports that have been reaching the West of a new group within Bulgaria pushing for greater religious freedoms. According to Keston College, several Orthodox believers have founded the Independent Committee for the Defense of Religious Rights, Freedom of Conscience and Spiritual Values. The group has been soundly denounced by official Orthodox leaders, and its petitions for state recognition have been denied. Yet, many Western observers believe this may be the first whispers of changes to come in Bulgaria.
East Germany
The German Democratic Republic (GDR), or East Germany, enjoys a level of religious freedom unmatched until now in other Iron Curtain countries. It is the only Eastern European country with a Protestant majority, and the churches are for the most part autonomous, appointing their own leaders and regulating their own affairs.
The government not only allows religious charitable activity, but depends heavily upon it. Evangelism and the religious education of children are also allowed, and there are no stringent restrictions on religious literature. However, some persecution against believers exists in the form of subtle discrimination. Christians are denied access to some careers, promotions, and educational opportunities because of their faith.
A larger problem for Christians in the GDR has been the secularization of the population. Church attendance is extremely low, and apathy is said to be prevalent. Evangelicals in the country are hoping to turn that trend around. Diaconal leader Paul Toaspern of East Berlin says a major evangelistic campaign is scheduled this month that will involve at least 34 cities.
Yugoslavia
Yugoslavia's status as a "non-aligned" Communist nation has kept it out from under Soviet control. Travel to and from Yugoslavia is mostly unrestricted, and a relative amount of freedom has been granted to the churches.
According to church leader Kuzmic, Christians have been allowed to publish "unlimited quantities" of religious materials since the 1960s, and tracts and other Christian literature can be distributed "discreetly."
Kuzmic heads the Biblical Theological Institute, founded in 1972. The institute is the largest evangelical school in Eastern Europe and currently has students of nine nationalities, including Romanians and Albanians.
A major factor in Yugoslavia's church/state relations is the country's complex national composition. Yugoslavia comprises eight federal units, five major Slavic languages, two alphabets, and a number of strong national minorities. And all of that complexity has a direct impact on religion. The growing influence of Islamic fundamentalism is a particular concern that could spill over to other religious groups. For instance, according to News Network International, the Macedonian republic has been considering a legal change since 1987 that would ban all religious education of children under the age of 16. The proposed law is reportedly aimed at the growing Muslim population who are withdrawing their children from state schools. But the Orthodox community has put up strong opposition.
Meanwhile, there are some reports of a growing spiritual openness. Kuzmic related how he was recently invited to participate in an ecumenical call-in television program on religion. The program was to last one hour, but the interest was so great that it was extended to two-and-a-half hours.
Looking Ahead
Whether or not glasnost has been the impetus for any change in Eastern Europe, experts agree the Soviets will be a key factor in determining the future of all the Iron Curtain nations. "It all depends on the political situation of the Soviet Union," says Keston College's John Eibner. "If there were to be a conservative reaction in the Soviet Union where hard-liners were able to reassert their control, then that would have a great impact on the winds of change as they blow through Eastern Europe. The gale-force winds in Poland and Hungary could be stilled by interventionist, anti-Gorbachev forces.
Kent Hill of the Institute on Religion and Democracy agrees: "It is in Eastern Europe's best interest for a Gorbachev-type reform government [to remain] in place in the Soviet Union."
The specter of China's massacre of the budding democratic movement there prompts many observers to caution. "We in the West shouldn't be gullible, but examine what the long-term goals are of these Communist leaders," says Steve Snyder, executive director of Christian Solidarity International. "We have to remember it's the same leadership and the same ideology."
Hill says economic factors will continue to play an important role in how events evolve. He believes Marxist countries are learning, "whether they admit it or not," that "Marxism as an economic system is a disaster." According to Hill, this will very likely lead to more economic liberalization.
"When you liberalize, you create sources of power other than the government," Hill says, "and you effect the beginnings of a more pluralistic society. And religious freedom exists in a more pluralistic society."
Have something to add about this? See something we missed? Share your feedback here.
Our digital archives are a work in progress. Let us know if corrections need to be made.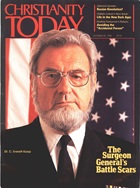 This article is from the October 20 1989 issue.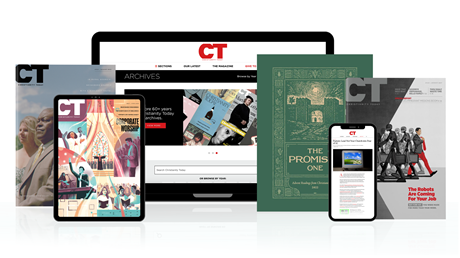 Annual & Monthly subscriptions available.
Print & Digital Issues of CT magazine
Complete access to every article on ChristianityToday.com
Unlimited access to 65+ years of CT's online archives
Member-only special issues
Subscribe
Echoues of Glasnost: A Country-by-Country Look at the Religious Winds of Change in Eastern Europe
Echoues of Glasnost: A Country-by-Country Look at ...