NIVpc (Zondervan, $239.95); CDWord (CDWord Library, $595.00). Reviewed by Mark Stover, who is the theological librarian at Calvin Theological Seminary in Grand Rapids, Michigan.
The past few years have seen a remarkable influx of microcomputer-based Bible-study aids for both ministers and laypersons. These tools range in price from under $50 to over $700 and often also range in usefulness to the same degree. Some "computer Bibles" are simply enhanced concordances, while others offer Greek and Hebrew grammatical aids, sophisticated searching interfaces, and even the complete texts of theological dictionaries and Bible commentaries.
Instabible
A recent entry into the electronic Bible market is NIVpc, which contains the New International Version of the entire Bible, as well as the Greek New Testament eclectic text on which the NIV was based. A new edition, which includes the Hebrew Old Testament, is planned for release in the near future.
A good way to visualize the capabilities of NIVpc is to picture a massive concordance of the Bible. Searches can be performed to find any word, any part of any word, or any combination of words in English or Greek in a matter of seconds. For example, the user might want to know which verses in the Bible contain both the words sower and seed. This kind of search would be extremely time-consuming if done manually with a traditional concordance, but a computer search can provide accurate search results almost instantaneously.
NIVpc compares favorably with the dozen or so other electronic Bibles available. On the plus side is its user-friendly interface, providing help screens and "menus" (based on the popular Lotus 1-2-3 spreadsheet program) that ease the pain of learning a new computer application. Another positive feature of NIVpc is its "windowing" capabilities, which make it possible to view several different kinds of information at one time. For example, the user can look at the English text in one window, the Greek text in another window, and a list of related cross references in still a third window.
The trade-off for the system's flexibility is its relatively slow response time for some operations. Depending on its complexity, a search may take up to several minutes to complete. While this may be much faster than a manual search, it does not compare favorably with the speed of most other computerized Bible concordances.
Even with its limitations, NIVpc is a powerful tool for Bible study. It requires a minimum of 512K RAM and at least 8.8 megabytes of hard-disk space on an IBM-compatible microcomputer. A special graphics card is necessary if you want to view the original Greek character set. If you do not already own a computer, the necessary hardware will cost around $2,000, excluding the cost of the program.
A Portable Library
A relatively new technology called CD—ROM (Compact Disc—Read Only Memory) allows multiple volumes of books and information to be accessed by a microcomputer. The latest CD-ROM Bible product to be unveiled is CDWord, published by CDWord Library and Dallas Theological Seminary. It has many of the capabilities of a product like NIVpc, and much, much more. Four English versions of the Bible are on the disc, including the NIV, RSV, KJV, and NASB. The user can compare and contrast a particular passage looking at four parallel versions. In addition, the Septuagint (Rahlfs) and the Greek New Testament (Nestle-Aland, twenty-sixth edition) are also available.
Most students of the Bible, whether or not they have training in the Greek language, occasionally wish to pursue the etymology of a Greek word or study its grammatical form within the context of a particular passage. CDWord facilitates this process through a unique method of "linking" the biblical text with several grammatical aids. For instance, if while reading through a passage with the English and Greek texts in parallel windows, the user wishes to discover the history or morphology of a word, one or two keystrokes, or "clicks" of a small attachment called a "mouse" will bring into a third window a rich assortment of information. Every word in the Greek New Testament is fully parsed in CDWord, and most Greek words are also found in one of three different lexical aids: Greek-English Lexicon of the New Testament and Other Early Christian Literature (Bauer-Gingrich-Danker), An Intermediate Greek-English Lexicon (Liddell-Scott), and the one volume Theological Dictionary of the New Testament ("Little Kittel").
Two other tools that pastors and teachers often use in preparing Bible studies and sermons are Bible dictionaries and commentaries. CDWord makes using these tools almost intuitive, again because of links between the biblical text and these Bible reference works. For example, when browsing through a text, the user comes across a word (let's say, boat) about which more information is desired. With a couple of clicks of the mouse, major articles on boats or ships from either the Harper's Bible Dictionary or the New Bible Dictionary appear in a separate window. The user can read these articles on the screen or print them out for future reference, and then go back to the biblical passage.
A similar benefit is gained from the Bible commentaries on CDWord. While reading through a passage the user can quickly access one of three commentaries: the Bible Knowledge Commentary (written by the faculty of Dallas Theological Seminary), Harper's Bible Commentary (put together by the Society of Biblical Literature), and the Jerome Biblical Commentary (a product of modern Roman Catholic scholarship).
Another highlight of CDWord's interactive and intuitive interface is the existence of a large number of maps, diagrams, and pictures within the program. If, for example, one is reading a passage that mentions the Jewish temple, the user can bring up a window with a choice of several different diagrams of the temple at various stages in Israel's history. The maps and pictures in CDWord are usually helpful and, as far as I can tell, accurate.
CDWord is an excellent choice for those who can afford the price (which is actually reasonable when compared with the amount of money it would take to purchase all the books contained on the disc) and who already own and use a microcomputer. A future update containing the Hebrew Bible will make the package even more attractive.
CDWord requires a microcomputer (ideally an "AT-class" machine) with at least 640K RAM, a graphics card, a mouse, and a CD—ROM drive. Most computer owners, however, do not have a CD—ROM drive, which usually costs around $800.
Is there real value in these reference tools for the pastor or layperson? It all depends on what you want to do. If you use a computer anyway (and many of us do these days), and if you want to write sermons or Bible studies using word comparisons (in both English and Greek), then you might want to consider purchasing one of these systems. If, on the other hand, computers make you nervous and your trusty Strong's concordance has always served you well, you should probably avoid these electronic Bibles. Most of them are still costly, and using them can be frustrating if you are a computer novice.
Yet, some computer experts are predicting that almost all of us will be using personal computers on a regular basis within a generation. Programs like NIVpc and CDWord probably do not signal the end of the traditional printed book, but they do confirm that computers are rapidly changing the way we find and store information.
Have something to add about this? See something we missed? Share your feedback here.
Our digital archives are a work in progress. Let us know if corrections need to be made.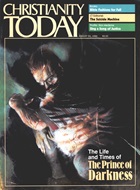 This article is from the August 20 1990 issue.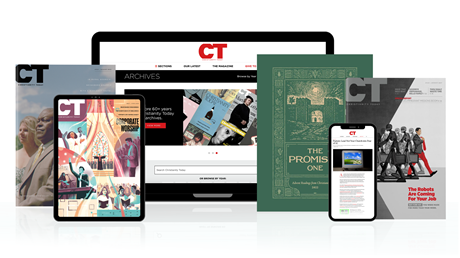 Subscribe to Christianity Today and get access to this article plus 65+ years of archives.
Home delivery of CT magazine
Complete access to articles on ChristianityToday.com
Over 120 years of magazine archives plus full access to all of CT's online archives
Subscribe Now
Bible Study in the Computer Age
Bible Study in the Computer Age