Since the Supreme Court's Webster decision opened the way for states to regulate abortion, politicians ranging from the White House to state and local levels have been forced to deal head-on with abortion. And in the face of strong lobbying from prochoice activists, many politicians are questioning the political expediency of a prolife position.
The results of two high-profile gubernatorial campaigns last fall have added fuel to the fire as many political pundits attributed GOP candidates' losses to their stands on abortion. In Virginia, Democrat Doug Wilder campaigned on an aggressive prochoice strategy, while his prolife opponent, Marshall Coleman, tried to avoid the issue. In New Jersey, Republican Jim Courter, a longtime prolifer in Congress, announced he would not seek to change the state's permissive abortion laws.
In the wake of the losses by prolife candidates, a spate of politicians have followed Courter in backtracking on the abortion issue, including three Democrats with gubernatorial aspirations:
• Ohio Attorney General Anthony Celebrezze, who sported a strong prolife record, announced last month he supports a woman's right to abortion up to the point of viability of the fetus.
• Illinois Attorney General Neil Hartigan announced in July he was prochoice, despite a prolife record. Hartigan angered prolife forces last fall by settling a case regarding the regulation of abortion clinics prior to its hearing by the U.S. Supreme Court (see "Justices Consider Abortion, Right-to-Die Cases," p. 55).
• Former Massachusetts Attorney General Francis Bellotti also proclaimed himself prochoice despite courting the prolife community for years.
In addition, the National Right to Life Committee (NRLC) reports that more than 25 members of Congress switched their positions last fall by voting to increase federal funds for abortion.
Platform Reconsidered
Some in the Republican party are calling for a reconsideration of the strong prolife stand in the GOP platform. Last month, after intense debate, the Virginia state organization tabled a motion that would have softened the party's abortion position. Republican National Committee chairman Lee Atwater told the group, "We've got to have a diversity of views on [abortion]."
In an interview with the Washington Post, Vice President Dan Quayle said there is room for both prolife and prochoice people in the Republican party. "If we go back and start excluding people because of their position on some particular issue, then we're in trouble," he said. "Those of us who have a prolife position have to welcome the prochoice Republicans with open arms." Meanwhile, observers are speculating that the climate is making life even tougher for prolife Democrats. The Democratic party has long favored abortion rights in its platform. "Most of the slippage we've seen has been among Democrats," said Douglas Johnson, NRLC's legislative director.
Yet, many are cautioning politicians not to be pushed by panic to the wrong decision. Anne Kincaid, a campaign director for Virginia gubernatorial candidate Coleman, told CHRISTIANITY TODAY she believes the race was "probably the most avoidable defeat in Virginia's history." According to Kincaid, Coleman—who lost by less than 1 percent of the vote—failed because the campaign tried to "deflect attention" away from abortion. "The prolife position is a winning position when the candidate learns how to define the issue, get on the offensive, and nail his opponent as the extremist," she said. Kincaid said many campaign strategists were swayed by media reports indicating that most Americans are prochoice. In addition, she said, at one point prochoice letters coming into the campaign outnumbered prolife letters 100 to 1.
However, according to Tom Atwood, managing editor of Policy Review magazine, comparisons of pre- and post-Webster polls show little change in American views on abortion. "You have people on the extremes, groups about equal in size, basing their votes almost entirely on the abortion issue, and still a majority who don't want to make it illegal in all circumstances but who do want to make it illegal in some circumstances," he said.
Already both advocates and opponents of abortion are pointing to next November's state and congressional elections as a showdown on the issue.
Have something to add about this? See something we missed? Share your feedback here.
Our digital archives are a work in progress. Let us know if corrections need to be made.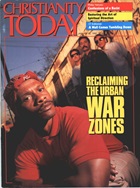 This article is from the January 15 1990 issue.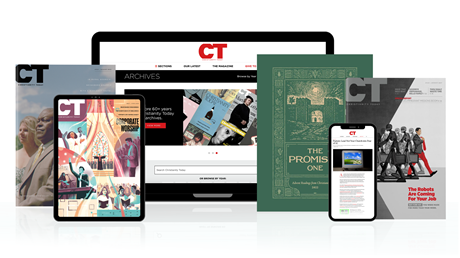 Subscribe to Christianity Today and get access to this article plus 65+ years of archives.
Home delivery of CT magazine
Complete access to articles on ChristianityToday.com
Over 120 years of magazine archives plus full access to all of CT's online archives
Subscribe Now
Politicians Reconsider Their Prolife Positions
Politicians Reconsider Their Prolife Positions