There was a time when journalists or church leaders in search of a thoughtful critique of up-and-coming religious movements turned instinctively to the Berkeley, California-based Spiritual Counterfeits Project (SCP). When Time magazine ran a story on actress Shirley MacLaine's New Age spiritual views, it quoted an SCP spokesperson for an evangelical response.
But today the organization is only a pale reflection of what it once was. According to several people close to SCP, part of its demise is attributable to a defamation lawsuit in the early 1980s that cost it $400,000 and sent it into bankruptcy.
In the ensuing years, the group has been hampered by internal conflicts, including differing concepts of what the organization should be. William Kellogg said he was warned before becoming an SCP board member last year that it was at times a "traumatized organization."
Troubled Times
Last fall the turmoil grew especially intense between two camps with differing visions for the group's future. By the time the dispute had ended, all three of the ministry's top staff members had departed, as had two board members. No remaining leader has been with the organization officially as long as two years.
The stage was set for last fall's turmoil early in 1988 when the ministry's entire board of directors stepped down. In their place came new board members, including Westmont College professor Ronald Enroth, who had served an earlier stint on SCP's board; and author Tal Brooke, who played a major role in bringing others to the SCP board in the summer of 1988.
Amid disagreement between the staff and the board over how the organization was being run, the staff last summer drafted a proposal outlining its views of what the organization should be.
The proposal from the staff included a call for a less confrontational tone and for a greater emphasis on critiquing religious expression in culture as well as culture's influence on the church.
Former top SCP editor Robert Burrows said that through the proposal the staff sought to "recapture the original vision" of the group. Spiritual Counterfeits Project, he said, was never merely a "cult-busting organization."
The new board, however, strongly disapproved. After reading all of SCP's past works, Kellogg concluded the group's commentary on culture and trends was "a minor strain" of its message and that the main focus was analysis of cults.
Board members said they feared the staff was trying to move SCP away from its mission of telling the truth about false religions.
Ideological Concerns
After the staff left last fall, through dismissal or by mutual agreement, Enroth and another board member stepped down. In late November, Enroth warned friends by letter of an "unsettling" ideological shift on the board. He cited an October 9, 1989, interview of Brooke in the New American, a periodical of the John Birch Society.
In the interview, Brooke outlined his conspiracy view of history and how the New Age movement will hasten the day of a world ruled by the Antichrist. Brooke recalled learning "how the Rothschild banks took over Europe," as well as news of such secret societies as the Illuminati—a 200-year-old group allegedly conspiring toward a one-world government. By contrast, in 1984 SCP published an article rejecting such views on global conspiracy.
SCP cofounder David Fetcho, who was forced out last fall, predicted the ministry will now take a "radical swing to the Right" that will be reflected in its tone and its "orientation toward analysis." Both Fetcho and Enroth predicted Brooke will become leader of the ministry. (Brooke declined comment on this prospect.) Said Enroth of Brooke: "It will be impossible for him to extricate his personal views from some of these things."
Brooke and Kellogg are working together to run the operation until it can afford to hire a director. Both strongly disputed the idea of injecting ideology into the organization. "The conspiracy theory is not going to be brought into SCP Journal," said Brooke in response to questions about the New American interview. "I'm willing to take a lump for that, but that doesn't represent SCP at all."
Kellogg, a Baptist pastor who writes a devotional for a publication of Christian Reconstructionist R. J. Rushdoony's Chalcedon Foundation, said he will push to allow two writers to present the pros and cons of any controversial topic touching on culture or the church. "I'm not interested in being an ideologue," he said. "I'm interested in getting the gospel out to people who are being enslaved by these cults."
Other board members urged the Christian community to withold judgment of the new SCP at least until the first publications come out from the new leadership.
By Robert Digitale.
Have something to add about this? See something we missed? Share your feedback here.
Our digital archives are a work in progress. Let us know if corrections need to be made.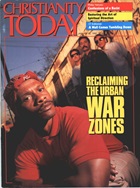 This article is from the January 15 1990 issue.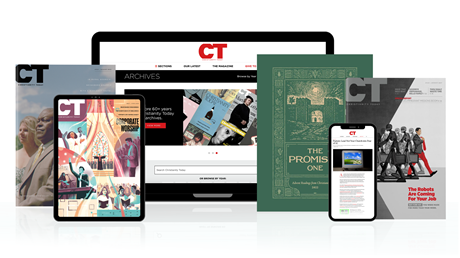 Subscribe to Christianity Today and get access to this article plus 65+ years of archives.
Home delivery of CT magazine
Complete access to articles on ChristianityToday.com
Over 120 years of magazine archives plus full access to all of CT's online archives
Subscribe Now
Parachurch: Major Shift at Spiritual Counterfeits Project?
Parachurch: Major Shift at Spiritual Counterfeits Project?