Hostilities between Mexico's Catholics and Protestants reached a new high last month when an interdenominational prayer meeting attended by some 160 evangelicals in the Mexico City area was violently broken up by a mob of several thousand Catholics armed with stones, machetes, and sticks. Virtually all those attending the meeting were injured. "It was a miracle no one was killed," said Roxanne Menezes, a young Christian worker who described the scene as "nightmarish."
Witnesses said that an all-night prayer meeting being held on the slopes of the Ajusco volcano in the southeast section of Mexico City had been in progress for several hours when crowds yelling, "Kill them!" and "This is a Catholic town!" converged on the group. Townspeople were reportedly told the group consisted of squatters who had come to steal their land. But even after the real identity was explained, the majority of the crowd persisted in its attack. Ten police squad cars arrived on the scene but could not control the mob. Instead, they tried to shield the evangelicals from their attackers with their vehicles, eyewitnesses reported. One squad car accidentally hit prayer group leader Juan Isáis, who was struck by a rock and beaten.
Catholic officials in the neighboring suburbs of Xicalco and Magdalena, where most of the mob originated, have made it clear that evangelicals are not welcome. They refused to comment on the Ajusco incident, but a local priest referred reporters to local government official Guillermo Gutiérrez. A report in the influential daily newspaper Uno más Uno quoted Gutiérrez as affirming the expulsion: "We are all Catholic.… In the case someone who lives [in this community] might decide to change religion, the person could be expelled and would have to sell his possessions."
Gutiérrez's response reflects a growing attitude throughout Mexico that has raised the level of tension between evangelicals and Catholics to the highest level in some 30 years. Anti-Protestant antagonism has fueled ongoing mass-media attacks, one of which likened Protestant sects to AIDS. A report in a Mexico City newspaper in April 1988 quoted a Catholic priest, who said, "AIDS destroys the defense of an organism against illness; thus the ignorance of the faithful in regard to the doctrine of God leaves them exposed to the attacks of any of the sects."
Even more daunting to evangelicals, however, is the harsh backlash currently playing itself out in the Mexican press in response to the free public offering of the book Power for Living. The book contains a gospel presentation and calls individuals to "a personal commitment to faith in Jesus Christ." It also encourages readers to seek out Bible-believing churches, according to its author, Jamie Buckingham.
Nevertheless, its distribution has angered the Catholic hierarchy. In a letter to Mexico City's daily Excelsior, prelate José Ríos Almazán of the Guadalupe Cathedral and Shrine, wrote: "… Aside from the fact that [the book] contains many lies and dangerous recommendations, it is a true penetration of the way those from the United States conceive of Christianity."
Churches Closed
To address the problem of growing religious intolerance, Mexico's Fellowship of Evangelicals (CONEMEX) called a meeting in October 1989 to underscore the importance of developing a national strategy to protect the Protestant community not only from negative media reports, but also from physical attacks, such as the Ajusco incident.
In 1989 alone, attacks against evangelicals took the lives of at least five believers, injured dozens more, caused hundreds to flee homelands, and destroyed or closed countless churches. Pentecostal leader and CONEMEX vice-president Aroldo Espinoza, who represents more than 300 churches in central Mexico, reported that in his denomination alone more than 30 churches in the state of Hidalgo are closed and unable to function due to threats of violence against those congregations.
In Chiapas, Mexico's southernmost state, persecution is often synonymous with conversion to Christ. The Chamula tribe, for example, has evicted thousands of converted nationals over the past 20 years, confiscating properties and harassing new believers, some to the point of death. In 1989, over 600 Tzotzil-speaking Presbyterian believers from the village of San Miguel Mitontic were expelled and ordered to stay away unless they were willing to renounce their faith and resume participation in traditional religious festivals (see CT, Oct. 6, 1989, p. 48). Throughout the more remote areas of Central and South America, Catholicism is often practiced as a complex blend of Catholic ceremony, local tribal traditions, and ancient religious beliefs. But the incidents in and around Mexico City have moved the conflict closer to mainstream Catholicism, much to the concern of evangelicals.
Evangelicals involved in the Ajusco incident say they will not press charges against those responsible for inciting the violence as a demonstration of their "desire to win the city for Jesus Christ."
Nevertheless, CONEMEX officials have called two emergency meetings to consider what action can be taken in light of growing religious tensions. Speaking from his office in Mexico City, CONEMEX spokesman and national vice-president for evangelism David Tamez said CONEMEX directors are considering a variety of responses, including the possibility of bringing a "formal complaint" before the government of President Carlos Salinas de Gortari.
By Chris Woehr.
Have something to add about this? See something we missed? Share your feedback here.
Our digital archives are a work in progress. Let us know if corrections need to be made.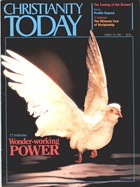 This article is from the March 19 1990 issue.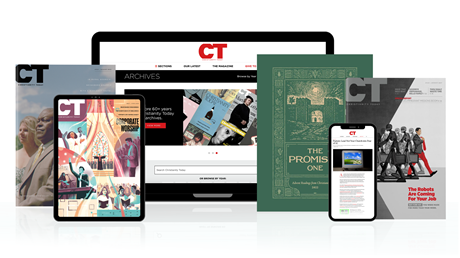 Subscribe to Christianity Today and get access to this article plus 65+ years of archives.
Home delivery of CT magazine
Complete access to articles on ChristianityToday.com
Over 120 years of magazine archives plus full access to all of CT's online archives
Subscribe Now
Mexico: Catholic, Protestant Tensions Rise
Mexico: Catholic, Protestant Tensions Rise