As Congress moves ahead with childcare legislation, religious groups argue about the implications for church-based centers.
For Linda Worrell, the childcare battle being waged on Capitol Hill this spring is more than just another obscure political debate. As supervisor of the Child Development Center and Daycare at Grace Brethren Christian Schools in Temple Hills, Maryland, Worrell is waiting to see what legislation emerges from Congress, knowing it could have a direct impact on her program.
With a staff of 40, Grace Brethren serves about 115 preschoolers with a childcare program that includes Bible lessons, devotions, and prayer. But those activities could mean that Grace Brethren Schools, the largest day-care provider in the county, would not be eligible for government grants and childcare vouchers under the federal programs now being considered by Congress.
Though Worrell has willingly complied with state and county regulations of her facility, restrictions on the religious activities of her center could be one string too many attached to the federal dollars. In that case, "We don't want government funds," she says.
Like many other childcare providers—secular and sacred alike—Worrell worries that such restrictions will set up "unfair competition" between church-run centers and secular providers who are able to accept government money. And they fear that low-income parents will be forced to choose between the more affordable, subsidized secular care and childcare that offers the religious values they cherish.
According to congressional estimates, church-based care accounts for about one-third of all childcare in the United States. So, not surprisingly, church-state issues were a major point of discussion as the House of Representatives took up the childcare debate in March. Many observers, however, say few church-state issues were resolved in the bill that was ultimately passed. And as a final version of national childcare legislation makes its way to President Bush's desk, religious groups are in sharp disagreement about the implications of Congress's efforts.
Friend Or Foe?
The childcare package approved recently by the House is similar to that passed last year in the Senate. One major difference is that the House version expands existing entitlement programs, while the Senate version sets up a new program to distribute childcare grants (see box). Both packages include varying amounts of money for the establishment of public school-based childcare programs, expansion of Head Start preschool programs, tax credits, mandates for state standards, and a national advisory committee on childcare.
Differences between the two versions are now being worked out in a conference committee, and the final bill could emerge as soon as this month.
Debate over church-state issues is expected to remain a major stumbling block, despite the fact that the language in both bills is almost identical. Critics charge the sections dealing with religion are convoluted, confusing, and self-contradictory, and invite legal challenges. Under the measures, direct grants are allowed to church-based centers but cannot be used for "sectarian" purposes, such as worship or religious instruction. States must offer parents childcare certificates, or vouchers, that can be used at religious facilities, but not if state law or constitutions prohibit public aid to religious institutions. Institutions receiving grants or vouchers must comply with state and federal standards. And while religious discrimination in hiring and admission would still be allowed in church-based centers, it would face limitations.
No Perfect Legislation
Despite these possible restrictions, the U.S. Catholic Conference (USCC) praised the measures, saying they "meet our basic criteria for good child care legislation." The group said that while "no legislation is perfect," Congress has allowed for direct grants and parental vouchers to be used at church facilities "without unwarranted restrictions on the religious activities or content of their programs."
Likewise, the Children's Defense Fund (CDF), which led a coalition that included many mainline church groups, says it is satisfied with the church-state section of the bills. "We believe that the language … protects the constitutional requirement for separation of church and state, and it also does allow for the participation of childcare programs sponsored by religious institutions," said CDF program associate Amy Wilkins.
Others disagree. Richard Cizik, spokesman for the National Association of Evangelicals (NAE), said the bills do not assure parents "full choice," since "any state may adopt a law precluding use of vouchers for religious day care." And if a state does allow the grants and vouchers, "it must impose a host of regulations," which will lead to "needless church-state entanglement," he said.
The NAE, the Family Research Council, and a coalition of other conservative profamily groups strongly opposed the House version, supporting instead an alternative bill offered by representatives Charles Stenholm (D-Tex.) and Clay Shaw (R-Fla.), which they said did not discriminate against church-based care. That measure was narrowly defeated on the House floor.
Legal expert William Bentley Ball, who represents several Christian educational institutions, said he has many constitutional concerns about the bills. He particularly fears they would impose a severe regulatory scheme that would be difficult for religious childcare providers—especially smaller, independent facilities—to comply with. Requirements about staff training, qualifications and background, and group size would be intrusive and burdensome for church centers that often rely on volunteer or nonlicensed help to hold down costs, Ball said.
"The act was designed for secular institutions, and the special character of religious organizations is disregarded when you try to apply a general public service act without any limitations upon religious entities," he said. "In order to exist, religious day care will have to become carbon copies of government agencies" in their programming and staffing.
Quality Concerns
Not all Christian childcare providers, however, disdain increased government regulation. Lon and Linda Oury, who run the Greentree Preschool Center in Wheaton, Illinois, believe government standards could be "a positive thing," especially where they improve the quality and safety of care. "I've been in some pretty old rickety church basements where kids are living 12 months out of the year," Linda said, "and I don't see [care like that] as a way to honor God." On the other hand, the Ourys would not like to see another "bureaucracy with more government involvement to enforce it." They prefer that government encourage greater involvement by businesses, churches, and private providers.
On Capitol Hill, Americans United for the Separation of Church and State and the Baptist Joint Committee (BJC) oppose the congressional bills for church-state reasons as well, but they do not want to see any government benefits, whether grants or vouchers, going to religious childcare. "It's going to involve a good deal of government entanglement in church affairs," said BJC associate general counsel J. Brent Walker. Americans United, which earlier this year collected the signatures of 669 clergy opposing grants and vouchers, has said that if the language is not significantly altered to "respect church/state separation," it expects to litigate against it.
Congress apparently is prepared for such a possibility. A "severability clause" in the religious childcare section allows the rest of the bill to go into effect, even if lawsuits challenge the church-state issues. William Ball complains that this will leave the church-based centers in legal limbo for years of litigation while other childcare facilities may still receive government benefits.
All eyes are now focused on President Bush, who has said he is committed to church-based childcare centers, but he has not publicly elaborated on what that means. White House officials have said Bush will veto anything that looks like either the House or Senate versions; however, supporters of the measures speculate that election-year politics may force the President to change his mind. If he does veto the final bill, an override vote would be close. In any event, the future is still far from settled for any church-related day-care centers.
By Kim A. Lawton.
Christian Groups Slow to Meet Workers' Needs for Childcare
"You can't turn in any direction in the business field these days and not hear the word childcare," says consultant Tom Adler. Except, perhaps, if you turn to Christian organizations, where employers only recently have begun to respond to the childcare needs of their employees.
Adler, an expert in childcare and early childhood education, has worked with Christian and secular companies for 20 years. He attributes the delayed response of Christian employers to childcare problems to ambivalent and sometimes unbiblical attitudes. "The biggest roadblock for [Christian employers] doing childcare of any kind is traditionalist thinking that says 'mother at home, father at the office,' " he says. "Most of us in the field would agree that's wonderful and desirable, but it's not reality for everyone, especially single parents."
That attitude, however, is not only found in employers' minds. Many young employees "have very definite views about mothers staying at home," says Marilyn Schaer, human resources director for Scripture Press in Wheaton, Illinois. Her company surveyed its 225 employees to determine their childcare needs and, like many other Christian employers, found only limited interest in company-sponsored care—far too few to justify the considerable expense of setting up their own center.
Childcare experts generally find a company needs 800 to 1,000 employees to justify providing an on-site care center, which is likely to be used by 4 to 7 percent of its work force. But there are many other things companies can do to help meet childcare needs, says Adler, that are far less costly than an on-site facility.
Vouchers that direct pretax wages to childcare providers, resource and referral services, flexible work hours, and family sick leave all help employees deal with day-care arrangements. But Adler sees a lack of creativity—and sometimes desire—among Christian employers to implement such policies. "Unfortunately, there is another attitude that says 'this is your ministry,' " which, he says, translates to mean that sacrifice is expected. And that, Alder says, is neither good Christianity nor good business.
There are, however, Christian employers who are taking many positive steps. CRISTA Ministries in Seattle offers its 850 employees a variety of options, including job sharing and telecommuting, that allow parents to care more easily for their children. In addition, CRISTA's day-care center for the community is also available to employees at reduced rates.
Roy Parnell, director of human resources at CRISTA, says their involvement in childcare means fewer work hours lost. (He points to surveys that show working parents spend about ten hours every time they make a childcare arrangement, and often must do so several times a year.) And childcare-related benefits help the organization stay competitive in a tight job market. Parnell says CRISTA is considering offering new parents six weeks of diaper service as a symbolic gesture to show them the company cares about their family life.
Adler is encouraged that a growing number of Christian organizations have reached the point of surveying employee needs. But he says Christian employers have a long way to go. "I haven't seen a rush to meet childcare needs. But they can't be ignored for long."
Have something to add about this? See something we missed? Share your feedback here.
Our digital archives are a work in progress. Let us know if corrections need to be made.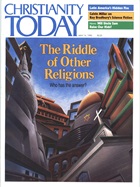 This article is from the May 14 1990 issue.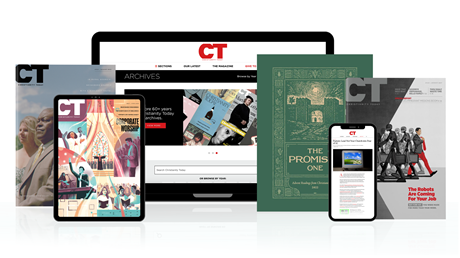 Subscribe to Christianity Today and get access to this article plus 65+ years of archives.
Home delivery of CT magazine
Complete access to articles on ChristianityToday.com
Over 120 years of magazine archives plus full access to all of CT's online archives
Subscribe Now
Childcare: Adventures in Federal Babysitting
Childcare: Adventures in Federal Babysitting