Christian relief groups map out a strategy to bring postwar aid to the Persian Gulf—but at what cost to the rest of the world?
At the regular meeting of the "Interaction Gulf Coordinating Committee" in Washington last month, grim faces contradicted the euphoria much of the United States was feeling over news that the Persian Gulf War was over. The committee, composed of representatives of government agencies, humanitarian groups, and private volunteer organizations, had been meeting weekly since January 13 to plan a comprehensive postwar relief strategy. "The war is over," committee cochair Tom Getman of World Vision told the group. "But it looks like our work has just begun."
Christian relief agencies have been taking a lead role in the strategy sessions, and many are now attempting to carve out their own part in the response. At the same time, however, many groups are voicing frustration that in the midst of worldwide attention to the Gulf region, pressing needs in other areas, particularly the Horn of Africa, are being ignored.
Instability In Iraq
Six months of international trade embargo and nearly six weeks of allied air raids have created a serious public-health crisis in Iraq, according to international relief officials. Among the top immediate concerns are food shortages, lack of electricity to store and preserve food, and severe damage to water purification and sewage systems. Malnutrition and disease are running unchecked, said Ezio Murzi, the United Nations Children's Fund representative.
The efforts of most relief groups have been hampered by the continuing instability within Iraq. Permission from Iraqi authorities has been difficult to obtain; often it has been unclear which officials have the authority to issue permits and visas. The communications networks in much of the country, including telephone, postal, and telex services, remain nonfunctional.
Many groups are waiting until the picture becomes clearer before making decisions about how to get involved. Some, however, are pushing ahead. As of mid-March, the Mennonite Central Committee (MCC) had sent ten metric tons of powdered milk into Iraq and had arranged for $117,000 worth of medical supplies to be trucked into the country through Jordan. The group also contributed to a convoy of medical supplies being sent by a Canadian coalition to Iraqi civilian hospitals.
Samaritan's Purse has organized a team of Lebanese pastors to take in medicine and assess needs within Iraq. "These are born-again men who are evangelists and who are trained in relief," said president Franklin Graham. "We're going to take advantage of the chaos to help people who have suffered so that we can preach the gospel and win men and women for God's kingdom." Samaritan's Purse has been sending medicine into the country since January and is hoping to build on church networks already in place there.
A team of Jordanian pastors working with World Relief and the Cyprus-based Venture Middle East is also set for a fact-finding trip into Iraq. According to World Relief Middle East director Richard Anderson, unconfirmed reports from Baghdad indicate that the largest evangelical church there was bombed. "The team's goal is to make contact with the various Christian groups in Baghdad, make an assessment of their needs, find out how they can help, and also bring in food and medicine," Anderson said. He added that World Relief is waiting to see how it can equip the Jordanian churches in turn to help the Iraqis.
Likewise, MAP International is "looking to assist any sister Christian organization that has a mind and a means to go in there," according to relief director Larry Glass.
Kuwaiti Resources
Kuwait's communications system has been stronger than Iraq's, but the situation has been no less chaotic. Many Christian groups have made the decision not to assist Kuwait because of that nation's strong financial resources outside the country. "Kuwait was rich, and although it was devastated, it was not made poor by the war," said World Vision president Robert Seiple.
Feed the Children president Larry Jones agreed that his group would not be involved in long-term projects in Kuwait, but he said they are airlifting some 40,000 pounds of food and medicine to the people there. "Because of the emergency of the hour, they need help, and they need it immediately," he said. "It's going to take them a while to get back on their feet."
Graham said Samaritan's Purse will also be giving short-term assistance to the Kuwaitis, although mainly in the area of temporary housing and helping to organize rebuilding efforts. Again, Graham said, his group looks at the situation as an opportunity to spread the gospel in a region that has been largely closed to evangelical efforts.
Christian agencies will also be heavily involved in other Middle East areas severely affected by the war. World Vision, for example, has no plans at the present for relief work in Iraq or Kuwait because it believes "existing commitments in the Middle East need to take [precedence]," according to an organizational statement. Seiple said those commitments include work in Lebanon, Jordan, and the Palestinian communities in the Israeli-occupied territories. He said World Vision is particularly concerned about the plight of the Palestinians, who he believes came out "big losers" in this.
Mercy Corps International will be involved in Jordan and the Palestinian areas as well, according to president Dan O'Neill. "A number of persons displaced by the war have ended up in Jordan," O'Neill said. "You may not see them in refugee camps, but they are in the cities, and they are distressed."
Anderson said World Relief will also be giving special priority to Jordan, where a failing economy and surging unemployment rate have led to serious concerns. Later this month, World Relief and Venture Middle East will sponsor an advanced training course in economic development for church leaders there.
In addition, Venture Middle East has formed the Assist Refugee Coordination (ARC) group, an evangelical committee for continuing aid to the stream of refugees that poured into Jordan after August 2. Several church denominations, the Christian Broadcasting Network, the Bible societies, and other groups have been involved with that effort.
Anti-American Sentiment
Along with logistical concerns, many of the groups see myriad complications in increased Middle East efforts. One major concern is lingering anti-American sentiment, which may indefinitely forestall large groups of Westerners coming in with help. Another problem, particularly for those groups that work primarily through church networks, is the lack of Christian presence in the areas. "We're waiting to hear from the churches what they hope to do and what their abilities are," said Anderson. "We'll try to help provide the resources to expand their efforts if it's possible, and if not, then we'll just have to work within the limitations that they have."
The overriding concern for many relief groups is how the American donors will respond, particularly to big efforts in Iraq. "I think most American Christians will support relief efforts to help the people of Iraq," said Graham. But he acknowledged that "not everyone will want to fund that." Said Anderson, "My prayer is that the American people will have compassion, but that one hasn't been tested yet."
O'Neill fears it will be difficult from now on to raise money for the Middle East in general. "[The area] is complicated and scary and volatile," he said.
Add to that, say many groups, American concerns about a recession in this country, which is hurting overall donations. "Very few donors are thinking ahead," Seiple said.
Yet, many groups say the biggest source of frustration is the fact that events have not stood still in the rest of the world while the Persian Gulf has dominated international attention. World Vision's Getman relates the personal difficulty of having to cut off a phone call from an affiliate in Zambia because he had to rush off to chair the Gulf committee meeting. "There's no doubt that the Persian Gulf War was a cover for mischief in other sorry places in the world," he said, but he added that the war caused "emotional redirection" away from those places.
World Relief's Anderson agreed. "On the continent of Africa right now, 27 million people are at risk as a result of wars and drought this year, and I've hardly seen a thing on the front page or even the back page of the newspaper talking about the magnitude of it," he said. "If even half those numbers are true, and there's been virtually no coverage in the news, we have an incredibly serious problem developing," he said. Anderson added that he has been in communication with churches doing "substantial work there, and they haven't been able to raise money for it."
Seiple stressed that World Vision's Persian Gulf effort will "not come at the expense" of other projects. "This is just a new wave," he said.
Yet, Anderson said, the church must be involved wherever there is suffering. "We talk a lot about the 'New World Order,' " he said. "I think we Christians should be leading the way in defining what that means, and certainly it should include expressing the compassion of Christ to all peoples. It's a great challenge, and whether the church in America will respond is still a big question mark."
Where Does It Hurt?
While media attention focused on the Persian Gulf, other areas of the world faced critical problems as well. Relief agencies are especially concerned about:
Horn of Africa. Bread for the World calls this the "other desert crisis." War and severe famine are putting an estimated 5 million people at risk of starvation in Ethiopia, 10 million in Sudan, and 7 million in Somalia.
Liberia. The bloody civil war has left thousands dead and more than a million displaced. The chaos of two rival groups claiming government control has devastated the country's infrastructure and disrupted all agricultural production.
Cambodia. In the land known as the "Killing Fields," bad weather has caused a major crop failure, which comes on the heels of more than a decade of political and military instability.
Sri Lanka. Continued ethnic clashes have been compounded by the return of 100,000 Sri Lankan oil workers from Kuwait, looking for scarce jobs.
Peru. A cholera outbreak has infected thousands. The disease has contaminated seafood, a major dietary staple and a key national export.
Have something to add about this? See something we missed? Share your feedback here.
Our digital archives are a work in progress. Let us know if corrections need to be made.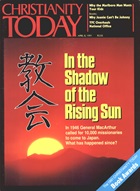 This article is from the April 8 1991 issue.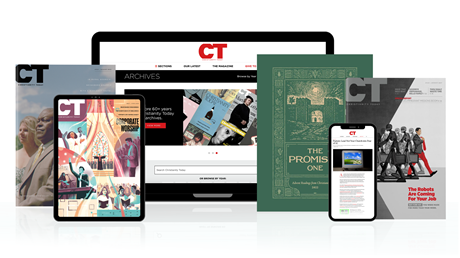 Annual & Monthly subscriptions available.
Print & Digital Issues of CT magazine
Complete access to every article on ChristianityToday.com
Unlimited access to 65+ years of CT's online archives
Member-only special issues
Subscribe
Picking up the Pieces
Picking up the Pieces