Following months of discussions between Protestant evangelicals and representatives of the Cuban government at the national and provincial level—including a formal meeting with Fidel Castro on April 2—permission has been granted for the production and broadcast of Christian programming on Cuban radio and television.
In a November 27 meeting with representatives of the Cuban Ecumenical Council and leaders of independent evangelical denominations, state officials approved a plan that would allow evangelicals regular access to the mass media. (The plan does not include broadcast rights for the Roman Catholic Church.)
Officials also discussed the possibility of reopening the Bible Society, which was closed in 1962, and allowing it to run a small bookstore for the public sale of Bibles and related materials. Discussions concerning the status of the Bible Society are not new, but the warming of relations between the church and the state could accelerate its reopening, according to a long-time Cuban church observer who asked not to be identified.
Another surprising development in Cuban church/state relations was the officially approved sale of some 1,400 Bibles in state-owned bookstores throughout Havana. The Bibles were supplied by the Ecumenical Council sometime in late October or early November, and supplies quickly sold out, according to sources in Cuba.
Spiritual Awakening
This series of unprecedented developments comes after some 30 years of tension between Castro's staunchly Marxist regime and a church that had largely accepted its second-class role within a revolutionary society. Strict regulations imposed by the Cuban government require believers to keep all religious activities within their church buildings.
In 1988, however, the church underwent a spiritual awakening, which surprised even those pastors who had been praying for revival. In the case of one Pentecostal church in Madruga, just west of Havana, some 100,000 nonbelievers streamed through the 60-member church during a six-month period.
Though this was relatively unreported in the foreign press, the Cuban media had a field day vilifying evangelists and pastors for their roles in healing ministries. A caricature in the official Communist party newspaper Granma went so far as to equate evangelists with sorcerers. Such notoriety, however, brought the spiritual revival to the attention of all Cubans, to the point that many ministers now say, "The myth that God does not exist has been broken."
Although the phenomenon has dwindled in recent months, the religious landscape has gone through a significant change. Hector Hunter, executive secretary of the Assemblies of God in Cuba, said all of his denomination's churches have experienced growth, and many have doubled in size.
Another important outgrowth of the spiritual renewal has been the proliferation of house churches. Unlike the church in China or the Soviet Union, believers in Cuba prior to 1988 had not developed a significant network of house churches or unofficial gathering points. By the end of 1991, one Cuban church expert estimates, house churches could number as many as 6,000. Though house churches remain illegal, state officials are doing little to stem their growth. In most cases, local officials are just "looking the other way," according to pastors.
Prior to the spiritual renewal, total church attendance was estimated at 100,000 to 250,000. Today, unofficial estimates reach as high as one million.
Pastors across the island say the recent revival was just a taste of what is to come. "It taught us," one pastor said, "that although we were praying for revival, we were unprepared for it." One problem that limited the church's ability to retain many of the thousands who were reached with the gospel was a shortage of Christian literature. Bibles remain at the top of a long list of church needs. To help meet the demand, the United Bible Societies, acting in cooperation with other ministries, is hoping to deliver some 50,000 New Testaments to the island in 1991.
Another problem still to be resolved is the need for new church buildings. In the April meeting with Castro, the acting president of the Cuban Methodist church, Joel Ajo, stressed the dire need for new church construction to accommodate rapidly growing congregations. In the past, pastors estimate, perhaps eight out of ten requests are rejected. But in recent months, the Assemblies of God has received permission for the construction of a new seminary, and at least one Assemblies church has been renovated.
Partial Thaw
Castro's growing unpopularity, fueled by severe economic problems in Cuba, may account in part for the warming of relations with the Christian community. In the April meeting, Castro conceded past discrimination and mistreatment of the church and said the church should be included in the quest for "rectification."
For Castro, this means opening up Communist party membership to Christians. Whether Christians want to become party members is another question. The Assemblies of God and the Eastern and Western Baptist Conventions, Cuba's largest Protestant denominations, have elected not to join the Cuban Ecumenical Council because of its perceived political activism.
Though the trend toward friendlier relations between Christians and the Castro government is an important development, many believers are not entirely convinced there won't be a price to pay. What they fear most, they say, is being co-opted by the state. Following Castro's April meeting with church leaders, headlines in Granma proclaimed, "The Church Supports Fidel." How far Christians are willing to support Castro in exchange for greater freedom remains to be seen.
Have something to add about this? See something we missed? Share your feedback here.
Our digital archives are a work in progress. Let us know if corrections need to be made.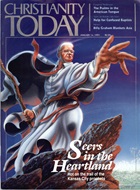 This article is from the January 14 1991 issue.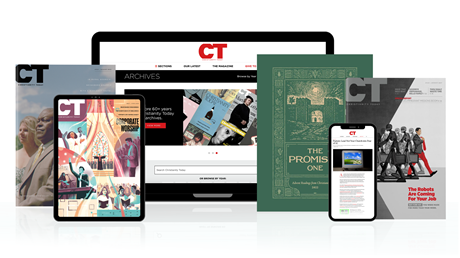 Subscribe to Christianity Today and get access to this article plus 65+ years of archives.
Home delivery of CT magazine
Complete access to articles on ChristianityToday.com
Over 120 years of magazine archives plus full access to all of CT's online archives
Subscribe Now
Cuba: Churches Gain Favor with Castro, See Spiritual Awakening
Cuba: Churches Gain Favor with Castro, See Spiritual Awakening