Survey
Americans' Confidence In Religion Rises
The number of Americans who regard religion as personally important and who have confidence in religious institutions is rising, as is the number of Americans who are church members, according to new Gallup polls.
"Final 1991 survey measurements all appear to be pointing towards a modest upswing in religious attitudes and behavior," states the March 1992 issue of Emerging Trends, the newsletter of the Princeton Religion Research Center.
For instance, 58 percent of Americans in 1991 said that religion was very important in their lives and that their confidence in the church is high. That is up in both cases from 56 percent in 1990.
Women (66%) are more likely than men (48%) to attach great importance to religion, the poll shows. Women (61%) are also more likely than men (53%) to express high confidence in the church.
Protestants (65%) are more likely than Catholics (55%) to attach personal importance to religion. But more Americans who identify themselves as Catholics hold church membership (78%) than Protestants (73%). Overall, church membership is up among Americans to 68 percent in 1991, after dipping in 1990 to 65 percent from 69 percent in 1989.
Capital Currents
Porn Stings Stung
Antipornography groups say the U.S. Supreme Court may have severely hampered the government's ability to crack down on child pornography by ruling last month that government agents unfairly entrapped a Nebraska school-bus driver into buying child pornography. "When the government's quest for convictions leads to the apprehension of an otherwise law-abiding citizen who, if left to his own devices, likely would have never run afoul of the law, the courts should intervene," wrote Justice Byron White for the 5-to-4 majority.
In a dissenting opinion, Justice Sandra Day O'Connor said the ruling could constrict all sting operations by introducing a "new requirement that [government agents] have a reasonable suspicion of illegal activity before contacting a suspect."
Opponents of pornography share O'Connor's concern. "Without the reverse sting tactic, it is virtually impossible for law enforcers to penetrate the extremely secretive underground child-pornography network," says Rob Showers, President of the National Coalition Against Pornography's National Law Center for Children and Families.
Hunger On The Hill
Members of Congress shifted attention last month from their own scandal-plagued internal operations to another plague with more monumental proportions. Both the House and the Senate secured final passage of the Horn of Africa Recovery and Food Security Act, a measure that seeks long-term famine solutions.
The act directs development and reconstruction assistance to grassroots operations and prohibits aid to governments that impede democracy, peace, and human rights.
The major force behind the bill was Bread For the World (BFW), the Christian antihunger lobby group. "Famine will not vanish with the President's signature," cautions BFW policy analyst Sharon Pauling. "The challenge remains to implement these policies as quickly as possible to bring an end to the tragic human suffering."
BFW has also joined with a broad-based coalition of religious, business, educational, and grassroots leaders calling for the elimination of hunger in the United States by 1995. Organized by Tufts University, the Medford Declaration to End Hunger also calls for a substantial reduction in poverty by the next century. "The peculiar thing about the hunger problem is that we can solve it," said evangelical Rep. Tony Hall (D-Ohio) in announcing his support for the declaration."All we have to do is work together and pool our resources."
Around Town
The Federal Election Commission has ordered Jesse Jackson to repay $311,000 of his federal election funds after an audit turned up undocumented expenditures in his 1988 presidential campaign. That election's other preacher-candidate, Pat Robertson, was also ordered to repay $388,544, but a spokeswoman said they are appealing the ruling.
Denominations
Disenchanted Millionaire Writes Baptists Out Of Will
Recent controversy among Southern Baptists over the conservative control of various institutions has resulted in the resignation of a top leader and lost income for the denomination's foreign mission board. A leading Baptist benefactor, 79-year-old trucking executive J. Harwood Cochrane, announced in late March that he is virtually scratching the denomination from his multimillion-dollar will, upset over actions by Southern Baptist conservatives. Some reports indicated that Cochrane had planned to leave the Southern Baptist Convention Foreign Mission Board (FMB) as much as $30 million, though he would not confirm that to CHRISTIANITY TODAY. Cochrane did acknowledge that in the past he has given $9 million to the Southern Baptist Foreign Mission Board in Richmond.
Cochrane's announcement that he would cut the FMB out of his will, except for a small gift, came just days after FMB president Keith Parks announced that he will retire in October. Parks cited concerns about the influence of conservative trustees that culminated in withdrawing $365,000 in funds from Ruschlikon Seminary in Switzerland (CT, Jan. 13, 1992, p. 52). "I saw the handwriting on the wall, and I didn't like what I saw in the handwriting," said Cochrane, a former FMB trustee. "I'm very, very disappointed [about the direction of the board]." Cochrane said Parks is a friend, but Parks's resignation was not responsible for his decision.
In response to Cochrane's announcement, FMB trustee chairman Bill Hancock said, "Just as we trust God to call out our missionaries, we must trust the Lord to provide the financial needs of the missions enterprise."
Lutheran Leader Has Aids
The president of the 24,000-member Association of Free Lutheran Congregations (AFLC) has resigned after announcing that he contracted AIDS from participating in homosexual activity. His wife also has the disease.
Richard Snipstead, 63, contracted AIDS while engaging in several homosexual relationships over the past 20 years, acting AFLC president Robert Lee told Religious News Service. The AFLC has condemned homosexual activity as sinful, but Lee urged "unconditional love and support for the Snipstead family."
Christian Colleges
Minorities A Priority
The 83 colleges of the Christian College Coalition (CCC) have created the Minority Concerns Project to promote campus ethnic concerns.
Currently only 8.6 percent of the total enrollment at CCC schools are minorities, compared with 16 percent at other four-year schools.
Deborah Bailey, the newly appointed project director, says the pilot program will run for two years on 14 campuses and will do more than just special programs. "We want diversity to become a part of everything that a campus does … across all aspects of campus life."
Goals include developing a national resource center with a research data base and library, faculty and administration workshops, and improving campus climates for minorities.
Bethel'S Woes
The actions of two former Bethel College students recently disrupted the normally peaceful routine on the St. Paul, Minnesota, campus. Bradley Lee Hall, who last attended Bethel in 1988 and reportedly associates with a white supremacist group, was barred from campus after allegedly threatening the life of a black sociology professor whom Hall criticized for teaching about "leftist myths" such as the Holocaust, racism, and sexism. The campus also was stunned when police charged Jay Thomas Johnson, 24, the adopted son of a Bethel vice-president, with two murders. Police claim Johnson contracted AIDS through homosexual activity and killed two other men as revenge.
People And Events
Briefly Noted
Named: Norman Edwards, as executive director of the Christian Stewardship Association. Edwards has been a vice-president at Wheaton College.
Resigned: Robert Maddox, as executive director of Americans United for Separation of Church and State. He served in that post for eight years. Maddox, 54, will become pastor of Briggs Memorial Baptist Church in Bethesda, Maryland.
Elected: J. Deotis Roberts, as president of the American Theological Society. Roberts, distinguished professor of philosophical theology at Eastern Baptist Theological Seminary in Philadelphia, is the first African-American to hold the society's highest office.
Returned: Ben Kinchlow, as cohost of "The 700 Club," the television talk show hosted by Pat Robertson of the Christian Broadcasting Network. Kinchlow had been at WTGL-TV 52 in Orlando for nine months, but left, citing "irreconcilable differences."
Launched: Urban Family, a national Christian magazine aimed at the African-American community, by urban ministry pioneer John Perkins. The quarterly magazine will be edited by Perkins's son, Spencer.
Inaugurated: James Bryant, on May 6, as president of Luther Rice Seminary in Lithonia, Georgia. Bryant served as minister of evangelism and church organization at First Baptist Church of Dallas and academic dean of Criswell Bible College.
Church Growth
If these and other efforts meet with even moderate success, the face of the church in the commonwealth will change. Indeed, it is already changing. Among the major trends, according to Elliott, is the proliferation of denominations now that the forced conformity under communism has been removed.
Baptists and Pentecostals have gone their separate ways. Denominations previously banned are now re-emerging. These include Churches of Christ, the Salvation Army, and Brethren churches. Meanwhile, other denominations, including Presbyterians (primarily from Korea), the Lutheran Church-Missouri Synod, the Nazarenes, and the Evangelical Free Church have already begun or are seriously considering church-planting ministries in the commonwealth.
All these late-breaking denominational options, however, may not be enough for the new generation of believers. Elliott points to the possibility that 40 Bible studies in Kiev, which resulted from meetings held by Episcopal evangelist John Guest, could develop into independent congregations. Joseph Bandarenko of Mission of the Cross has called for "a new structure for new believers. Not Baptist, Pentecostal, not Methodist, not Orthodox. It may become a new denomination."
This time of unprecedented possibilities for the church in the commonwealth is also a time of unprecedented problems. Cult groups, as well as churches emphasizing a "health and wealth" gospel, compete with the evangelical witness. Orthodox efforts to identify the Russian Orthodox faith with Russian nationalism threaten to result in cultural and political discrimination against Protestants.
Among the biggest problems is the lack of educated leadership. Scholarship money is available from theological institutions in the West, and Deyneka said she has been asked to find qualified candidates. But she has had limited success. "The lack of education among Christians in the past is a tragedy," she says. "It was carefully calculated by the Communist government. They realized how crippling it would be."
Many Christians are receiving theological education by extension or correspondence courses. But, Deyneka says, "there are few Christian leaders with theological degrees qualified to teach at the seminary level." In addition, young Christians sometimes face resentment from an older generation denied the opportunity for education.
Despite the uphill battle for believers in the new commonwealth, those who want to return to the way things were before communism's collapse are hard to find. Given the oppression of the past, the challenge of the present looks more like level ground.
By Randy Frame.
Have something to add about this? See something we missed? Share your feedback here.
Our digital archives are a work in progress. Let us know if corrections need to be made.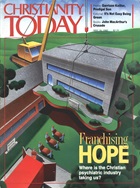 This article is from the May 18 1992 issue.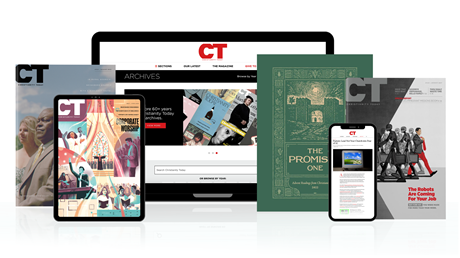 Subscribe to Christianity Today and get access to this article plus 65+ years of archives.
Home delivery of CT magazine
Complete access to articles on ChristianityToday.com
Over 120 years of magazine archives plus full access to all of CT's online archives
Subscribe Now
News from the North American Scene: May 18, 1992
News from the North American Scene: May 18, 1992