Classic and contemporary excerpts.
Along For The Ride
Church attendance is infected with a malaise of conditional loyalty which has produced an army of ecclesiastical hitchhikers. The hitchhiker's thumb says, "You buy the car, pay for repairs and upkeep and insurance, fill the car with gas—and I'll ride with you. But if you have an accident, you are on your own! And I'll probably sue." So it is with the credo of so many of today's church attendee: "You go to the meetings and serve on the boards and committees, you grapple with the issues and do the work of the church and pay the bills—and I'll come along for the ride. But if things do not suit me, I'll criticize and complain and probably bail out—my thumb is always out for a better ride."
—R. Kent Hughes in Disciplines of a Godly Man
Busyness As Laziness
Busyness is the enemy of spirituality. It is essentially laziness. It is doing the easy thing instead of the hard thing. It is filling our time with our own actions instead of paying attention to God's actions. It is taking charge.
—Eugene H. Peterson, interviewed in The Door (Nov./Dec. 1991)
Real Wealth
If one should guide his life by true principles, man's greatest wealth is to live on a little with contented mind; for a little is never lacking.
—Titus Lucretius Cams in On the Nature of Things
The Root Of Clarity
They that cannot speak clearly, seldom clearly understand what to speak.
—Richard Baxter in Catholick Theologie, II, 254. (London: Nevill Simmons, 1675)
Bridging The Gulf
The gulf that separates the Creator and the creature, the gulf between the being we call God and all other beings, is a great and vast and yawning gulf.… If you do not engage in deep thinking, it may not seem so amazing, but if you have given yourself to frequent thoughtful consideration, you are astonished at the bridging of the great gulf between God and not God.
—A. W. Tozer in Christ the Eternal Son
Unasked-For Gift, Unexpected Dividend
Christianity is the proclamation that God gives Christians a gift that they don't know they need. The gift then transforms their lives so that they are trained to want the right things rightly.
—Stanley Hauerwas, interviewed in U.S. Catholic (June 1991)
Surprised By God
It is not when I am going to meet him, but when I am just turning away and leaving him alone, that I discover that God is.
—Henry David Thoreau in Thoreau's Thoughts
Removing Hindrances
All people desire what they believe will make them happy. If a person is not full of desire for God, we can only conclude that he is engaged with another happiness. It's hard to love God wholeheartedly; we all know that. So why do we not remove as many hindrances as possible?
—William Law in Christian Perfection (a contemporary version by Marvin D. Hinten)
Singlemindedness
Let your intentions in the fulfillment of your duties be so pure that you reject from your actions every other object but the glory of God and the salvation of souls.
—Angela Merici in The Wisdom of the Saints (anthology by Jill Haak Adels)
Firmly Planted
Certain it is that the reason there is so much shallow living, much talk, but little obedience, is that so few are prepared to be, like the pine on the hill-top, alone in the wind for God.
—Amy Carmichael in Learning of God
Have something to add about this? See something we missed? Share your feedback here.
Our digital archives are a work in progress. Let us know if corrections need to be made.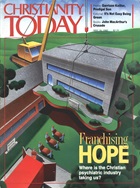 This article is from the May 18 1992 issue.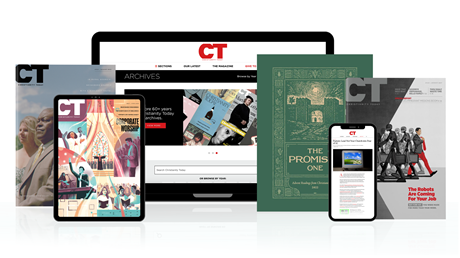 Subscribe to Christianity Today and get access to this article plus 65+ years of archives.
Home delivery of CT magazine
Complete access to articles on ChristianityToday.com
Over 120 years of magazine archives plus full access to all of CT's online archives
Subscribe Now
Classic & Contemporary Excerpts from May 18, 1992
Classic & Contemporary Excerpts from May 18, 1992