Paraguay
Catholics To Lose State-Church Status
While Roman Catholics remain openly hostile to evangelicals in some Latin American countries, the two communities have joined forces in Paraguay to petition the government to end historic recognition of Roman Catholicism as the state's official religion. A new constitution would grant unprecedented freedoms to the 165,000 evangelicals among Paraguay's 4 million citizens.
"It has been a curious thing for [evangelicals] that [Roman Catholics] agreed to form part of this group," Osvaldo Velásquez, president of the Evangelical Baptist Convention and a principal author of the petition, told News Network International. "It was a pleasant surprise, of course, because for the first time we share common interests.… They are recognizing that we, as Christians, have a contribution to make to the country."
During the 1980s, evangelical churches and "preaching points" in Paraguay increased from 558 to 1,254.
If the government changes its constitution to favor separation of church and state—as is expected by June—the Roman Catholic church would lose several privileges, including government subsidies and tax benefits, the right to require public-school children to study Catholicism, and exclusive eligibility to seek Paraguay's presidency.
Jesuit Fr. José Valpuesta said that Catholic clergy since Vatican II have favored a nonconfessional state. "With the passage of time, it has become clear that it is best that each society does not, by any means, impose a confessionality on the state," he said.
Archaeology
Temple Foundation Stone Discovered
Archaeologists tunneling along the Western Wall in Jerusalem have discovered five enormous building stones that helped form the foundation of the temple that stood during Jesus' time. The largest is 55 feet long, 11 feet high, and 14 feet wide, and weighs 570 tons. A few larger stones are known from antiquity: in pharaonic Egypt and in the temple of Jupiter in Baalbek, Lebanon. But archaeologist Dan Bahat, whose crew discovered the stones earlier this year, calls his find the bronze medalist "in this Olympic game of big stones."
The large stones provided the foundation for a construction scheme to prevent earthquake damage to the Temple Mount. Bahat says the size of the stones shows the absurdity of arguing that Jesus was referring to the actual temple structure when he said he would destroy and rebuild it in three days (John 2:18–22).
Caiaphas'S Tomb Identified
Archaeologists have also recently confirmed the unearthing of the tomb of Caiaphas, the Jewish high priest who tried Jesus. The tomb was discovered in late 1990, when construction of a park in west Jerusalem revealed the burial chamber and 12 coffins. Archaeologists now believe three of the coffins belong to Caiaphas and two family members. However, they do not expect the discovery will shed any new light on the life of Christ or his trial.
Lutherans
Germans Elect Female Bishop
Conservatives are threatening schism after Lutherans in Hamburg, Germany, elected their first-ever female bishop, 47-year-old Maria Jespen. Jespen won with 78 of 122 synod votes over a man who also supports female bishops.
Several conservatives had threatened to leave the church rather than serve under a woman's authority. Jespen promised to seek to avert schism among the 950,000 Lutherans in the largely Protestant city.
People And Events
Briefly Noted
Resigned: Anglican envoy Terry Waite, as the archbishop of Canterbury's secretary for Anglican communion affairs. Waite has accepted an honorary fellowship at Trinity Hall, Cambridge University, to write a book about his recent captivity.
Appointed: Ted Noble, as president of Greater Europe Mission. Noble has been executive vice-president of Food for the Hungry, Inc. Don Brugman, who has served as the mission's executive director and CEO, will become executive director emeritus.
Eliane Lack, as national director of Youth With a Mission in Switzerland. She is the first woman to be named to a national director's position.
Have something to add about this? See something we missed? Share your feedback here.
Our digital archives are a work in progress. Let us know if corrections need to be made.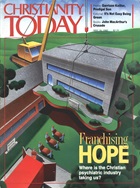 This article is from the May 18 1992 issue.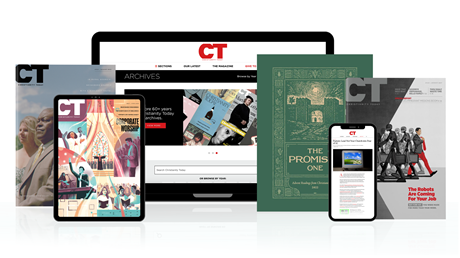 Subscribe to Christianity Today and get access to this article plus 65+ years of archives.
Home delivery of CT magazine
Complete access to articles on ChristianityToday.com
Over 120 years of magazine archives plus full access to all of CT's online archives
Subscribe Now
World Scene: May 18, 1992
World Scene: May 18, 1992