The Rise And Fall Of Modern Theologies
A Handbook of Contemporary Theology,by David L. Smith (Bridgepoint/Victor, 416 pp.; $19.99, hardcover);20th Century Theology,by Stanley J. Grenz and Roger E. Olson (InterVarsity, 393 pp.; $19.99, hardcover). Reviewed by Christopher A. Hall, who teaches biblical and theological studies at Eastern College in Saint Davids, Pennsylvania.
The academic community typically views—and sometimes caricatures—evangelical theologians as parochial or poorly educated, as mean-spirited, obscurantist, or reactionary. (Of course, "liberal" thinkers are no more immune to these alleged flaws than conservatives.) The perception lingers that evangelical scholarship is conducted in a cultural, historical, philosophical, and theological vacuum. Two books have recently appeared that should help dispel this caricature by showing conservative theologians who interact with and respond to the complex, intriguing, and occasionally infuriating world of twentieth-century theology.
The first is David L. Smith's A Handbook of Contemporary Theology, which provides a solid presentation of major trends in modern theology. Smith, a professor of systematic and historical theology at Providence Theological Seminary in Otterburne, Manitoba, divides his book into two main sections: the first focuses on mainstream theological systems such as fundamentalism, neo-orthodoxy, post-Vatican II Catholicism, and Eastern Orthodoxy; the second section analyzes less widely known and accepted movements, including the theology of hope, process theology, the theologies of success, third-wave theology, liberation theology, and the theology of the New Age. Because Smith has purposely chosen to cover such broad terrain, his synopses are necessarily short and to the point.
Smith walks a tightrope that few negotiate safely. He provides solid critiques while simultaneously applauding insight and truth; he offers fair summaries of each theological movement or trend while also highlighting those aspects that can and should be appropriated by readers committed to the authority of Scripture.
He notes that the Eastern Orthodox tradition, for example, holds an understanding of church tradition "not typical of evangelicals" but still "built upon a convincing argument of which the Bible is the cornerstone." And he commends the charismatic movement for its emphasis on "total worship," "total ministry," and "full community." Neo-orthodoxy, he writes, successfully recaptured the centrality of Christ as the "focus" of God's revelation to humanity. Process thinkers, according to Smith, have called into question any understanding of God's immutability and impassibility that cuts God off from the suffering of his children. Even if process theologians have failed to create a viable alternative to the classical presentation, Smith contends, "the challenge they have presented should act as a stimulus to evangelical theologians to reconsider their doctrine of God, and to ensure that that doctrine fully conforms to biblical teaching."
Despite his openness, Smith is aware that the wine of modern theology can enervate as well as stimulate. Neo-orthodoxy, he argues, was less successful in its understanding of the Holy Spirit, at times appearing to "trivialize the Holy Spirit, making Him into a force emanating from God."
Smith's critique of the theology of hope, as represented by Moltmann and Pannenberg, misses the mark. He contends their willingnees to ascribe error to Scripture hobbles their belief in the resurrection and its eschatological significance. Both Moltmann and Pannenberg, however, have affirmed the resurrection and fueled their eschatologies from the fire of this fundamental reality, despite their distance from a full-orbed evangelical perspective.
Disagreement with some of Smith's interpretations, however, should not prevent us from benefiting from his overall presentation. Smith has gathered skillfully a vast amount of helpful information. He has summarized the theology fairly, critiqued it judiciously, and encouraged his readers to explore the primary sources for themselves.
The Main Course
If Smith serves a wide variety of theological hors d'oeuvres, Stanley Grenz and Roger Olson offer the main course in 20th Century Theology. Focusing on the major thinkers and movements of the modern era, they begin with Kant, Hegel, and Schleiermacher in the nineteenth century and continue through the recent past. Included are penetrating essays on the classical-liberal tradition; neo-orthodoxy; the radical movement of the 1960s; the theology of hope; black, Latin American, and feminist liberation theology; the New Catholic theology as represented by Karl Rahner and Hans Kung; narrative theology; and evangelical theology.
The Next Step
The contribution of Smith, Grenz, and Olson goes beyond the specific content of their books. Their work announces to a sometimes doubting scholarly world that evangelicals are indeed capable of making their mark on twentieth-century theology. In addition, their efforts suggest principles on which further reflection from an evangelical perspective must be based.
First, theological stability will be hard to attain apart from an informed, irenic defense of biblical authority. Evangelicals must insist that sound, mature theological reflection begin with disciplined exegesis. Perhaps even more important, an evangelical stance must surely reflect the conviction that it is genuinely possible to ascertain the intended meaning of a biblical text, a proposition widely discarded in much modern hermeneutical theory.
Unmerited Favor In Minnesota
The Good News from North Haven,by Michael L. Lindvall (Doubleday, 175 pp.; $15, hardcover). Reviewed by Peter Crescenti, a writer living in Huntington Station, New York.
"Grace does not necessarily move along the paths we know," writes the Reverend David Battles, pastor of Second Presbyterian Church in North Haven, Minnesota. That, essentially, is the good news in The Good News from North Haven, a collection of short stories by Michael Lindvall, pastor of First Presbyterian Church of Northport, New York, who created Battles and North Haven as a vehicle for conveying to his own congregation the marvelous mystery of God's grace.
Seven years ago Lindvall, who had grown up in small towns in Minnesota and Michigan, heard Garrison Keillor read a "letter" he had received from a "friend" in Lake Wobegon, the fictitious town Keillor fondly recalled each week on his radio program, "Prairie Home Companion." Inspired by Keillor, Lindvall invented the Reverend Battles, a seminary classmate who, from time to time, would send Lindvall letters that he would read from his pulpit in place of sermons. One of those letters, "The Christmas Pageant," was published in Good Housekeeping magazine, and so began Lindvall's writing career.
If Good News has a message, it is that this thing that theologians neatly describe as "God's unmerited favor" is not only greater than all our sins, as the song says, but is also, to borrow a marketing slogan, "indescribably delicious" to those who experience it. As Battles learns from his parishioners, the town folk, and his family, and from events both calamitous and mundane, grace is revealed in the most unexpected ways at the most unexpected times and through the unlikeliest people.
For example, Battles inexplicably experiences a sense of belonging after he receives the unnerving news that he had been hired through a secretary's mistake. A rumor strengthens rather than shatters a marriage. A motorcycle crash brings salvation to a female biker. In "The Christmas Pageant," a snowfall inspires a spontaneous aweful silence among the congregation at the end of an event that seemed headed for disaster. Similarly, grace transforms a potentially humiliating moment for an unwed mother into a celebration of love in "The Christmas Baptism."
Lindvall writes with warmth, wit, and imagination. His stories have the intimacy of letters, and none but one ends up where you think it's headed. It is the work of a man who has experienced grace firsthand.
In weighing modern theological thought, the scale employed by Grenz and Olson is the balance of transcendence and immanence. Classically understood, God is "both beyond the world and present to the world." The theologian's vocation is to articulate "the Christian understanding of the nature of God in a manner that balances, affirms and holds in creative tension the twin truths of the divine transcendence and the divine immanence."
Grenz and Olson argue that so long as theologians hold these affirmations in balance, they can maintain a "proper relation" between theology, reason, and culture. An overemphasis on transcendence can easily lead to an "irrelevant" theology divorced from its cultural context, while an exaggerated emphasis on immanence can lead to the culture devouring theology.
According to the authors' analysis, "the major theological proposals of this era indicate the instability introduced when transcendence and immanence are not properly balanced.… A lopsided emphasis on one or the other eventually engenders an opposing movement that in its attempt to redress the balance actually moves too far in the opposite direction."
In their judgment, theologies rise and fall with astounding rapidity because the stabilizing effect of an authoritative scriptural anchor has been prematurely jettisoned under the influence of the Enlightenment critique of biblical authority.
The unfortunate result of losing the biblical tension between transcendence and immanence has led to the proliferation of a myriad of theological voices that deliver only a muted message. Grenz and Olson note, for example, that liberation theologians readily discern the biblical concern for justice for the poor and oppressed, yet cripple the possibilities this insight might produce by elevating praxis over Scripture as the norm for judging theology.
When God Invades Gang Turf
Cities of Lonesome Fear: God Among the Gangs,by Gordon McLean with Dave and Neta Jackson (Moody, 190 pp.; $8.99, paper). Reviewed by Arthur P. Boers, pastor of Bloomingdale (Ont.) Mennonite Church and the author of Lord, Teach Us to Pray (Herald) and Justice That Heals (Faith and Life).
Inner cities get a lot of bad press. From the War on Drugs to the L.A. riots to the nightly news's ever-expanding crime statistics, the outlook appears to be universally bad. But God has a way of working in the worst situations. His power is made manifest where the powers of death and evil are most evident.
For decades now, Gordon McLean, a Youth for Christ staff member, has worked with gang youths. Where others see only hopeless criminals, McLean sees the potential for God to work in marvelous ways.
McLean worked on the West Coast for a number of years, but the last decade has found him in Chicago's inner city. He has become intimately acquainted with many gang members, often making first contact through prison visitations. His relationships with these youths have contributed to the conversion of many. Included in this book are a number of stories of young people who followed Christ out of gang life.
Particularly moving are the numerous stories of reconciliation. Members of opposing gangs convert and befriend enemies they once tried to kill. Converting to Christ often means greater vulnerability to enemy gangs. Many stories tell of great nobility and self-sacrifice. One youth, for example, is tried, convicted, and sentenced for a crime he did not commit—in order to save his guilty brother.
McLean is no bleeding heart. He takes a tough view toward crime and criminals. Yet he also understands the needs that drive kids to join gangs. According to McLean, gangs serve as replacement families for the dysfunctional ones the youths come from. One young man told McLean: "The gang is our family, our support, our safety, our fun, our money."
This is a world where children see family members slain. The violence is so endemic in Los Angeles, for example, that the U.S. Army sends its doctors to a Watts-area hospital for training in the treatment of combat wounds.
McLean lists many kinds of systemic problems that inner-city youths come up against. Schools are so overcrowded and underfunded that high rates of dropouts and "push-outs" are inevitable.
McLean critiques the criminal justice system. He tells how police sometimes beat up or otherwise mistreat these youths. He is all too aware that tougher and longer jail sentences do not alleviate the problems but make them worse. He sees the system as it presently functions as being inefficient, meaningless, irrelevant, and destructive.
Still, McLean was often welcomed into dangerous neighborhoods. A gang kid asked McLean whether he was nervous in their neighborhood. The young man told McLean that there was no need to be frightened: "You're welcome around here. What I want to know is, are we welcome in your neighborhood?"
McLean calls his readers into a prayerful involvement in inner cities. His book is a compelling tool Are they welcome in our churches? Chicago gang members, for fulfilling his request.
Second, evangelicals must directly counter the historical rootlessness and secularizing distortions apparent in much twentieth-century theology by reappropriating the rich history of exegesis preserved in the consensual tradition of the church. Yes, as Grenz and Olson argue, we are all children of the Enlightenment. That heritage, however, both aids and blinds us. Our modern theological blind spots can be revealed and remedied only through a concerted reappropriation and recontextualization of the church's consensual reflection on central Christian affirmations such as the Trinity, incarnation, resurrection, ascension, and descent of the Holy Spirit. What do these central truths of the Christian faith have to say to our modern situation? What new paradigms can they evoke to bring healing, reconciliation, and salvation to a shattered world? These are among the questions evangelical theologians are challenged to address.
Have something to add about this? See something we missed? Share your feedback here.
Our digital archives are a work in progress. Let us know if corrections need to be made.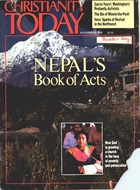 This article is from the November 9 1992 issue.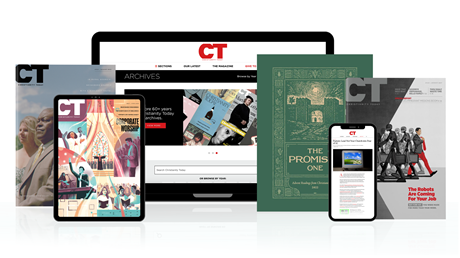 Annual & Monthly subscriptions available.
Print & Digital Issues of CT magazine
Complete access to every article on ChristianityToday.com
Unlimited access to 65+ years of CT's online archives
Member-only special issues
Subscribe
Book Briefs: November 9, 1992
Book Briefs: November 9, 1992