At first glance, the Pacific Northwest hardly seems the place to expect an outbreak of spiritual revival. Noted as a center of liberal politics and independent, self-sufficient lifestyles, the area has one of the highest levels of satanic worship activity on the West Coast and one of the lowest church attendance rates in the country. In Portland, Oregon, for example, about 15 percent of the population attend church on Sunday morning (compared to as much as 40 percent in other metropolitan areas).
But the spiritual logjam appears ready to break. A continuing series of pastoral prayer meetings, capped in late September by a Billy Graham crusade, has brought Portland to what many church leaders there believe is the "threshold" of revival.
The prayer meetings began in 1989 when Joseph Aldrich, president of Multnomah School of the Bible in Portland, called together a group of pastors in Salem, Oregon. "No agenda, no speakers, no special music," recalls Aldrich, a Northwest native who returned to the area in 1978. "We came together to pray and sing and seek God."
Since then, 3,400 pastors have participated in 69 meetings throughout Washington, Oregon, and Idaho. During the four-day prayer summits, as they have come to be called, denominational and racial barriers have crumbled, personal sins have been confessed, relationships restored, and friendships built.
The movement of prayer has grown out of a "holy desperation," says Terry Dirks, who joined Aldrich in orchestrating the meetings, "a divinely implanted hunger for Christ. We'd had enough principles, how-tos, seminars, conferences—when we knew in ourselves we were not what God wanted us to be." Dirks serves as vice-president of Northwest Renewal Ministries, an extension of Multnomah that coordinates the prayer summits and other enrichment conferences for pastors and lay leaders in the area.
After purposely avoiding publicity for several years, prayer summit leaders recently began telling others what God was doing in and through the meetings. Dirks says church leaders across the country have eagerly received the idea of simply seeking God, free from elaborate programs and plans. Another 40 summits are being planned for next year in cities from California to Pennsylvania, and in Canada.
Graham'S Portland Roots
From a newfound sense of pastoral unity came an invitation to Graham to return for a third time to Portland, a city that had provided both high and low points in his 50-year career.
Graham's first visit to Portland in 1950 marked the official beginning of the Billy Graham Evangelistic Association (BGEA) and the birth of the "Hour of Decision" radio program. More than a half-million people attended six weeks of meetings then.
The evangelist's next trip to the city in 1968, however, was much less of a success. Even though 227,000 people attended 10 days of meetings, doctrinal wrangling and division among the city's churches hindered preparations and follow-up. Some organizers look back on it as one of Graham's most disappointing crusades.
The 1992 event provided a far different story.
Crusade officials noted a spirit of unity among the 900 participating churches as soon as they arrived to begin their year-long preparations. Turnout for the Life and Witness counselor-training classes was overwhelming: 5,000 to 8,000 were expected; 26,000 attended. Mission Portland, a fast-growing network of churches and ministries in the Portland/Vancouver, Washington, area, had already laid the groundwork for several crusade functions, including the crusade prayer team, the collegiate committee, and the Love-In-Action Committee, which coordinated a food drive and other community assistance.
Although attendance was dampened slightly on the first two evenings by a drought-ending rain, crowds averaging 50,500 packed Portland's Civic Stadium and a nearby high-school stadium during the five-day crusade. Some 13,500 decisions for Christ were recorded. For the first time in over 20 years, a Graham crusade included a children's meeting. More than 37,000 kids and parents—more than twice the expected crowd—turned out on a sunny Saturday afternoon to see and hear singer Sandi Patti, Psalty the Singing Songbook, a 4,000-voice children's choir, and other guests.
With the success, however, came some opposition. Graham arrived in the midst of a political battle over a state ballot initiative, Measure 9, that would bar special treatment based on sexual preference (CT, Oct. 26, 1992, p. 66). The issue divided the Christian community and set Portland's vocal homosexual community against evangelical Christians.
Graham was pressed by both backers and opponents of the measure to speak about the issue. Though he avoided comment on the political issue, when asked in a press conference what the Bible says about homosexuality, Graham stated plainly that it is condemned as sin, just as adultery, lying, and other unrighteous acts are condemned. "God loves all people whatever their ethnic or political background or their social orientation," he said. "And all people, whatever persuasion, are invited to attend the meetings."
Graham's response, however, failed to pacify some homosexual activists, who barricaded one city block near the stadium with pink ribbon, proclaiming a "Hate-Free Zone."
Prior to the September event, 22 billboards advertising the crusade (about half the total) were defaced, said BGEA crusade director Tom Philips. One apparently well-organized effort painted the neatly lettered message "canceled" over crusade ads. But, said Philips, the resulting news coverage actually provided additional publicity for the campaign. And when he publicly thanked those responsible for what he dubbed "evangelism vandalism," the sign painting stopped.
Graham'S Revival Push
Graham's visit to Portland provided a highly visible event, a common focal point for Christians in the area. What has both BGEA organizers and local leaders especially excited is the potential for continuing impact after the crusade. With the spiritual base laid by the Prayer Summits, and the ministry framework erected by Mission Portland's efforts, Christians there hope that momentum will continue to build.
Greg Hicks of Mission Portland says Graham's campaign added two-years' worth of progress to his work of connecting churches and ministries.
The next test, says Aldrich, is to see who will step in to assume ownership of what he believes is truly a Spirit-led movement of renewal. He is cautiously optimistic that the growing unity among pastors is also spreading through the pews, and it will be the grassroots believers who supply the human leadership. As evidence, he points to a citywide prayer rally held last January. Again, there were no big names on the program, just an evening of prayer and praise. Some 13,000 attended.
Portland-based evangelist Bob Cryder, who has studied revival for more than 20 years, says traditionally it has been the laypeople who kindled revival. Pastors were among the last to join. But he sees the clergy "barriers" to revival coming down in Portland. As a prayer summit facilitator, Cryder says, he tells pastors that "fire only burns upward. You have to get beneath your people to serve them if they are to catch fire, too."
Portland leaders are careful about the word revival. "This is not man-produced," says Dirks. "It is not a program. We're seeing lives changed. That's something only God can do."
"If revival is being in the sanctuary," says Cryder, "we are still in the foyer. How close are we to the door? No one can say. But we are definitely headed in the right direction."
By Ken Sidey in Portland.
Have something to add about this? See something we missed? Share your feedback here.
Our digital archives are a work in progress. Let us know if corrections need to be made.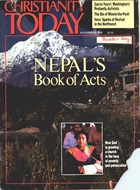 This article is from the November 9 1992 issue.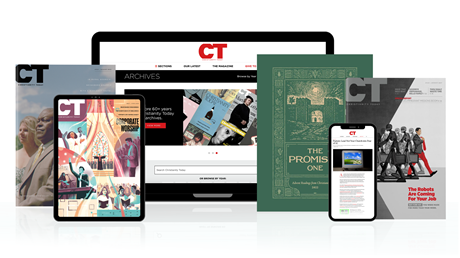 Annual & Monthly subscriptions available.
Print & Digital Issues of CT magazine
Complete access to every article on ChristianityToday.com
Unlimited access to 65+ years of CT's online archives
Member-only special issues
Subscribe
Crusade: Portland Teeters on Revival's Edge; Graham Gives a Push
Crusade: Portland Teeters on Revival's Edge; Graham Gives a Push