The United States Supreme Court began its new term last month in much the same way it ended the previous term in June: with abortion and church/state cases high on the agenda. During its opening week, the high court reheard arguments in a case about the tactics of Operation Rescue and announced it was adding two more religion cases to the one already on the new schedule. In all the cases, observers say the Court is more likely to clarify earlier rulings than to move in sweeping new directions.
Can Operation Rescue Rescue?
On October 6, the justices heard arguments for the second time about whether Operation Rescue—style blockades at abortion clinics are discrimination against women as a class. In Bray v. Alexandria Women's Health Clinic, several Northern Virginia abortion clinics argued that it is illegal for rescuers to block women from entering abortion clinics. They based their arguments on the Civil Rights Act of 1871, known as the Ku Klux Klan Act, which made it illegal for Klansmen to block blacks from free access to travel from one state to another.
That Reconstruction-era law protects any "person or class of persons" against conspiracies to keep them from exercising their constitutional rights.
"Women are discriminated against as a class here because they are denied a constitutional right that only the class of women has," argued Deborah Ellis of the National Organization for Women's (NOW) Legal Defense Fund.
However, Operation Rescue attorney Jay Sekulow argued that his clients' activities in front of the clinics were motivated by their opposition to abortion and not by any malice toward women. "The activities of Operation Rescue are aimed at all involved in the process of abortion, from the doctors to the staff to those involved in between," he said.
Deputy Solicitor General John Roberts also asked the Court not to apply the KKK Act to Operation Rescue, although he was quick to clarify that he was not defending the rescuers' conduct.
Advocates of abortion rights say this ruling will show how far the justices are willing to go to protect abortion as a constitutional right, which they affirmed in their sharply divided Caseydecision in June (CT, Aug. 17, 1991, p. 44). Abortion opponents say they are concerned that the case could create a new gender-based legal rationale for abortion.
Church/State Issues
In the area of religion, the Court has so far scheduled three cases:
• Cut-throat worship. On November 4, the justices were slated to hear oral arguments in Church of the Lukumi Bahalu Aye v. City of Hialeah, a controversial case surrounding animal sacrifice and the Santeria religion (CT, Apr. 27, 1992, p. 46). Santeria is a religion with African and Caribbean influences that uses the sacrifice of chickens, goats, and pigs as a main part of its worship. The city of Hialeah, Florida, in 1987 passed four ordinances banning the ritual of animal sacrifice after Cuban immigrants who practice Santeria leased a vacant lot with the intention of beginning a church there.
Church/state experts will be watching this case closely in light of the Supreme Court's widely criticized Smith decision of 1990, which held that local governments do not have to accommodate any "incidental" burdens imposed on a church or religious group by an otherwise reasonable law. For instance, a church cannot claim it is being excessively burdened simply because a city prevents it from locating in an area not zoned for churches (CT, Oct. 7, 1991, p. 39).
Attorney Douglas Laycock, who is defending the Santeria religion before the Court, says he is not seeking to overturn Smith. Rather, he says, the Santeria case will test how much of the First Amendment is left after Smith.
"In principle," he says, "what's at stake is whether the government can discriminate against religious practice."
• Paying for religion? On the Establishment Clause side, the Court has announced it will consider whether taxpayer funds for a special education program can be spent in a religious school. In Zobrest v. Catalina Foothills School District, the justices will decide if the school district must provide James Zobrest with an in-school sign-language interpreter if he attends a Catholic school. Under Arizona law, Zobrest, who is deaf, is entitled to an interpreter to help him with school-work. The Catalina Foothills School District said it would provide the interpreter if Zobrest attended either a public or secular private school, but not if he attended a religious school.
The Zobrest case comes less than four months after a deeply divided Court struck down the saying of official prayers at public-school graduations (CT, Aug. 17, 1991, p. 44). Several evangelical groups, including the Christian Legal Society and the Southern Baptist Christian Life Commission, are supporting the Zobrest family.
But strict separationists, including Americans United for the Separation of Church and State, say that it could open the way for a host of tax aid measures for religious schools.
• Holding church in school. The Court has also agreed to consider whether a public school that allows civic groups to use its facilities during nonschool hours must also allow churches and religious groups to use the property.
The case, Lamb's Chapel v. Center Moriches Union Free School District, arose when a New York school denied a request by the evangelical Lamb's Chapel to use a school building to show a James Dobson film series. The school district said it had a policy of not allowing its buildings to be used "by any group for religious purposes."
By Kim A. Lawton.
Have something to add about this? See something we missed? Share your feedback here.
Our digital archives are a work in progress. Let us know if corrections need to be made.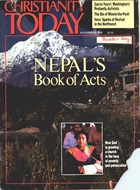 This article is from the November 9 1992 issue.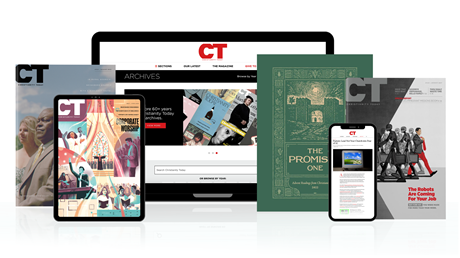 Annual & Monthly subscriptions available.
Print & Digital Issues of CT magazine
Complete access to every article on ChristianityToday.com
Unlimited access to 65+ years of CT's online archives
Member-only special issues
Subscribe
Church, Abortion Issues Fill Docket
Church, Abortion Issues Fill Docket