Christian apologists who specialize in observing cults and other aberrant groups are by no means ready to issue a clean bill of theological health to the Pasadena, California-based Worldwide Church of God (WCOG). But those who have followed the 59-year-old movement agree that it has moved tentatively in the direction of orthodoxy in recent years.
WCOG, which claims 99,000 baptized members, is known to many through its weekly television program, "The World Tomorrow," and its monthly publication, The Plain Truth, which is distributed free of charge. The group is active in over 100 countries.
In recent years, the group's new leader has entered into dialogue with evangelical scholars, hoping to create understanding. Among other refinements, the group has modified its stance on dress codes, observing certain holidays, and seeing doctors, and it has rethought its view of the Trinity.
The church's move toward orthodoxy began in 1986 with the death of its leader, Herbert W. Armstrong, who founded the movement in 1933 with 20 adherents. Indeed, it is unlikely that change could have occurred until Armstrong's passing, since in the minds of many followers his identity was so closely entwined with the distinctive beliefs of the church.
Toeing A Hard Line
Several theological and behavioral emphases characterized the church under Armstrong's leadership. Members, for example, were not allowed to celebrate birthdays or national holidays, to use cosmetics, or to go to doctors. Those who disobeyed risked being put on trial and perhaps kicked out of the church. James Walker, Texas director for the Christian watchdog group Watchman Fellowship, says that to be put out of fellowship was tantamount in members' minds to eternal damnation, given Armstrong's teaching that WCOG was the only path to salvation.
Armstrong's teachings revolved heavily around the end times. He and his followers saw him as God's chosen messenger for the last days. He likened WCOG to the church at Philadelphia in the Book of Revelation, God's chosen church.
But since Armstrong's death, changes in the church "have been evident enough and thorough enough to cause a number of people to leave," notes Walker. Those who are leaving have alleged that WCOG has strayed from its original God-given calling and has become merely another church denomination. When Armstrong's crowning achievement, the book Mystery of the Ages, was pulled from distribution because of doctrinal error, some rank-and-file members who viewed Armstrong's teachings as infallible became disillusioned.
Many of the changes of the past six years are reflected in materials furnished to CHRISTIANITY TODAY by WCOG's communications office. Those materials include statements from Joseph Tkach, Armstrong's successor as pastor general of WCOG. Tkach has retracted absolute prohibitions on the use of cosmetics and on celebrating birthdays and holidays. He has also said that God "nowhere in his Word specifically commanded Christians to avoid doctors or checkups," and that adults who withhold medical treatment from children do not have the support of WCOG.
WCOG has modified its theological views as well. Walker says that Armstrong taught that the doctrine of the Trinity was from Satan. But under Tkach, WCOG views the Trinity as a "genuine attempt to reach a deeper understanding of God's nature." Thus, WCOG displays a more irenic attitude toward historic orthodoxy than it has in the past, but it continues to stop short of making a commitment to the biblical gospel, which teaches that each person of the godhead has a role in human salvation.
According to Walker, the WCOG is also rethinking its commitment to British Israelism. This view—according to which modern Anglo-Saxon nations are the descendants of the ancient lost tribes of Israel—was central to Armstrong's thinking.
Orthodox Or Not?
Despite the changes, even a cursory examination of WCOG's official Statement of Beliefs is likely to raise eyebrows among trained theologians. CT provided several with a copy of WCOG's official statement without disclosing WCOG's identity.
Said Eastern College's (Philadelphia) Chris Hall, "In several places the wording is such that the door is left open to distorted beliefs and unhealthy emphases." He added that the section on the Trinity is unorthodox and that the inclusion in the doctrinal statement of such peripherals as the angelic realm, tithing, and the millennium "makes me suspect a group that majors in the minors. This is one characteristic of a cult."
WCOG's position on the Trinity appears to be the major concern raised by ministries devoted to watching cults and aberrant groups. According to WCOG's Statement of Beliefs, the Scriptures teach that the Holy Spirit is "divine, eternal, and coessential with God," but not personal. In documents supplied to CT, WCOG maintains that the doctrine of the Trinity, merely because of the circumstances of early church history, has received undue prominence as a test for orthodoxy.
WCOG claims it is attempting to confine itself to biblical teaching and to avoid the theological and philosophical. Thus, with respect to the nature of God, it teaches that God is one, but does not teach "the specific way in which God is one," which, in its estimation, is "an entirely philosophical matter."
In addition to the issue of the Trinity, according to Walker, there are lingering concerns about WCOG teachings on the sufficiency of grace. He said that while the church has at points articulated an orthodox position on the doctrine of grace, it has not reconciled this view with other writings suggesting that salvation is something that must be earned.
Walker and others who have monitored WCOG from an evangelical perspective applaud the changes they have seen, even as they hope for more. As of now, WCOG appears still to be a long way from the mainstream church's standards of orthodoxy.
By Randy Frame.
Have something to add about this? See something we missed? Share your feedback here.
Our digital archives are a work in progress. Let us know if corrections need to be made.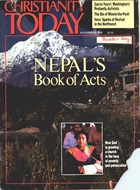 This article is from the November 9 1992 issue.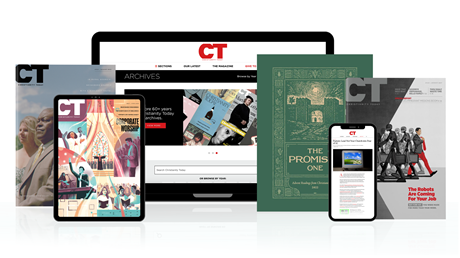 Annual & Monthly subscriptions available.
Print & Digital Issues of CT magazine
Complete access to every article on ChristianityToday.com
Unlimited access to 65+ years of CT's online archives
Member-only special issues
Subscribe
Worldwide Church of God Edges toward Orthodoxy
Worldwide Church of God Edges toward Orthodoxy