Ecumenical Talks
Lutherans, Catholics Talk
In two separate rounds of doctrinal discussions, one in the U.S. and one at the Vatican, Lutherans and Roman Catholics recently found both points of agreement and issues of difference.
In the fifty-fourth meeting of the longest running of the ecumenical talks that began in 1965 with the "open window" of Vatican II, representatives of the Evangelical Lutheran Church in America and the Lutheran Church-Missouri Synod met with members of the National Conference of Catholic Bishops in September in Illinois to discuss their views on Scripture and tradition.
According to the dialogue statement, both groups agree that Scripture has pre-eminent status as the Word of God; that there are no historically verifiable apostolic traditions not attested to in some way by Scripture; and that doctrine does not necessarily have to be "simply and literally" present in Scripture, but may be deduced from it (e.g., infant baptism).
The statement also lists four other agreements and three remaining principal differences.
Also in September, the Lutheran World Federation (LWF), an organization of 114 Lutheran bodies, released a statement on its recent meeting with the Vatican.
In it, the LWF notes a "decisive improvement in Lutheran-Roman Catholic relations" since its first talks with the Vatican in 1967, but it also notes a resurgence among both groups of "theologically defensive attitudes, which endanger ecumenical progress." However, in closing, the LWF reaffirms its "belief that ecumenism is not optional, but essential to the church."
Study
Christianity Is Still World'S Top Religion, And Faith Is Growing
Some say that the golden age of Christianity is over and that the growth of the Christian faith is being usurped by Islam and other beliefs. But Christianity is not only the world's fastest-growing religion, it is actually growing faster than the world's population, according to the Lausanne Statistics Task Force. Statistics compiled by the group estimate the current ratio of non-Christians to Bible-believing Christians to be 6.8 to 1, the lowest ratio in history.
The task force, headed by David Barrett, amassed statistics including world population, the number of people who do not claim to be Christians, the number of people who call themselves Christians, the number of Bible-believing (evangelical) Christians, and the number of "unreached people groups" in the world in various years between A.D. 100 to 1992. The ratio, estimated in A.D. 100 to be 220 to 1, has decreased throughout history to the current 6.8 to 1 (see graph). The group also concluded that the evangelical movement worldwide is growing three times faster than the world population.
The statistics are evidence that "we are not losing the battle," says Ralph Winter of the United States Center for World Mission. The center supports the AD 2000 movement, which seeks to plant indigenous churches in each of the world's 11,000 remaining people groups that have not heard the gospel.
People And Events
Briefly Noted
Died: New Testament scholar and author Donald Guthrie, closely associated with London Bible College throughout most of his life, Guthrie authored New Testament Introduction (1960) and New Testament Theology (1981), as well as numerous other works.
United: Three major Western organizations, to help prisoners and their families in Moscow. The project, called Birthday for a King, will join Slavic Gospel Association, Prison Fellowship International, and National Religious Broadcasters in giving provisions, Bibles, and gifts to the prisoners. There are approximately 12,500 prisoners in Moscow alone, 1,000 of whom are women and children.
Elected: Anglican Bishop John Reid of South Sydney, Australia, as chairman of the Lausanne Committee for World Evangelization. Reid succeeds evangelist Leighton Ford, who held the post for 16 years.
James Plueddemann as general director designate of the Society for International Ministries (SIM), upon Ian Hay's retirement in December of 1993. Plueddemann is professor of educational ministries at Wheaton College in Wheaton, Illinois.
Asserted: By Bishop David Jenkins of Durham, England, that belief in the virgin birth of Jesus is "misplaced piety." Jenkins's assertion came by way of his recent endorsement of a book, Son of Joseph, by theologian Geoffrey Parrinder, which asserts the doctrine of the Virgin Birth is a "historical distortion."
Reported: 150,000 conversions at the end of 12 months of 11 crusade tours to Russia by the Revival Fires Ministries, according to Jon Todd, director of Russia ministries for the Missouri-based organization.
Church And State
Vatican Improves Relations
After years of estranged relations, the Vatican is enjoying better relations with Mexico and may soon be doing the same with Israel. Last month Mexico and the Vatican re-established diplomatic relations after a 131-year hiatus.
Anticlerical Mexican officials severed the country's ties with the Vatican last century, angered over the church's support for propertied elites and foreign intervention.
On a similar note, the Vatican and Israel have appointed a permanent commission to work toward establishing diplomatic ties. Israeli officials have sought Vatican recognition for years, but Catholic leaders have refused, citing concerns over the status of Jerusalem and Palestinians in the occupied territories, reports Church and State.
Mexico, which is 90 percent Roman Catholic, was the only Latin American country to lack official ties to the Vatican.
Have something to add about this? See something we missed? Share your feedback here.
Our digital archives are a work in progress. Let us know if corrections need to be made.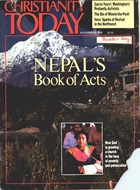 This article is from the November 9 1992 issue.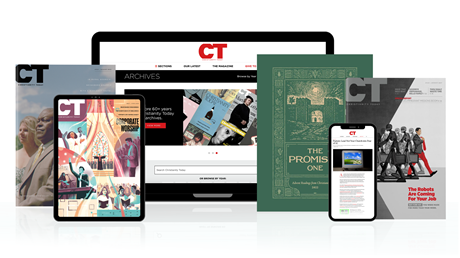 Subscribe to Christianity Today and get access to this article plus 65+ years of archives.
Home delivery of CT magazine
Complete access to articles on ChristianityToday.com
Over 120 years of magazine archives plus full access to all of CT's online archives
Subscribe Now
World Scene: November 09, 1992
World Scene: November 09, 1992