In the southwestern Somalian town of Baidoa—ironically, the heart of a once-fertile river valley that bloomed with fields of sorghum—corpses litter the ground. The living are so hungry they are chewing their clothing. Many of the skeletal human beings wander the streets like zombies, stumbling hazardously through traffic without noticing the moving vehicles.
"It's common to die," says a relief worker at Golweyn camp, a fly-infested refuge for almost 4,000 people that is operated by the French aid organization Médecins sans Frontières (Doctors Without Borders). "Everybody is suffering. This is something unimaginable."
United Nations estimates in early September said that 5,000 people are dying each day in Somalia. Everywhere people are on the move, walking desolate roads from one place to another seeking food.
Many flock into Mogadishu, Somalia's capital and its largest city. Not long ago the city of 700,000 people was a somewhat shabby but charming Italian colonial capital on the sunny shore of the Indian Ocean. Now it is a ruin, buildings pocked by gunfire, shade trees shot to stumps for target practice. Swelled by some 300,000 displaced people, it has become a death camp.
Violent anarchy rules in Mogadishu, as throughout the country. Since January of 1991, when rebel groups drove former President Siad Barre out of the country, clan warlords have split the city into explosive segments. Pickup trucks cruise the streets with machine guns mounted on their beds, looking for food or a fight. Some trucks sport antiaircraft cannons. Half the male population over the age of 14 carry guns. The snap and pop of gunfire fills the air day and night.
When starving rural people arrive in Mogadishu hoping for food, they find street stalls selling rice, corn, millet, fruit, and canned goods at prices they cannot possibly afford. Between these are stalls selling guns, rockets, and ammunition sent to Somalia by superpowers during the Cold War. Around the food and gun stalls, other starving people are crumpled in the dust.
It took time for relief workers from the Western world to venture into Somalia. The International Committee of the Red Cross has been vigorously involved. World Concern, Save the Children, and CARE have been there for some time. World Vision is working with the first two as a partner and is operating its own projects as well, pumping $7 million in funds into the country. Catholic Relief Services in August announced $4 million in funds.
Working conditions are miserable, the job is exhausting, and the living murderous. Workers who have spent any time at all there look weary, nervous, close to burnout. Some of their companions have been killed, one shot just recently when he refused to give his car battery to someone who demanded it.
Mogadishu's port is one of the more explosive locales in the deadly city. Some 900 gunmen from three rival clans have been in control of the dockyards. An average of five people are killed there by gunfire daily, and scarcely a relief ship docks without being looted.
Recently two relief workers parleyed for ten days to have eight truckloads of rice released from the area to feed starving people. Shortly before dark on the final night, they and their trucks were forced into the streets where six bandit vehicles bristling with guns were waiting to loot the precious cargo. That was not a rare incident, nor the greatest one of its kind. Last January a vast mob plundered a dockside warehouse of 7,000 tons of food in ten hours, nearly destroying the storage building in the process.
World Vision is getting around the port problem by getting around the port itself. Its team is setting up emergency nutrition centers around the starved town of Baidoa, some 250 kilometers northwest of Mogadishu. Yet no place is entirely secure. Recognizing that, air crews try to dump their loads and get off the ground within 15 minutes. Aid agencies take it from there.
Often in Somalia the starving are fed under armed guard so that those who hold the country hostage will not come and steal the food on its way to the mouths of the needy. As still more food comes in, however, it will become a less valuable commodity, and thus less of a lure for the people with guns.
By Bruce Brander.
Starvation Will Africa Be Fed?
Twenty-five percent of all Somalian children under 5 have died recently due to starvation, and 4.5 million out of 6 million people there are seriously in need of food. A third of those, including half the country's remaining children, will die of starvation unless help reaches them quickly.
"The current situation in Somalia is horrifying," said Philip Johnston, president of CARE, at a mid-September news conference in Washington, D.C., sponsored by Bread for the World. "I saw children whose thighs and legs were no bigger in circumference than my wrist. Their bodies had no muscle mass, only bone and skin covering it."
Yet, until recently, international assistance for the ruined land was given with some hesitance. And relief officials cautioned at the news conference that unless aid begins pouring into neighboring Mozambique, that country will experience mass deaths rivaling Somalia's. Strangely, as of September, contributions raised from the general public (including evangelical donors) for this crisis have equaled only 3 percent of what was raised for Africa in the 1984–85 famine, according to Tom Getman, chair of the InterAction Disaster Response Committee and director of government relations for World Vision.
Many have said the United Nations moved too slowly in sending food (and accompanying military forces) to Somalia.
When workers at Grand Rapids, Michigan—based International Aid learned that babies were starving in war-ravaged Croatia, they placed a call to Gerber Products. The baby-food giant in nearby Fremont responded with enough strained peas and pureed peaches to fill a huge shipping container. And as the war in what was formerly known as Yugoslavia rages on, many Christian relief agencies are teaming up with corporate America to assist the innocent victims.
International Aid has specialized in finding surplus and used medical supplies that can be "recycled" as relief to disaster areas. Agency spokesperson Joel Samy says resources are being stretched. "You have to remember that in the midst of our efforts to send aid to Croatia and Bosnia, we have had two hurricanes hit cities in our own nation. That and our continuing work in other areas, such as Somalia, has put a lot of pressure on us. But so far, individuals and companies are giving above and beyond their normal levels." Pharmaceutical companies have also been tapped by relief organizations to donate medicine to the region. MAP International has received donated medicine and supplies from many North American drug manufacturers, including Novapharm, Abbott, Kendall Healthcare, Zenith Laboratories, Bristol-Myers Squibb, and Marion-Merrelldow.
"Without their help, we would most likely not be able to send our current volume of much-needed medicines to people in need," MAP spokesperson Mark Mosley says. MAP recently shipped 40 tons of a nutritional drink that physicians in Croatia have requested. "Malnutrition is a big problem in this region," Mosley says. MAP has shipped more than $11 million in food, medicine, and medical supplies to the former Yugoslavian states.
Samaritan's Purse founder and president Franklin Graham says his organization has also been working with corporate donors. "We have received thousands of dollars' worth of medicine from many of the nation's pharmaceutical companies." Food and medicine continue to be the greatest need in the region where more than 2.5 million have been left homeless. Graham says common antibiotics are scarce, placing a further burden on doctors who must work in antiquated hospitals.
Other Christian relief agencies who have sent material to the region include the Baptist World Alliance, Church World Service, Lutheran World Relief, World Relief, and World Vision.
Karen Scriven, spokesperson for InterAction, an agency monitoring aid to the area, says a United Nations and U.S. State Department agreement prohibits U.S. relief agencies from establishing offices in the region. "Lots of groups have sent teams in to assess the need, and we know that aid from these groups is getting to people in need."
All aid to the region is distributed by one of four groups: Muslim, Croatian, Bosnian, or Serbian. But the fighting continues to thwart distribution efforts. "Medicine depots are being shelled," reports Larry Glass, director of relief for MAP International, adding that churches, schools, and hospitals are also targeted for bombing, and that children have been victimized by toy bombs. "This war does not adhere to Geneva conventions," Glass says.
While food and medicine continue to be in short supply, InterAction's Scriven says there is an immediate need for emergency shelter. "With winter coming and 10,000 people being left homeless each day, the region is facing a monumental housing crisis. It will be a very difficult winter for the people of Bosnia and Croatia."
By Lyn Cryderman.
Even Peruvian Christians who on principle oppose capital punishment are finding themselves compelled to make an exception in the case of Abimael Guzman. The revolutionary mastermind of the Maoist Shining Path guerrilla movement, Guzman has for the past 12 years coordinated a relentless and oftentimes seemingly aimless campaign of violence and murder that created an oppressive climate of fear throughout the nation of 21 million. On September 13, after years of eluding authorities, he was captured. "He has been humanized," says Tito Paredes, a leading Peruvian evangelical.
But some are debating whether his capture will mean better or worse days for evangelicals—or whether there will be any change at all.
Just eight days prior to Guzman's capture on September 5, Shining Path was blamed in most news reports for the killing of Bible translator and Quechua church leader Rómulo Sauñe, his brother, two nephews, and seven others. Earlier this year, Sauñe received World Evangelical Fellowship's first-ever religious freedom award.
Shining Path, whose support is estimated at between 5,000 and 15,000, never even ostensibly associated the church with its cause. In the early years, guerrillas tended to stay away from church leaders. That changed in recent years (CT, Nov. 11, 1991, p. 58). In 1990, for example, a 70-year-old Catholic nun was shot to death after pleading for the lives of fellow villagers. And in May of last year, two World Vision workers were killed; most observers blamed Shining Path (CT, June 24, 1991, p. 56).
In all, over 400 pastors and church leaders have died at the hands of the communist guerrillas, Paredes estimates. Much of the violence has taken place in rural areas. There, the church has influence and represents a challenge to the revolutionary cause.
While there has been rejoicing over the capture of Guzman, it remains uncertain whether it will mean a decline in violence. Miguel Palomino, a Peruvian citizen now living in the United States, told CHRISTIANITY TODAY, "Some journalists are saying that the next three to six months will be difficult, because Shining Path will try to show the world they are still alive."
Some evangelicals in Peru, including Caleb Meza, director of the National Evangelical Council of Peru, have also expressed concern about the political benefits that the government is reaping as a result of capturing Guzman. President Alberto Fujimori enjoyed substantial support from the believing community when he was elected in 1990, said Meza. But Fujimori in April dissolved his Congress and suspended the country's constitution, and many of his government's actions have been condemned by the Evangelical Council of Peru as immoral (CT, May 18, 1992, p. 56).
Meza noted, "Evangelical people are frustrated with Fujimori. We are concerned about trends toward dictatorship," but Guzman's capture has increased the government's popularity.
By Randy Frame.
Have something to add about this? See something we missed? Share your feedback here.
Our digital archives are a work in progress. Let us know if corrections need to be made.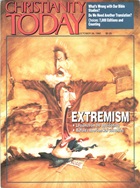 This article is from the October 26 1992 issue.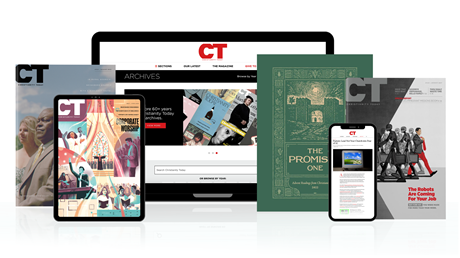 Annual & Monthly subscriptions available.
Print & Digital Issues of CT magazine
Complete access to every article on ChristianityToday.com
Unlimited access to 65+ years of CT's online archives
Member-only special issues
Subscribe
Give Them Some Relief
Give Them Some Relief