Across the country, citizens will vote on the future of American homosexuality.
Tension runs high in the sanctuary of Calvary United Methodist Church in Colorado Springs, Colorado, as a four-member panel debates homosexual rights.
The moderator for what was promoted as "a city-wide community dialogue" has asked audience members to refrain from applause or other interruptions. Even so, the sanctuary resounds with derisive laughter, hisses, and invective.
This group of Coloradans—including uncloseted homosexuals and conservative evangelicals—has gathered to debate Amendment 2, a statewide proposal to repeal city ordinances in Aspen, Boulder, and Denver that grant civil-rights protection to homosexuals.
The debate rages not only in Colorado Springs, with its plethora of evangelical ministries and conservative voters, but throughout the nation. Most local ordinances or statewide constitutional amendments will be decided during elections on November 3 or soon afterward.
Proposals regarding homosexuality face votes in a number of cities and states:
• In Oregon, voters on November 3 will determine the future of Ballot Measure 9, which, if passed, would ensure that Oregon law recognizes "homosexuality, pedophilia, sadism, and masochism as abnormal, wrong, unnatural, and perverse." Measure 9 was proposed by the Oregon Citizens Alliance (OCA), a group composed largely of religious activists. OCA has already successfully proposed a similar city-level measure in Springfield, Oregon.
The measure is being opposed by Oregon's evangelical senator, Mark Hatfield, who says the legislation would violate the principles of separation of church and state and of political-religious pluralism. "Spiritual values and morals spring out of the hearts and minds of citizens, not through attempts to legislate them or impose them as part of our Constitution," Hatfield said in a written statement.
• In Cincinnati, Ohio, the city council is considering a proposal to ban discrimination against homosexuals. More than 700 activists attended a public hearing on the measure on July 29. Activists are pressuring the city council to vote on the measure before the general election in November.
• In Portland, Maine, a conservative activist group called Concerned Portland Citizens is working to repeal a city ordinance that bars gay discrimination in housing, employment, and credit. Residents of Portland will vote on that referendum November 3.
• And in August, the Louisville, Kentucky, Board of Aldermen rejected a "fairness amendment," which would have extended discrimination protection to homosexuals in employment, housing, and accommodations.
Ordinances are being proposed by people of faith convinced homosexuality is a behaviour.
—Gay-rights leader Martin Hiraga
The Gay Debate
Conservative and liberal activists disagree on how voters should respond to the varying proposals and on what the proposals actually mean.
Many conservatives see the measures as a societal vote on the acceptability of homosexual practice: Is sexual orientation, specifically homosexuality, entitled to the same civil-rights protection as gender, race, or religious belief?
Many liberals, on the other hand, say the antidiscrimination measures simply prohibit discrimination and bigotry; the debate is strictly about civil rights, they assert, not homosexuality.
The political debate renews the age-old debate of whether homosexuality is a chosen behavior, a genetic orientation that involves no choice, or some mixture of orientation and choice.
Martin Hiraga, a civil-rights organizer with the National Gay and Lesbian Task Force in Washington, D.C., champions the orientation view. "Many people are born lesbian and gay, and choose to be honest and integral by choosing relationships and families true to their orientation," Hiraga said. "The antigay ordinances are being proposed by people of faith who are strongly convinced that homosexuality is solely a behavior. If homosexuality were solely a behavior, I might agree with them."
Lon Mabon, founder and director of the Oregon Citizens Alliance, said Measure 9 is "without question" a referendum on homosexuality itself. "That's what we're discussing: Are these behaviors normal?" said Mabon.
"These laws themselves are a reaction to a tremendous offensive by homosexuals and feminists," said Robert H. Knight of the Family Research Council, the Washington D.C.—based affiliate of Focus on the Family. "Conservatives are starving for some victories to show that gay rights … are based on faulty research and faulty assumptions."
Activists also debate whether gay-rights measures would grant special rights to homosexuals, or merely grant them the same protections already granted to other citizens.
"All we want is a level playing field—we want no more, no less," Hiraga said. But Mabon believes homosexuals want special rights: "If they don't lead with their sexuality, they have every protection that you and I have."
"We're not talking about tolerance anymore—we're talking about acceptance," said Phil Burgess of Citizens for Community Values in Cincinnati. "I see it as them forcing their values on us."
Knight agrees and cites how gay activists recently pressured corporations to withhold funds from the Boy Scouts because the organization prohibits homosexuals from being scout leaders. "They revealed their hand when they went after the Boy Scouts," Knight said. "Ask the Boy Scouts if tolerance is really the goal here."
Some conservatives, including Knight, believe the gay-rights movement is fueled by hostility toward Christian morality. But Hiraga puts a kinder face on gay activism. "We value religious belief, because it formed the lives of many lesbians and gay men," he said. Nevertheless, conservatives like OCA's Mabon disagree. "There is a definite spirit of sacrilege and hatred of authentic Christianity" in the gay-rights movements.
By Doug LeBlanc.
Have something to add about this? See something we missed? Share your feedback here.
Our digital archives are a work in progress. Let us know if corrections need to be made.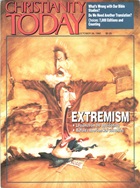 This article is from the October 26 1992 issue.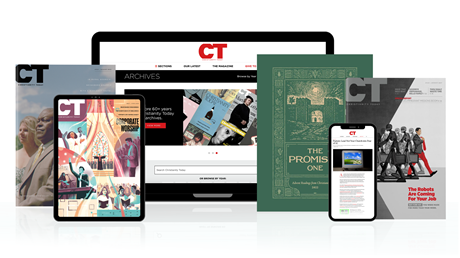 Subscribe to Christianity Today and get access to this article plus 65+ years of archives.
Home delivery of CT magazine
Complete access to articles on ChristianityToday.com
Over 120 years of magazine archives plus full access to all of CT's online archives
Subscribe Now
Roundup: The Year of the Homosexual Vote
Roundup: The Year of the Homosexual Vote