As the United Nations withdrew the last of its troops from Somalia by December 31, Christian relief-and-development agencies on the scene were hoping for the best while preparing for the worst. With security deteriorating and signs of anarchy spreading across the poor nation of 7.2 million on the Horn of Africa, they are moving Western personnel to safety while trying to keep humanitarian efforts—and Somali people—alive as best they can.
"Security is not very good," says Ted Yamamori, president of Scottsdale, Arizona-based Food for the Hungry, which sent $1.5 million worth of food and medicine to the country in 1993. "The situation appears to be going back to the way it was before the un forces went in a couple of years ago."
Somalia's dictator, Mohammed Siyad Barre, was forced into exile three years ago after 21 years in power. Starvation and mayhem spread as various warlords battled for control with weapons doled out during the Cold War by the United States and the Soviet Union. Finally, in December 1992, George Bush sent in U.S. troops to bring order and protect relief efforts. But after 18 U.S. Army Rangers were killed, President Clinton pulled out all U.S. forces by last March.
Although the now-departed un troops remained, security during 1994 was spotty. In February, a bomb in Baidoa seriously injured health worker Marco Meneses of World Vision, and what was believed to be a recoilless rifle blasted a nine-foot hole in the wall of World Concern's compound in Mogadishu. Christian and secular agencies have faced looting, kidnapping, and other forms of intimidation and violence.
Relief agencies wary: Most groups, such as Food for the Hungry, have pulled their Western staff out of harm's way and are waiting to see what happens before deciding what forms future ministry will take.
World Vision International, based in Monrovia, California, supports an immunization program, provides training and medicines to health centers, and teaches farmers how to increase their yields.
"From a health and nutrition standpoint, people are actually in pretty good condition," says Dick Venegoni, the agency's relief operations director. "They've stabilized, and I would hate to see it fall back. We really hope we can stay, but it's out of our control."
Howard Berry of Seattle-based World Concern says the agency plans to stay but is assessing whether it can keep expatriates in the country, as well as how it can help Somali staff still there. World Concern distributes food and runs health clinics in Mogadishu and Kismayu. The agency has had to suspend its refugee relief operations in Jillib.
"With the UN being pulled out, the warlords are going to have free rein, and that's what they've been waiting for, and that's what they've been wanting," Berry says. Christian agencies face additional danger from Islamic groups in the country, which is 99 percent Muslim.
"We know there is a hit list on Western nongovernmental organizations, and World Concern is one of them," Berry says. "And then there's a list of perceived Christian Somalis."
The threat to Somalia's small but growing Christian church, which has more than tripled in recent years to 1,500 people, is not hypothetical. In March, Somali Christian evangelist Liban Ibrahim Hassan was shot dead, apparently by Muslim militants. Two other Muslim Christian converts were murdered in August.
Conditions outside Mogadishu vary widely by region. Near Baidoa, inland from Mogadishu, community elders and religious leaders are working closely with Western relief agencies. Beverly Irwin, World Vision director for Somalia, said the agency's operation in Baidoa will "make every effort to stay as long as conditions are secure."
In the north, fighting has increased. Somalia News Update, an independent news service, reports that Hargeysa, the capital of the breakaway Somaliland Republic, recently has been under heavy artillery assault by rebel forces.
Mohamed Sahnoun, who in 1992 served as the head of United Nations Operation in Somalia, sees some limited capacity for peacemaking among Somali clan leaders. Speaking to CHRISTIANITY TODAYin Washington, D.C., Sahnoun said, "There are leaders who can play a role [in peacemaking]. Together, [they] can work as a collective leadership."
Sahnoun, who views the un bureaucracy as part of the problem in Somalia, added, "The world now is so small that every country is our neighbor. If we don't help countries like Somalia and Haiti, [violence] is bound to spread."
Our digital archives are a work in progress. Let us know if corrections need to be made.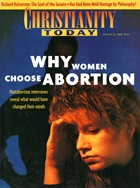 This article is from the January 9 1995 issue.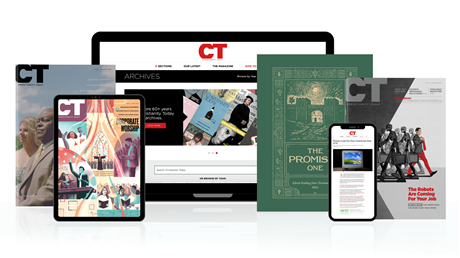 Find hope and historical insight. For a limited time, explore 60+ years of CT archives for free!
Daily devotions from Timothy Dalrymple during this pandemic.
Hundreds of theology and spiritual formation classics from Philip Yancey, Elisabeth Elliot, John Stott, and more.
Home delivery of new issues in print with access to all past issues online.
Join now and get print issues access to archive PDFs.
Warlords Await UN Withdrawal in Somalia
Warlords Await UN Withdrawal in Somalia