The future looks dimmer for religious freedom in Russia after elections in December tripled the number of Communists in the country's Duma, the lower house of Parliament.
Yet, many Christian leaders believe nothing definitive will occur to restrict religious liberties until after June's presidential election. Communists captured 22 percent of the vote in the December election, twice as much as any other party. Despite democratic reforms of the past six years, the resurgent Communists, radical nationalists, and other factions may roll back the tide of reform, perhaps jeopardizing constitutional protection of free expression of religious faith.
THE NEXT ATTACK? Gleb Yakunin, former deputy of the Duma and long-time defender of religious liberties in Russia, believes that those who would limit freedom of religion may seize their opportunity to change the law as early as this month. Yakunin believes that foreign missionaries may be forced to curtail their activity within the next two years. The next attack, he predicts, will come against Protestants and Catholics who disagree with powerful Orthodox Patriarch Alexi II. More than half of Russia's 150 million people are reported to be Orthodox. In 1993 the Orthodox church defrocked Yakunin after he led a Parliament fight against restrictions on minority churches and foreign missionaries (CT, Dec. 13, 1993, p. 54).
Yakunin lost a position in the new Duma after he failed to gather enough signatures to secure a place on the ballot. Last September, he formed a public watchdog organization to monitor freedom-of-conscience violations.
Yakunin and a handful of others waged an intense campaign to amend the current law on freedom of religion, seeking passage of a compromise draft in the final days of the previous Duma. His efforts were halted when Patriarch Alexi II sent an open letter to former Duma Speaker Ivan Rybkin strongly urging him not to adopt the law before the next Duma convened.
These last-minute efforts represented an about-face for both Yakunin and Alexi II. Yakunin, who helped draft the 1990 religion law that is now part of the constitution, previously stood staunchly against any changes. Alexi II has lobbied aggressively since 1993 to change the law and make it more favorable to the Orthodox church.
Yakunin switched positions in the end, fearing that the new Parliament would be dominated by Communists, nationalists, and forces partial to Alexi II. The patriarch claimed that the compromise proposal presented in the final days of the previous Duma failed properly to seek comments from representatives of religious confessions. According to spokesperson Vsevoloe Chaplin, the Orthodox church wants clearer regulations on all religious groups.
Alexi II has long maintained that all foreign religious groups should be legally registered and invited by indigenous churches. "It is normal that religious organizations from abroad be invited by a church that already exists in the country," he says.
CHRISTIAN VOICE SILENCED: The struggle to guarantee long-lasting religious liberty was given a sharp setback with the recent death of Vitali Viktorovich Savitsky, president of the Christian Democratic Union (CDU).
A suspicious car accident claimed Savitsky's life on December 14, three days before voting began in which he was expected to be re-elected to the Duma. As chair of the Duma's Committee on Public and Religious Organizations, Savitsky, who was Russian Orthodox, had lobbied for a law protecting all faiths. He had been able to fend off attempts to change the law to favor the dominant Russian Orthodox church. Colleagues believe he was murdered.
With Savitsky dead and Yakunin ineligible, no influential defender of religious freedom was elected to the new Duma. The CDU, the only Christian electoral bloc in Russia, ran a field of 104 candidates throughout Russia but failed to win any seats. Both Savitsky and Yakunin had been cdu members.
The December election was the first national political campaign for the relatively unknown CDU, which won 1 percent of the total vote. The "spiritual reorganization of society" is the main plank of the CDU platform, according to interim president Alexander Epin. "The spiritual basis of society should be changed before starting any political, economic, and social reform," Epin says.
The CDU is not affiliated with any denomination, but it seeks to promote cooperation among different groups and equal rights for all confessions.
Yet the CDU has a reputation for being politically splintered, and thus ineffective. Mark Elliott, director of the Institute for East-West Studies at Wheaton College, told CT, "I would be surprised if they [CDU] became an influence, because they have been so divided from the outset."
Meanwhile, outreach and missions work continues. Peter Deyneka, president of Russian Ministries, a U.S.-based ministry organization, says, "Currently, religious freedom remains undiminished and the doors for ministry wide open."
In mid-1995, Peter Sautov, a Baptist pastor near Moscow, released an open letter to Christian ministry leaders from the West. He warned them, saying that among Russian Christians "there is no unity." He said, "The people are losing interest in spiritual matters. At the same time, national and religious hatred is building up." He believes incoming missionaries should be prepared to make a minimum five-year commitment.
Our digital archives are a work in progress. Let us know if corrections need to be made.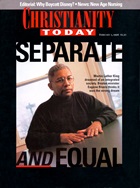 This article is from the February 5 1996 issue.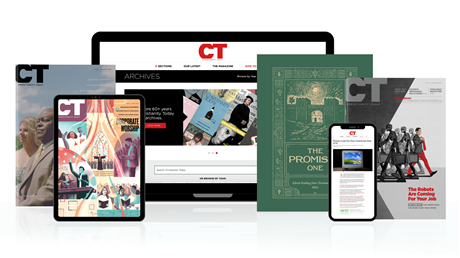 Find hope and historical insight. For a limited time, explore 60+ years of CT archives for free!
Daily devotions from Timothy Dalrymple during this pandemic.
Hundreds of theology and spiritual formation classics from Philip Yancey, Elisabeth Elliot, John Stott, and more.
Home delivery of new issues in print with access to all past issues online.
Join now and get print issues access to archive PDFs.
Christians Fear Return of Restrictions on Religion in Russia
Christians Fear Return of Restrictions on Religion in Russia