Contrary to the view that large cities in America are spiritual wastelands, recent research on the country's Protestant congregations reveals that about half of the 40 fastest-growing ones are in major cities.
The more familiar facts, however, point to the slow decline and death of many historic urban congregations. The problems of older center-city congregations have overwhelmed their resources and abilities. For many of these churches, there have been dramatic changes in their neighborhood's ethnic mix and a decline in theological distinctivenes. Some of these churches have become community-unfriendly, commuter congregations with an out-of-touch membership.
THE NEW URBAN FRONTIER
One critical choice confronting urban congregations has been answering the question: Stay or relocate? And the good news for city dwellers is that more churches are suppressing their instinct to flee, seeing themselves called to minister in "the new urban frontier."
Yet urban churches cannot do the job alone. Three groups of ministry partners--suburban churches, parachurch organizations, and denominational agencies--should come alongside the inner-city church. In Atlanta, Chicago, Boston, Los Angeles, and other cities, urban churches are partnering with these other organizations to create community-friendly congregations. In addition, church members are in some cases relocating and rehabbing inner-city neighborhoods, thereby grasping the possibilities for renewed urban communities.
Inner-city churches and ministries need more people like Bob Lupton of Atlanta's Summerhill neighborhood. His vision for "re-neighboring" a poverty-stricken area of Atlanta has spawned new ministries and housing, and revitalized church outreach. Although all Christians have a clear imperative to love their neighbors, few are willing to make the costly sacrifice of uprooting their own families and relocating to a city neighborhood as the Luptons have done. Yet, those who do undertake this ministry deserve stronger encouragement and support from other believers.
INTERNAL RENAISSANCE
What will center-city churches need to do to reverse decline and begin to grow?
Recently, a group of church leaders and church-growth experts gathered in inner-city Aurora, Illinois, to develop new ideas for growing their center-city congregations. To their credit, they affirmed the necessity of a center-city congregation embracing an orthodox Christian identity, fully integrating evangelism and social concern, and setting its focus outward toward the lost.
Beyond the need for new coalitions and community redevelopment lies a bigger and perhaps more difficult challenge: Urban church leaders must realize the opportunity to stimulate an internal spiritual renaissance within their own walls. Attitudes and perspectives need a thorough transformation.
Those inner-city congregations that are flourishing in the 1990s have shown a willingness to adjust to contemporary realities. Church leaders in some cases are moving away from growth-inhibiting dependencies toward growth-stimulating interdependence. Growing center-city churches examine their corporate relationships to be certain they are not inappropriately dependent on denominational bureaucracy, endowment funds, or their own clergy. Through the Vision Chicago inner-city effort, church leaders are dismantling urban-suburban barriers and partnering in ministry across denominational lines, thereby building community interdependence.
For some, loyalties to self-limiting, cultural traditions impair their growth. When churches refocus on the core Christian traditions, the transforming power of the gospel becomes unfettered. But, as church-growth expert Lyle Schaller points out in his book "Center City Churches," unless churches transcend many of their European cultural traditions, they will remain unresponsive to change.
For others, the meaning of church membership is the problem. Growing churches shift from "membership service" to "members in service." If a church's budget and energy are wrapped up primarily in meeting the needs of its members, it often will become an unfriendly environment to the unchurched.
People drive the process of change. When individuals assume responsibility through personal sacrifice in order to turn promising ideas into action, then a congregation will be transformed.
Congregations that prosper spiritually tend to minister to the unmet needs of nonbelievers--not always an easy task. Recently at the "Church Breaking Out" conference in Lexington, Kentucky, one Christian leader who ministers in low-income housing projects commented, "Love is a powerful tool. [But] people are suspicious. They say things like: 'You people come in here to make your spiritual quota and then you leave us.' "
The worldwide movement of people into urban areas is not slowing. Nearly 49 percent of the world's population today lives in cities, compared to 9 percent in 1900. This density of humanity requires the highest level of concentrated and persistent effort by churches and a determined Christian leadership.
Have something to add about this? See something we missed? Share your feedback here.
Our digital archives are a work in progress. Let us know if corrections need to be made.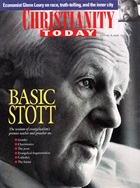 This article is from the January 8 1996 issue.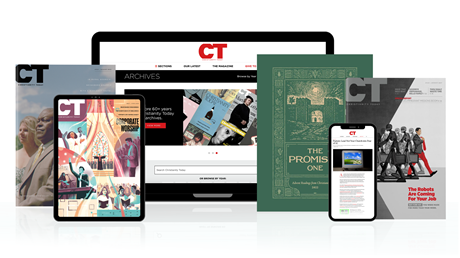 Subscribe to Christianity Today and get access to this article plus 65+ years of archives.
Home delivery of CT magazine
Complete access to articles on ChristianityToday.com
Over 120 years of magazine archives plus full access to all of CT's online archives
Subscribe Now
EDITORIAL: Re-Neighboring Our Cities
EDITORIAL: Re-Neighboring Our Cities