In his book for pastors, "The Living Reminder," Henri Nouwen coins a remarkable and daring phrase: "the ministry of absence." Ministers do a disservice, he says, if they witness only to God's presence and do not prepare others to experience the times when God seems absent.
"It is for your good that I am going away," Jesus told the Twelve at the Last Supper, surely confounding the already dazed disciples. How could it be good for the visible presence of God in flesh to depart from them? Jesus answered their blank stares with a promise: "Unless I go away, the Counselor will not come to you; but if I go, I will send him to you."
In other words, God's presence on earth was changing form: from the flesh-and-blood body of a Palestinian Jew to a Spirit, who would prove to be more intimate indeed, but also more subtle and easier to ignore. Commands in the Epistles--"Quench not the Spirit"; "Grieve not the Holy Spirit" (KJV)--hint at the profound change.
I marvel at a God who puts himself at our mercy, as it were, allowing himself to be quenched and grieved--and even forgotten. For this reason, we need the ministry of absence.
Nouwen's phrase struck me with some force because, frankly, I struggle with the problem of "forgetting God." Was it Yogi Berra who claimed to experience amnesia and deja vu simultaneously? When it comes to God, I too forget the familiar all over again. For example, wrenched from my normal routine on a trip somewhere, it will suddenly occur to me that, except for a cursory blessing before meals, I have not given God a single thought all day. Forget the essence of the universe and the central focus of my life? Yes, I do.
Apparently I am not alone. In the Book of Deuteronomy, Moses pleads with the Israelites not to forget the God who brought them out of Egypt and made a covenant with them. Yet the prophets repeat the sad refrain that Israel often ignored Moses' advice.
How can we avoid the amnesia of the Israelites? I have received much help on this issue from Brother Lawrence of the Resurrection, a cook and sandalmaker in a seventeenth-century monastery in Paris, who wrote the devotional classic "The Practice of the Presence of God." He suggests practical ways to "offer God your heart from time to time in the course of the day, amid your labours, at any time you can."
Brother Lawrence counsels, "A small lifting of the heart suffices, a small remembrance of God, a movement of the heart's worship, though in haste and with sword in hand." Evidently he practiced what he preached. In a eulogy, his Abbe wrote that "the good Brother found God everywhere, as much while he was repairing shoes as while he was praying with the Community. . . . He knew that, the more the task was against his natural inclinations, the greater was his love in offering it to God."
That last comment affected my wife deeply. She read the book while working with senior citizens in downtown Chicago, and sometimes her job called for tasks that would go against anyone's natural inclinations. As she cleaned up after an incontinent senior, or scrubbed an apartment after a messy death, she often reminded herself of Brother Lawrence's formula. With some effort, even cleaning a toilet can be presented as an offering to God.
Over the years, I too have tried various techniques to "remember" God. It is hard to improve on the evangelical custom of daily devotions, yet even these can become routine and lifeless. Occasionally I drink coffee as I pray, for it seems somehow more natural to converse with an invisible God in the same style in which I converse with my friends, who are visible. Or I take a walk. The natural surroundings give me much reason for praise: spring coaxing extravagant life from dead twigs, or winter coating muddy roads with a glistening mantle of white. Also, as I pass neighbors' houses, their needs come urgently to mind.
I am almost ashamed to admit it, but for a while I even set my alarm watch to chime at the top of each hour. I would pause, reflect on the hour that had just passed, and strive to practice the presence of God during the next hour. Gradually, over time, remembering God became something of a habit.
Still, again and again I find the old amnesia creeping back, often accompanied by a haunting sense of God's absence. For one whole year, my prayers seemed to go nowhere; I never had the sense that God was listening. No minister had prepared me for this ordeal.
In desperation I bought a "Book of Hours" used in high-church liturgy, and for that year I simply read the prayers and Bible passages, offering them to God as my prayers since I had no words of my own. I now look back on that time of absence as an important growth period, for in some ways I had pursued God more earnestly than ever.
Emanuel Cardinal Suhard of Paris said that saints try "to live in such a way that one's life would not make sense if God did not exist." That is a goal toward which I am still striving.
Have something to add about this? See something we missed? Share your feedback here.
Philip Yancey
Philip Yancey is editor at large of Christianity Today and cochair of the editorial board for Books and Culture. Yancey's most recent book is What Good Is God?: In Search of a Faith That Matters. His other books include Prayer (2006), Rumors of Another World (2003), Reaching for the Invisible God (2000), The Bible Jesus Read (1999), What's So Amazing About Grace? (1998), The Jesus I Never Knew (1995), Where is God When It Hurts (1990), and many others. His Christianity Today column ran from 1985 to 2009.
Previous Philip Yancey Columns:
Our digital archives are a work in progress. Let us know if corrections need to be made.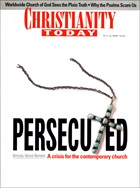 This article is from the July 15 1996 issue.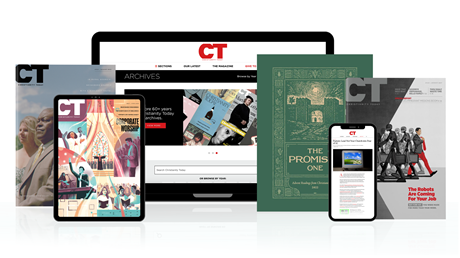 Annual & Monthly subscriptions available.
Print & Digital Issues of CT magazine
Complete access to every article on ChristianityToday.com
Unlimited access to 65+ years of CT's online archives
Member-only special issues
Subscribe
YANCEY: Confessions of a Spiritual Amnesiac
YANCEY: Confessions of a Spiritual Amnesiac