Signs from the annual gathering of National Religious Broadcasters (NRB) last month indicate the organization has initiated fresh efforts to include more minorities in its leadership and programs.
The racial reconciliation theme has been sounded repeatedly in recent months. Last year, the National Association of Evangelicals began discussing the possibility of closer relations with the interdenominational National Black Evangelical Association (CT, Feb. 6, 1995, p. 48). The nation's leading black and white Pentecostal groups used a foot-washing ceremony to close years of racial separation (CT, Dec. 12, 1994, p. 58). And the Southern Baptist Convention apologized for condoning racism (CT, Aug. 14, 1995, p. 53).
While white NRB leaders have not issued admissions of guilt or proceeded with symbolic repentance, they are subtly working toward greater inclusivity.
A group of black performers, Charles Johnson and the Revivers, provided the music at the beginning of last month's annual convention in Indianapolis. Myles Munroe, the black president of Bahamas Faith Ministries International, opened as convention speaker. Other blacks participating in the event included U.S. Rep.
J. C. Watts and singer Larnelle Harris. Tony Evans's "The Urban Alternative" won the television program of the year award.
"We do feel very strongly that there should be reconciliation," NRB chair Robert Straton told CHRISTIANITY TODAY. "In our selection of speakers and musicians we want to appeal to all people. We want to show that we are in unity."
Still, NRB institutional divisions remain. The Black National Religious Broadcasters (BNRB) and Hispanic National Broadcasters hold separate functions during the NRB convention; there are no talks of melding the three groups.
The NRB is improving in its efforts to reach out to minorities, according to William H. Thompson, chair of the 22-year-old BNRB. "We still have a class system with divisions among blacks, Hispanics, women," Thompson told CT. "When the doors open up, the more qualified need to be able to move right in. Compassion--willingness to correct circumstances--is beginning to happen by the power of the Holy Spirit."
During his Sunday morning sermon, white evangelist Carl Richardson called Thompson to stand with his back to his, and said the harvest of souls cannot be divided along white, black, or yellow lines. "We work together shoulder to shoulder," Richardson said. "We need each other."
AN UNFINISHED TASK: Many African Americans believe more needs to be done. Renae Cooksey, a Modesto, California, account executive for TV stations, wonders why relatively few minorities attend the convention. "I don't know if they are not working in Christian companies or they just don't get to come."
Christopher Crocco, a white pastor and broadcaster in Utica, New York, says blacks need to see heartfelt action, not just lip service. He criticizes the NRB for not promoting the Sunday afternoon BNRB concert beyond a program listing. "When you only see African Americans showing up to an event, something is wrong." Crocco's wife, Clara, is black.
"A lot of evangelicals are talking about reconciliation because it's politically right," Crocco says. "They need to do it because it's morally right."
NRB president E. Brandt Gustavson acknowledges that top-down efforts only go so far in affecting attitudes. "The constituency is going to go to whatever appeals to them."
Gustavson says synergy between white and Hispanic broadcasters is hampered by language barriers. Alberto Mottesi, an Argentine evangelist whose headquarters are in California, spoke in Spanish translated into English at an international luncheon. Yet, Spanish alone was spoken at the Hispanic banquet.
Seven blacks and two Hispanics are on the 90-member NRB board. They include Evans, Thompson, Mottesi, and Detroit broadcaster Glenn Plummer.
Our digital archives are a work in progress. Let us know if corrections need to be made.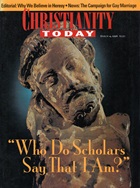 This article is from the March 4 1996 issue.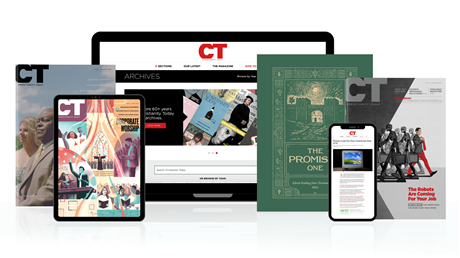 Find hope and historical insight. For a limited time, explore 60+ years of CT archives for free!
Daily devotions from Timothy Dalrymple during this pandemic.
Hundreds of theology and spiritual formation classics from Philip Yancey, Elisabeth Elliot, John Stott, and more.
Home delivery of new issues in print with access to all past issues online.
Join now and get print issues access to archive PDFs.
Racial Reconciliation Steps Proceed Slowly for NRB
Racial Reconciliation Steps Proceed Slowly for NRB