The Republican Congress and the Democratic White House found a rare patch of political common ground on the cusp of the November election with enactment of the Defense of Marriage Act.
President Clinton signed the Defense of Marriage Act (DOMA), the first federal law to define marriage officially as a "union between one man and one woman." The legislation comes as the issue of same-sex marriage continues to be debated in many sectors of society, from the church to the corporate world.
Under DOMA, a bill actively pushed by a coalition of pro-family groups led by the Family Research Council (FRC), homosexual couples would be denied spousal benefits from such federal programs as social security or Medicare. The law also holds that no state can be required to recognize the validity of a same-sex marriage that may have been sanctioned in another state.
A pending Hawaii court case had pro-DOMA forces concerned that a ruling on the island could force other states to accept homosexual unions (ct, March 4, 1996, p. 64). Under the Constitution's "full faith and credit" provision, states are required to recognize "public acts, records, and judicial proceedings" from other states.
DEFENSIVE MEASURE: DOMA moved to a legislative fast track in the waning days of the Republican-controlled congressional session. The measure passed the Senate in an 85-to-14 vote on September 10. At the same time, the Senate voted 50 to 49 against an Employment Non-Discrimination Act (ENDA) amendment introduced by Sen. Edward Kennedy (D-Mass.) that would have banned workplace discrimination against homosexuals and lesbians. DOMA passed the House on July 12 by a 342-to-67 margin.
As its title suggests, DOMA is largely a defensive measure, aimed at slowing what pro-family activists see as growing social and legal legitimacy for same-sex marriages.
On May 20, in Romer v. Evans, the U.S. Supreme Court struck down a constitutional amendment in Colorado that refused to consider homosexuals in the same classification as race- or gender-based discrimination (CT, June 17, 1996, p. 68).
Some legal scholars believe the Supreme Court's decision could have significant ramifications for proposed homosexual marriages. "With this move, the Court may have armed federal judges to tie up any legislation in a state that refused to honor homosexual marriages," says Hadley Arkes, professor of jurisprudence and American institutions at Amherst College.
Currently, no state officially recognizes same-sex marriages. However, in the landmark federal court case in Hawaii, three homosexual couples are suing the state for the right to marry.
Arkes calls DOMA "the most delicate and limited measure" that Congress could adopt on the issue of same-sex marriages. "The states that wish to honor gay marriage will suffer no restriction in this measure, but on the other hand, this provision … may supply the only ground of support for a state in refusing to credit same-sex marriage—especially if a federal court moves to strip from a state every other source of resistance."
HOMOSEXUALS AT WORK: Clinton signed DOMA into law on September 21 at 12:50 a.m.—an apparent attempt to lessen media coverage and political fallout. However, the administration continues to send conflicting signals on homosexual rights. White House officials welcomed the Romer v. Evans ruling and urged Congress to pass ENDA. After Clinton signed DOMA, a White House spokesperson called for new legislation to ensure homosexual rights in the workplace.
Had it passed, the ENDA amendment would have been the first federally mandated statute to include "sexual orientation" in national civil-rights law. Only Sen. David Pryor (D-Ark.), who often takes liberal political positions, missed the vote in order to be with his son recovering from cancer surgery.
"For the U.S. Senate to come within one vote of enshrining homosexuality along with race, sex, and ethnicity in our nation's civil-rights laws represents a disconnect from reality," says FRC President Gary Bauer.
But Thom White Wolf Fassett, general secretary of the Board of Church and Society of the United Methodist Church, takes a different view. "With the legislation's defeat by only one vote so close to a national election, Congress lost the courage to enact legislation that would relieve countless Americans from workplace discrimination," he says.
Bauer and other conservative pro-family leaders call doma a good first step in forestalling new homosexual rights advances.
"If you are a devout Christian, Jew, or Muslim, or merely someone who believes homosexuality is immoral and harmful, and the law declares homosexuality a protected status, then your personal beliefs are now outside civil law," says Robert Knight, frc director of cultural studies.
"If homosexuals achieve the power to force others to pretend that their unions are 'marriages,' then people of conscience will be told to ignore their God-given beliefs and to support what they regard as immoral and destructive," Knight says.
Although under the new law same-sex marriages will be denied federal benefits, more than 450 businesses, educational institutions, and government agencies have granted benefits to homosexual partners. Last month, International Business Machines Corporation (IBM) announced that it would extend health-care coverage and other spousal benefits to the "domestic partners" of homosexual and lesbian employees. IBM is the largest and most influential corporation to take such a step.
Last Updated: October 10, 1996
Have something to add about this? See something we missed? Share your feedback here.
Our digital archives are a work in progress. Let us know if corrections need to be made.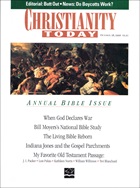 This article is from the October 28 1996 issue.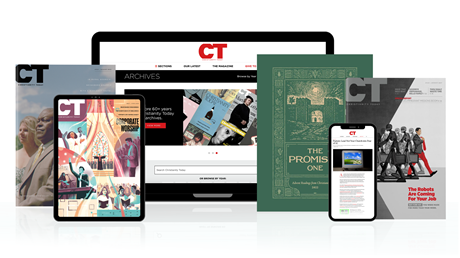 Annual & Monthly subscriptions available.
Print & Digital Issues of CT magazine
Complete access to every article on ChristianityToday.com
Unlimited access to 65+ years of CT's online archives
Member-only special issues
Subscribe
Congress: Clinton Signs Law Backing Heterosexual Marriage
Congress: Clinton Signs Law Backing Heterosexual Marriage