China continues to be a study in contrasts for religious freedom. Even as some Christian believers continue to be persecuted for practicing their faith, Beijing University last month launched the nation's first religious studies department and invited nine American evangelical academics to the opening ceremony.
In addition, college and seminary professors from Bethel, Fuller, and Calvin presented papers at religion symposiums held three days after the September 3 ceremony. And this fall the department has, for the first time, Americans as visiting professors: Melville Stewart of Bethel College, Diane Obenchain of Harvard University, and Kurt Selles of Stanford University.
Beijing University has 95 departments and 3,000 professors. Previously, religious studies had been part of the philosophy department and trained loyal cadres for the government's Religious Affairs Bureau.
"What happened here is not in isolation," said philosophy professor Stewart of Bethel College. Lauren Pfister of Hong Kong Baptist University believes the appointments of Americans to the new department is a milestone. "Beijing University is making a move that will become a prototype for China," Pfister said. "There are already plans afoot in Nanjing, Canton, and Hangchow."
Organizations that minister in the country, including Werner Burklin Ministries, also are encouraged. "China is opening more and more to religious activities," says Erik Burklin, director of operations for the ministry of his German evangelist father. Burklin, who visited China last month, notes that his father lectured at a university in Wuhan a year ago. "He shared the gospel while lecturing and never was he asked to stop or change the subject matter."
ECONOMIC ENTERPRISE: For several years, some American evangelical leaders have been raising money for the start of the department. Other funds for the new department have come from the Swiss Bahai, the Japanese Buddhist Nicheren Sokagakkai, and Taiwanese Buddhists.
Academic institutions in China are searching for ways to raise support in the face of state appropriations that have lagged far behind the economy. Most professors hold more than one job and devote little time to scholarship or teaching.
Subjects such as philosophy hold less attraction to students inclined toward money-making in the country's robust economic sector. The Department of Philosophy has experienced a precipitous decline in students and is trying to offset that and raise resources by dividing itself into more marketable forms.
CRITICS ABOUND: Some opponents, including the Public Security Bureau, have argued that such a department is tantamount to allowing the teaching of religious faith in classes. However, speaker after speaker at public discussions in September emphasized that the department is not a seminary and the courses will be about religion rather than advocacy of religion.
Several professors, including Yang Shih, argued that the Chinese bureaucracy needs to repent of its hostile and, sometimes, ignorant attitude toward religion—in particular, Christianity.
No representatives from Chinese seminaries attended the opening ceremony. "We invited the Chinese seminaries to the meeting, but they said they don't have time to come," Prof. Dun-hua Zhao said. Some leaders from the government's officially sanctioned Three Self Patriotic Movement said they were unaware of the new department's existence.
At the ceremony, some individuals suggested that the seminaries see the new department as a rival, training Communist Party cadres to manage licensed churches. Several officials from the United Front Department, the powerful party organization that represents the Central Committee in supervising the Religious Affairs Bureau, attended the meetings.
Religious Affairs Bureau Director Xiao-wen Ye, who participated in the opening ceremony, says no imminent changes in policy or personnel are anticipated in officially recognized religious structures such as the Three Self Patriotic Movement. In China, no religious organizations are legal if they are apart from the officially established religious structures.
This year the Chinese Communist Party, under the leadership of its general secretary, Jiang Ze-min, has been waging a fierce "Strike Hard" campaign against what it calls "spiritual pollution."
The campaign has resulted in the jailing of religious leaders who refuse to yield to the state's administrative control. Earlier this year, churches for expatriates in Shanghai and Kunming were ordered closed. In Beijing, passports are checked before entry is allowed at international churches.
FALLOUT TO FREEDOM: After the symposium, a senior national Communist Party leader issued a blistering attack delivered to religious-affairs workers in Beijing for allowing foreign elements to use religion to foment anti-state sentiment.
Starting on September 12, a "clean up" campaign took place to varying degrees all over China. Some house church leaders headed to the countryside to hide. Some who stayed behind were arrested or sent on "tours," accompanied by a police official, to remote areas.
Western Christians say China's practice of heavy state involvement in religious affairs shows no sign of fundamental change. It is a nation that on the one hand invites evangelicals to teach in a university and has allowed millions of Bibles to be printed, and on the other hand also clamps down on Christians who refuse to register their faith officially with the government.
Last Updated: October 10, 1996
Our digital archives are a work in progress. Let us know if corrections need to be made.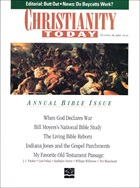 This article is from the October 28 1996 issue.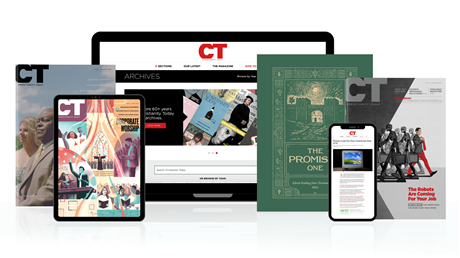 Find hope and historical insight. For a limited time, explore 60+ years of CT archives for free!
Daily devotions from Timothy Dalrymple during this pandemic.
Hundreds of theology and spiritual formation classics from Philip Yancey, Elisabeth Elliot, John Stott, and more.
Thought journalism that inspires you to think more deeply about your faith.
Join now and get print issues access to archive PDFs.
Beijing U: China Educators Launch First Religion Department
Beijing U: China Educators Launch First Religion Department