Reflecting on the founding of Fuller Theological Seminary 50 years ago, George M. Marsden, history professor at the University of Notre Dame, describes how evangelicals have changed in the last half-century. The article, adapted from Fuller's Theology, News and Notes, is condensed from CT's sister publication Books & Culture: A Christian Review (Nov./Dec. 1997, print only).
It is difficult for evangelical Christians today to imagine the world of their forebears in 1947 when Fuller Theological Seminary was founded. Evangelicals in the immediate postwar era were still very much shaped by the culture of nineteenth-century revivalism. They had set themselves apart from drinking, smoking, dancing, card playing, and theater attendance. They had built their own subculture of revival, where they sang gospel songs of Ira D. Sankey or Fanny J. Crosby and learned of the preeminent duty to witness. They knew their dispensational charts, opposed Protestant modernists, and had an intense distrust of Catholics. Like most Americans, they feared communism and worried about the bomb but were glad that only "we" had it. They viewed America as sin-ridden and—if revival did not come—condemned; yet they were enthusiastic patriots.
So much has changed since those pretelevision, pre-Billy Graham days. A renewed evangelicalism has grown out of the old fundamentalist coalition, one more influential than old-line ecumenical Protestantism. And even within the old-line churches, evangelical voices are gaining strength. Today one is not surprised to learn of evangelical prayer in a congressional caucus or an NFL pregame huddle.
This success was not the result of plans by Harold Ockenga, Carl Henry, or even Billy Graham, although they made significant contributions. Rather, it resulted from the efforts of thousands of individuals, with often conflicting but ultimately complementary visions, who built myriad ministries. The evangelical ascendancy was a remarkable work of God, but also a triumph of American free enterprise. In ecclesiastical terms, it was the triumph of the parachurch and local churches over the old denominations. A parachurch institution such as Fuller Seminary was in an excellent position to catch this wave.
This evangelical success has been marked by the triumph of the positive revivalist dimensions of the old fundamentalism over its defensive sectarian tendencies. Also, recent decades have seen the increasing influence of the charismatic-Pentecostal style. In 1947, Pentecostalism was still on the obscure cultural margins. The charismatic movement had not yet been born. Today, not only have these movements experienced vast growth, but their successes have inspired comparable styles even among noncharismatics.
Even more remarkable is the way evangelicals renegotiated their relationship to mainstream culture. Joel Carpenter observes that midcentury fundamentalists maintained a "finely tuned sense of alienation from the cultural mainstream." They did not reject the American economic system and were loyal patriots, but they had a strong sense of being cultural outsiders. Their strict behavioral codes, their dispensationalism, their strict doctrinalism all reinforced their sense of difference.
Today, a sense of alienation from the cultural mainstream remains, but the tuning is in a different key. Evangelical sociologist Christian Smith, in his forthcoming book American Evangelicalism: Embattled and Thriving, finds (based on interviews with self-identified American evangelicals) that while evangelicals are notably orthodox in their affirmations of fundamental evangelical doctrines, they are seldom doctrinally militant. Concern over the inerrancy of Scripture, for instance, which played such an important role in intraevangelical battles during Fuller Seminary's first 30 years, is seldom offered as a group boundary marker. Most of the old behavior prohibitions no longer define group identity. Instead, political concerns, focused on issues of family and sexuality, have arisen dramatically as group identifiers. There are many exceptions. Yet, in astonishing contrast to 50 years ago, evangelicals are considerably more likely to see politics as an important expression of faith than are more liberal Protestants. Evangelicals' newfound political influence is related to their rising economic status. Many of them are affluent, college-educated suburbanites, hardly distinguishable from other Americans of their class. They are much more likely to talk about relationships and self-fulfillment than about sin and self-denial. Aside from politics, they typically have difficulty saying what makes them different, other than that they aspire to be honest, decent, caring, and patriotic Americans.
For Christians, success is fraught with dangers, especially the danger of transforming Christianity into a narcissistic humanism. Much of the message of evangelicalism today is oriented toward self-fulfillment: success in marriage, success in business, success in political action, success in physical healing. As good as all these things may be, we need to stop and ask how much are we being shaped by late twentieth-century American values and, on the other hand, how much this powerful Christian movement is contributing to a genuine reformation of our priorities in the light of God's Word.
Perhaps evangelicals today are no more compromised by their culture than were their fundamentalist forebears. But in every era we must take stock to see where we really are and what reformation may be demanded of us. If history has any lesson for us in this regard, it is that the church is often most healthy when it is at odds with the culture's standards. That does not mean that we have to renounce the evangelical successes of the past 50 years, but it does suggest that we should view them as an occasion for chastening self-examination as much as for celebration.
To subscribe to Books & Culture, call 1-800-523-7964.
Have something to add about this? See something we missed? Share your feedback here.
Our digital archives are a work in progress. Let us know if corrections need to be made.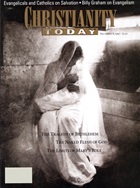 This article is from the December 8 1997 issue.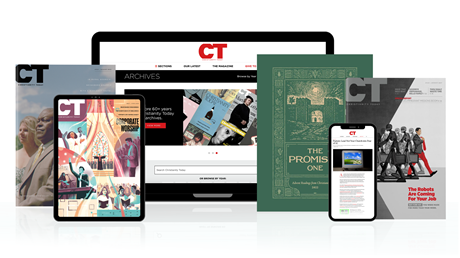 Subscribe to Christianity Today and get access to this article plus 65+ years of archives.
Home delivery of CT magazine
Complete access to articles on ChristianityToday.com
Over 120 years of magazine archives plus full access to all of CT's online archives
Subscribe Now
The Way We Were (And Are)
The Way We Were (And Are)