Although Christian colleges are employing more women professors than ever before, new research shows that some of them believe they are being treated unfairly.
The faculty of schools from the Coalition of Christian Colleges and Universities (CCCU) had a ratio of 70 percent male to 30 percent female on average in 1995, according to researcher Marti Garlett of Claremont University (Calif.). American full-time faculty as a whole are 65 percent male and 35 percent female.
However, Garlett's research shows that relatively few women faculty at Christian colleges attain the higher ranks of associate or full professor. At CCCU schools in 1995, women who were full or associate professors made up only 14 percent of all faculty. By contrast, 49 percent of all faculty in 1995 were male associate or full professors at CCCU schools.
WAITING IN THE WINGS: In Garlett's doctoral dissertation, "Waiting in the Wings: Women of God in the Evangelical Academy," two dozen female academics from CCCU schools spoke anonymously about the difficulties they faced. Garlett's research showed that Christian female professors at times face unfriendly attitudes from male colleagues and students.
One woman academic Garlett interviewed had previously taught for nine years at two different secular institutions. In comparing her teaching experiences, the interviewee reported, "It's been far less comfortable for me as a woman here than anyplace else I've ever taught. I'm the unhappiest in a job that I've ever been."
Other interviewees reported problems with male students. One interviewee revealed, "Male students would present themselves in class and inform me that they had a problem with a woman being in authority over them."
Mary Stewart Van Leeuwen, a professor of psychology and philosophy at Eastern College in Saint Davids, Pennsylvania, told CT, "A lot of evangelicals just look at Paul's passages and not how Jesus treats women."
Laura Montgomery, professor of anthropology at Westmont College (Santa Barbara, Calif.), sees the role of the family as pivotal in evangelical culture. "Family seems to be the most important issue rather than the issue of building the kingdom," Montgomery says. "The primary calling for women is to family and not to use their gifts in the building of the kingdom."
One faculty source at a Christian college, who asked for anonymity, told CT about an experience she had with a male student. "I had a male student tell me when we were discussing male and female roles: 'Your children are not old enough yet to see how you've damaged them by being a working mother.' "
LACK OF ADVANCEMENT: Some of Garlett's interviewees expressed concerns about the lack of career advancement opportunities for women faculty.
One interviewee reported, "Historically, at our institution there have been relatively few women who have made it to the associate [professor] level. We've had a history of hiring temporary or assistant-level, lecturer-level women, who don't choose to stay."
In addition, some women faculty are reluctant to share their views openly. Roberta Hestenes, former president of Eastern College and now senior pastor at Solana Beach (Calif.) Presbyterian Church, has observed that women faculty feel uneasy in raising the gender issues. "Some CCCU women faculty feel isolated and not supported in their struggle," she says.
Robert Andringa, CCCU president, told CT that the policies on women in the CCCU schools reflect the traditions of 30 different denominations, some of which would limit the leadership role of women based on their understanding of scriptural mandates.
"Normally there is a diversity of views on women in leadership in the faculty as many different denominations can be represented," Andringa says, "but the board of trustees often has a majority of people from a particular denomination."
GENDER BIAS? Commenting on the number of women faculty in CCCU schools, Andringa says, "In visiting all 91 campuses, I've never had the presidents or deans express any kind of prejudicial statement against women."
Why do fewer women faculty attain career advancement at Christian colleges? Shirley Roels, dean of academic administration at Calvin College in Grand Rapids, Michigan, says that some women faculty spend more time mentoring female students. "This kind of mentoring doesn't matter when tenure arises," Roels says. "What matters most is the amount of scholarship produced."
Another factor is a lack of qualified candidates. Stanton Jones, provost at Wheaton College in Illinois, says, "We are not finding enough female faculty to hire in some fields. In the hard sciences, for instance, only 5 percent of doctorates are given to women."
In addition, a CCCU survey in 1995 revealed that 65 percent of male faculty in Christian colleges held doctoral degrees while only about 40 percent of women faculty held doctoral degrees. Having an earned doctorate is an essential qualification for many positions in higher education.
But Claremont's Garlett says there is evidence of gender bias. "Evangelical environments reacted negatively to the modern women's movement, and even denominations traditionally more open to women's leadership early in the century are less open now. This is, not surprisingly, also a trend carried out in the rank and file of their institutions."
Some Christian colleges are intentionally aiming to increase the number of female faculty as well as deal with related issues. David Gushee, professor of Christian Studies at Union University, says, "Christian universities desperately need models of godly, evangelical, intellectual womanhood."
December 8, 1997 Vol. 41, No. 14, Page 72
Have something to add about this? See something we missed? Share your feedback here.
Our digital archives are a work in progress. Let us know if corrections need to be made.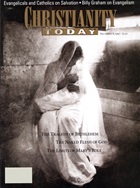 This article is from the December 8 1997 issue.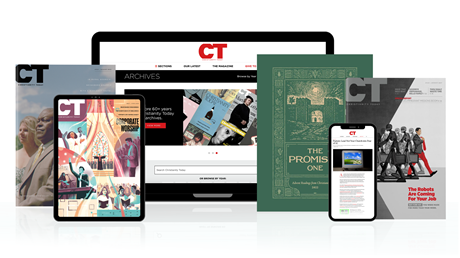 Subscribe to Christianity Today and get access to this article plus 65+ years of archives.
Home delivery of CT magazine
Complete access to articles on ChristianityToday.com
Over 120 years of magazine archives plus full access to all of CT's online archives
Subscribe Now
Higher Education: Do Christian Colleges Treat Their Women Faculty Fairly?
Higher Education: Do Christian Colleges Treat ...