It had been a long time since Vivian Hobgood held a job. An African-American woman in her fifties, she had pretty much resigned herself to living on welfare. But a new, church-based program called the Jobs Partnership of Raleigh intervened.
Incorporated in North Carolina only last year, Jobs Partnership of Raleigh (JPR) links churches that can identify people who need jobs with caring businesses willing and able to provide employment. One important step in the process is a 12-week program in which prospective employees not only learn practical job-finding skills, but are taught biblical principles for the workplace.
"You might call it a 12-week Bible study," says Merl Mangum, secretary/treasurer and curriculum coordinator for jpr. Using Tony Evans's Keys to Personal and Professional Success as a text, participants "discover what the Bible says about how to function in the workplace, about honesty and integrity, communication, conflict resolution, and relating to authority," Mangum says.
Hobgood had only planned to drive a student there, not to enroll. But she listened to the introductory session and signed up immediately. At the last session, she became a Christian. With her certificate of completion and resume in hand, Hobgood soon landed a position as manager of an apartment complex.
A BURGEONING MOVEMENT: Jobs Partnership of Raleigh is far from alone as a Christian organization focusing on economic development. Coinciding with society's recent collective push for welfare reform, more churches are purposefully shouldering the burden of moving the chronically unemployed into the workforce. According to Elliott Wright, religion coordinator for the National Congress for Community Economic Development (NCCED), the number of organizations active in community economic development has doubled in the past decade "and is increasing every week." Wright says more than 2,500 groups are active nationally, with 750 of them having membership in the NCCED.
Economic-development initiatives have increasingly occupied the agenda of the Chicago-based Christian Community Development Association (CCDA). Launched in 1989 with about 30 organizations, CCDA has grown to represent nearly 500 church and parachurch groups. President Wayne Gordon attributes part of the growth to organizations discovering one another. "It's fairly common at our conferences for people to say, 'We thought we were the only ones doing what we've been doing,' " Gordon says.
But more significantly, Gordon says, "More Christians are turning their attention toward the poor. They are beginning to do some of the things that people like Tony Campolo, John Perkins, Ray Bakke, Ron Sider, and Tom Skinner have been talking about for years."
UPHILL BATTLE? As churches have tested the waters of economic development, however, many have encountered rough waters. While there are successful stories such as that of Vivian Hobgood, there also are many economic-development efforts that end in disappointment and frustration.
"Some have flourished quickly, others have flourished over the long haul, but many have died out," Wright says. "Economic development is very hard work."
Indeed, the task facing the church in the inner city appears daunting. It cannot be separated from the many social maladies evident in urban America, including crime, substandard education, out-of-wedlock births, and the illicit drug trade. "There are some smart, entrepreneurial spirits out there, and they're selling drugs," says Mary Nelson of Bethel New Life Church in Chicago. "Since drugs are illegal, there's lots of money to be made."
Bethel New Life, with 400 employees, is highly regarded in CCDA circles as a model for successful urban economic development. "We started in housing, but what we found is that even the most affordable housing is not affordable without jobs," Nelson says. "So our focus now is jobs, jobs, jobs. If we can find and create liveable wage jobs, people will be able to afford housing and childcare."
But that is easier said than done. With the welfare-to-work reforms enacted last year by Congress, more unskilled workers will be entering the job market, increasing competition for entry-level positions.
"People are not ready for this experience," Nelson says. "Many do not have job-ready skills. The school system has failed them. Those who graduate are getting no basic numerical skills or reading skills. Even if it's loading things on the dock, you need computer skills."
Thus, some economic-development efforts focus on providing people with the skills they need to succeed in the workplace. But even that can be a mere short-term solution. Bob Lupton of FCS Urban Ministries in Atlanta says, "Unless you are also doing community development, people will use those skills as their ticket out of their community, so you're facilitating the hemorrhaging of your leadership."
Lupton is skeptical about the church's prospects for success at large-scale economic development. "Starting a clothes closet or an arts-and-crafts store or food co-op might help stretch the buying power of the poor, but it's not economic development," Lupton says. "Genuine economic development is connecting to wealth-creating activities and turning that money over in the community several times."
Lupton says the vision of Christians providing massive economic development as human-service providers or urban missionaries remains a "romantic" notion. "We are, however, good connectors," Lupton says. "We can connect people with those who create wealth."
According to Lupton, churches interested in urban economic development are best equipped to handle housing, which is the focus of FCS. "The trick is getting people with disposable income into the community," he says.
FCS specializes in creating mixed-income communities, persuading civic-minded real estate developers (usually Christians) to build houses in low-income areas and then to sell them at cost. "The easiest part of the process is persuading people to move in," Lupton says. "When they see somebody has laid out a significant investment, they are likely to conclude there is something of value in the community."
COMMON MISTAKES: Despite Lupton's skepticism about the church's ability to establish businesses, several Christians are committed to trying. In November 1995, Lawndale Community Church's Development Corporation, in partnership with Lou Malnati's, opened a pizza restaurant in a Chicago neighborhood. Malnati's, which operates several restaurants in the Chicago area, donated one to Lawndale. Gordon concedes, "We thought it would be making money by now, but it's not." Prohibitions against drinking and smoking may be keeping some customers away.
"One of the biggest mistakes people make is to think, If you build it, they will come," Gordon says. "But it won't grow just by opening the doors." Lawndale is committed to the project in the short term, but, Gordon says, "if we're not making a profit after five years, we'll close the restaurant."
Another common mistake, according to Jeff Johnsen of Mile High Ministries in Denver, is a lack of respect for the marketplace. "People who are drawn to urban ministry tend to be prophetic-minded," Johnsen says. "We don't have a base in marketplace values. We tend to think it's all based in greed. There is a tendency to create businesses that are not founded on strong marketplace values."
Johnsen cites an isolationist mentality as another problem plaguing urban economic development efforts. "We tend to build businesses with a view of the world no bigger than the neighborhood," he says. "We need to begin to think of the world as the marketplace." As that happens, Johnsen notes, money will begin flowing into the neighborhood to help provide a balance for the money that is leaving as a result of established businesses owned outside the community.
THE CHURCH'S OPPORTUNITY: Those who want to see the church become more involved in economic development agree there are many efforts that churches—and individuals—can carry out short of starting businesses. One is simply to persuade people to relocate to or remain in lower-income urban areas. "When people leave cities, they take their economic power with them," says William Dodson, director of the community development corporation at Rhema Christian Center in Columbus, Ohio. "If Christians would stay in the neighborhood and have a voice, urban neighborhoods would be safer."
At Chicago's Lawndale Community Church, people who attend regularly are expected to live in Lawndale.
Eric Clay, a community outreach consultant pursuing a doctoral degree in economic development at Cornell University, maintains that the church is in the best position to lay the kind of groundwork necessary for successful economic development.
According to Clay, while the church may not be equipped to do the kind of economic analysis needed to determine what kind of businesses have the best chance to succeed, it can help "form people who are job-ready, and it can help form entrepreneurs who are accountable to something more than the bottom line, because the church is about the formation of persons in relationship to God and to each other."
Dodson adds that, even without economic expertise, the church can play a leading role in bringing the community together, which is essential if economic- development efforts are to succeed. "One of the things we do is convene community meetings to give the people a chance to articulate what their problems are and how they would like to see them addressed," Dodson says. "Government has often failed to build community support for their proposals. If there is no community ownership, even good solutions won't fly."
Leaders in the economic-development movement have tried to emphasize that the work should not be left only to urban churches. After all, many of the resources—ranging from financial capital to business expertise to trade skills—can be found in abundance in suburban congregations.
"Suburban churches need to develop a regional understanding of economic reality, as opposed to a local one," says the NCCED's Wright. "People who are part of suburban churches that are very well off need to be aware of what is happening to their neighbors who may be only a few miles away."
University of Maryland economics professor Brian Fikkert contends that Christians in general must develop a more holistic understanding of poverty if the church is to address adequately the economic plight of the poor.
"The Christian community seems to think that all problems in urban America are due to a high degree of sin on the part of the residents of those communities," Fikkert says. "Yes, there is a spiritual dimension to poverty. There is also a structural dimension and an economic dimension and a racial dimension. Christ ministered in word and in deed."
A VOICE FOR THE POOR: According to Clay, the faith-based economic-development movement has so far wisely steered clear of making sweeping public-policy pronouncements. "We need to avoid recommending public-policy tools before we know what the problems are," he says.
Some Christian organizations have become involved at the local level, however, including by monitoring government-financed empowerment projects. Community-development experts say that housing projects offer limited benefits to a community if workers are brought in from outside, because residents targeted for empowerment need jobs more than they need houses.
"Government crafts all kinds of initiatives to help low-income neighborhoods, but too often there's more flash than there is substance," Dodson says. "There's a lot of bureaucracy and a lot of vested interests who all want a piece of the pie."
In addition to playing a monitoring role, Clay believes the church has an opportunity to let its voice be heard in the debate over who is responsible for the poor.
"We have such a cynical view of change being possible that we almost can't come up with anything other than a response that says, Let's cut taxes and cut programs until people feel the pressure to move," Clay says. "Along with that comes a very vague mentioning of sanctions without any serious discussion about what kinds of positive relationships and activities we need to encourage."
MAKING IT WORK: Many have not waited for the results of that debate before taking action. In fact, there are enough models of successful economic development to inspire others to keep trying. The Jobs Partnership of Raleigh was designed so that it could be replicated in other cities. And already the group has received several requests for advice. Other success stories include the Newark, New Jersey-based New Community Corporation. The businesses it operates—including a shopping center—provide jobs for 2,000 people.
One of the most ambitious faith-centered community-development efforts is being carried out by the Boston-based Christian Economic Coalition (CEC), whose network includes more than 100 urban churches and 225 suburban congregations. In the past two years, CEC has helped low-income people start 14 businesses, which, while generally fragile, are nevertheless making money. CEC is in the process of assisting in the development of a $3 million roller-skating rink.
Much of the coalition's success has stemmed from failure. CEC Director Roger Dewey says, "We failed with six different daycare businesses before realizing that running a daycare requires two people—the nurturing person who loves children and the business person—but can only afford one." CEC responded by developing a cluster of 12 daycares, with each paying a portion of the cost for one skilled business manager.
CEC has applied this cooperative approach in other ways. Its 14 businesses are supported by a common central office, business education institute, and consulting division. "For each of the major reasons businesses fail, we have in place a formal structure to respond to that need," Dewey says.
While those who are active in economic development realize that it is essential for their businesses to succeed, they recognize that financial success is not the only goal, nor even the most important one.
Lawndale's Gordon observes, for example, that even though the local Lou Malnati's is losing money, it is contributing to the community in ways that cannot be calculated financially. The restaurant functions as a job training ground for men, guided by the motto "With work comes worth," who are trying to overcome drug addiction. The restaurant also provides the community with a safe gathering place where families can bring their children. Unlike in the suburbs, this is something no one takes for granted.
And then there is Vivian Hobgood, who became a Christian through the economic development efforts of the Jobs Partnership of Raleigh. JPR's Mangum says, "Jobs are great. Seeing people become self-sufficient economically is rewarding. But the ultimate goal is an eternal goal."
February 3, 1997 Vol. 41, No. 2, Page 70
Have something to add about this? See something we missed? Share your feedback here.
Our digital archives are a work in progress. Let us know if corrections need to be made.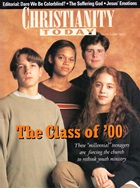 This article is from the February 3 1997 issue.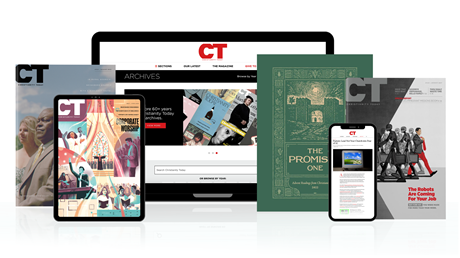 Subscribe to Christianity Today and get access to this article plus 65+ years of archives.
Home delivery of CT magazine
Complete access to articles on ChristianityToday.com
Over 120 years of magazine archives plus full access to all of CT's online archives
Subscribe Now
Inner City Renaissance: Helping the Poor Help Themselves
Inner City Renaissance: Helping the Poor Help Themselves