Renewed tensions among Southern Baptists are causing some leaders to re-examine the relationships between Baptist state conventions and the universities they have supported.
In Georgia, Alabama, and Arkansas, Southern Baptist state convention leaders have focused their attention on local universities, in part prompted by new questions about university trustee independence and academic freedom.
In Georgia, two committees of the state convention are studying the relationship with Mercer University and the school's president, R. Kirby Godsey, after publication of Godsey's recent book, When We Talk About God … Let's Be Honest (Smyth & Helwys). Mercer, with 7,000 students on its Macon campus, ranks second in size after Baylor among Baptist-affiliated universities.
Godsey's critics in part fault his book for its view of Scripture and the seemingly universalist doctrine of salvation. In addition, Godsey writes of Jesus, "This historical person to be followed was soon changed by his followers into a divine figure to be worshiped. This transformation is largely a mistake." And he calls the Virgin Birth "more truth than fact."
In spite of the controversy, Mercer's 45-member board of trustees, elected by the state convention, granted Godsey a vote of confidence in December. However, Frank Cox, president of the Georgia Baptist Convention, says, "The theology that is espoused in [Godsey's] book is out of the mainstream boundaries of Southern Baptist doctrine." The Georgia convention, meeting in November, asked Godsey to reconsider his beliefs.
During an interview with CHRISTIANITY TODAY, Godsey claimed he does not espouse "classical universalism."
"I hope and believe that God's grace will ultimately prevail, but it obviously depends upon human freedom as well," Godsey told CT. "Saint Peter said God is not willing that any should perish but that all should come to repentance, so I suppose if we believe Peter, we know what God's will is." While one of the Georgia committees will examine the book's theology, the other will study the relationship of the Georgia convention with Mercer.
SUBSIDY IN QUESTION: The strained relationship between Mercer and the Georgia convention could jeopardize ongoing financial support of the school. An estimated $2.3 million, primarily used for student scholarships, flows from the state convention to Mercer.
Both Cox and Godsey say they would like to avoid the convention defunding Mercer. But Cox expresses uncertainty about the final outcome, citing Baptist universities elsewhere that have distanced themselves from state Baptist conventions, such as Wake Forest in North Carolina, Furman in South Carolina, and Baylor in Texas.
Such tensions between Mercer and the Georgia Baptist Convention are not unprecedented, says Nancy Ammerman, a professor at Hartford Seminary.
"We've seen a great deal of change in the last ten years, with many of the major Southern Baptist colleges and universities establishing governance structures for themselves that allow them to be somewhat more independent of the state Baptist conventions."
NEW COMPROMISES FORGED: In recent months, Baptist state conventions have struck new compromises with Samford University in Alabama and Ouachita Baptist University in Arkansas after clashes over university autonomy.
In 1994, trustees of Samford precipitated a two-year debate after voting to elect their own successors. Previously, trustees had been selected by the Alabama convention's nominating committee and annual meetings.
In November 1996, the matter was resolved when the Alabama convention adopted a "covenant of sacred trust," providing for a joint nomination of trustees. Under the covenant, the convention's contribution of funds to Samford continues.
In Arkansas, Ouachita's trustees in October declared themselves a self-perpetuating board, after the Arkansas Baptist State Convention's nominating committee declined to recommend election of any of the eight names suggested by the university for four trustee vacancies.
In response, the Arkansas convention's executive committee voted to escrow funds for the university and to establish a reconciliation committee to negotiate with Ouachita trustees.
Compared to the two-year process in Alabama, Arkansas Baptists hammered out a quick compromise, adopted by the convention's annual meeting in November. Under the plan, university trustees will be nominated by a joint committee composed of an equal number of representatives from the convention nominating committee and Ouachita trustees. The school will continue to receive funds from the Arkansas convention.
STRIKING A BALANCE: Ammerman suggests Baptist schools need not lose their Baptist flavor simply because they have asserted a greater degree of autonomy.
But, she acknowledged, "whenever there isn't an official structure of control from religious institutions, then there is the possibility that an institution is less influenced by its religious connections."
Mercer's Godsey sees the imposition of theological parameters as largely inappropriate. "I think the only boundary is Christ," Godsey says. "It's unwise for us to draw up anybody's statement of faith or propositions of belief and make those the criterion for whether a person can teach or administer in a Baptist university."
But Georgia leader Cox suggests Godsey's book has caused many Georgia Baptists to reaffirm that a person's theology is important in higher education. "If the book's done one thing, it has brought us together back around the basic doctrines. Our doctrine [should] be based on the Word of God."
February 3, 1997 Vol. 41, No. 2, Page 81
Have something to add about this? See something we missed? Share your feedback here.
Our digital archives are a work in progress. Let us know if corrections need to be made.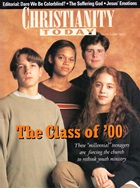 This article is from the February 3 1997 issue.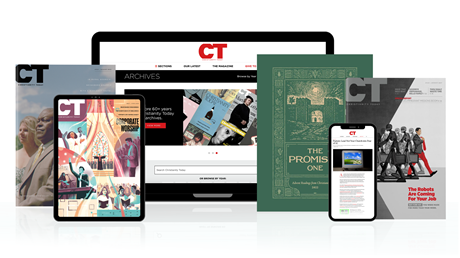 Subscribe to Christianity Today and get access to this article plus 65+ years of archives.
Home delivery of CT magazine
Complete access to articles on ChristianityToday.com
Over 120 years of magazine archives plus full access to all of CT's online archives
Subscribe Now
Southern Baptists: University Independence Sparks Renewed Tensions
Southern Baptists: University Independence Sparks ...