Even as a caller identifying himself as a Klu Klux Klan member phoned a bomb threat to their meeting site, evangelical leaders took further steps toward racial healing at the National Black Evangelical Association (NBEA) convention April 9-12 in Dallas.
Following earlier reconciliation efforts (CT, April 8, 1996, p. 101), Don Argue, president of the predominantly white National Association of Evangelicals (NAE), and officers of the black evangelical organization agreed to future joint meetings of the two bodies.
"We likely will meet with the National Association of Evangelicals in 1999," said Aaron M. Hamlin of Chicago, executive director of the NBEA. He also became president of that group under a restructuring plan approved at the Dallas meeting.
The bomb threat brought extra security measures to the Dallas hotel where the convention met. "Nothing happened, thank God," Hamlin said.
NO JOINT 1998 MEETING: The NBEA, which includes representatives of about 100 denominations, turned down a proposal to hold its 1998 convention next March at the same time as the NAE holds its convention in Orlando, Florida.
More time is needed to plan for hotel and meeting space by the African-American group, Hamlin said. Another factor in the delay involves assuring members of the black organization that they will have equal participation in planning the joint meeting for 1999, he said.
"We are encouraging our people to take a larger part in the NAE meeting next year in Orlando, though," said Hamlin, who also serves on the board of the white evangelical group. White evangelicals will be encouraged to participate in NBEA's national convention next year.
The two groups will meet soon to set a date for a broader national "summit" on racial reconciliation to be attended by white and African-American evangelicals, Hamlin said. "We think we are building some new bridges between blacks and whites."
CATCHING UP TO DO: The campaign toward closer ties began at a Chicago convocation in 1995 when 75 black leaders and 75 white leaders formed a reconciliation task force (CT, Feb. 6, 1995, p. 48). At that meeting, Argue knelt before Hamlin and other NBEA leaders and asked forgiveness for the sins of racism within white evangelical ranks.
"We evangelicals have a tremendous lot of catching up to do," said Argue, who spoke at the Dallas meeting. "The problem with the white community is that they are passive about racial reconciliation because they've never been the recipient of racism. When you come to a meeting like this, you hear the travail."
The proposed summit would include white and African-American heads of denominations, seminaries, colleges, publishing organizations, and other religious groups. Argue said white evangelicals have a "terrible" legacy of neglect of racial concerns dating to the civil-rights movement of the 1960s.
"When the Moses of contemporary black America, Martin Luther King, Jr., came on the scene as a deliverer, most of the white evangelical community stood on the sidelines or were critical," he said.
But he said evangelicals have a high view of the Bible, and they are realizing that Jesus preached against racial hatreds.
BIG TASK AHEAD: Maj. Diane Harper, an official with the Salvation Army in Chicago elected as chair of the NBEA board, said forging closer ties with white evangelicals is an uphill battle. "It will take the resurrection power of Jesus to do it," she said.
But Evangelicals for Social Action President Ron Sider, who attended the Dallas convention, said he is encouraged.
"For the first time in this century, white evangelicals are serious about the issue of racism," said Sider, a professor at Eastern Baptist Theological Seminary.
He noted that Promise Keepers is making race relations a high priority; that the Christian Coalition has implemented programs to help inner-city poor; and the Southern Baptist Convention has apologized for racism and pledged to bring African Americans into its ranks.
Hamlin said apologies and statements are a good starting point. But he said actions are more telling.
He praised leaders of the Pentecostal Fellowship of North America, which in 1994 met in Memphis and dismantled its all-white organization and replaced it with a new organization with equal representation of whites and African Americans (CT, Dec. 12, 1994, p. 58).
And divisions are being healed between the white and black evangelicals that caused the split from NAE in 1964, Hamlin said. "Now there is greater toleration and acceptance on both sides," he said.
Blacks originally left the NAE to form the National Negro Evangelical Association because they felt concerns about racism and other issues, including recognition of the distinctives of the black church, were not being addressed.
Despite closer ties, a merger of the two groups does not seem likely, according to Russell Knight of Chicago, outgoing president of the black organization.
"We need NBEA for the same reasons we needed it 34 years ago," Knight said. "We need to pull together all those around the country that call themselves black evangelicals." But he believes the two groups can complement each other.
"The black church was born out of suffering and oppression, and we think we have something major to offer," he said. "But we have never had the opportunity to do that in the white community."
Our digital archives are a work in progress. Let us know if corrections need to be made.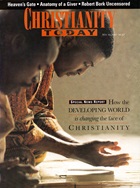 This article is from the May 19 1997 issue.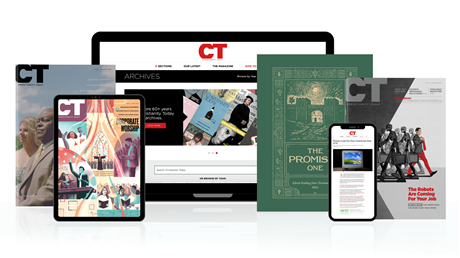 Find hope and historical insight. For a limited time, explore 60+ years of CT archives for free!
Daily devotions from Timothy Dalrymple during this pandemic.
Hundreds of theology and spiritual formation classics from Philip Yancey, Elisabeth Elliot, John Stott, and more.
Thought journalism that inspires you to think more deeply about your faith.
Join now and get print issues access to archive PDFs.
NBEA: Still Playing Catch-up
NBEA: Still Playing Catch-up