By an overwhelming majority, Russia's parliament passed new restrictions on religion in early September. President Yeltsin approved the law even though he had refused to sign a similar law in July. Reminiscent of repressive communist legislation, the law was forged largely by a coalition of Communists, extreme nationalists, and Russian Orthodox.
Why should a fledgling democracy, which only seven years ago passed a liberal law on religion, now pass such restrictions? To understand, we must listen to Russians' fears.
Praising the parliament for the new law, Patriarch Aleksi II said, "I am sure that the sects and pseudomissionaries who have flooded Russia are motivated by the desire not to enlighten but to divide our people along religious, confessional lines. And this poses a danger not only for the church but also for the state. For the state, unity of the people is the guarantee of the future."
"Religious and spiritual pluralism," said Orthodox priest Father Artyom in 1991, is "the most dangerous thing for Russia. … Moscow isn't a Babylon for second cults, for Protestant congregations who resemble wild wolves rushing in here or Catholics like thieves using their billions to try to occupy new territory. Democracy is an idol that will be broken like communism was."
Many U.S. Christians are not thrilled with religious pluralism either, but their commitment to democracy and religious freedom is bigger than any fears they may have of Hindu or Muslim encroachment. For Russians, though, neither democracy nor religious toleration is part of their tradition. And though Russia seemed eager to embrace Western, democratic values following communism's collapse, less than a decade later nationalism and anti-Westernism are seething.
While the Orthodox hierarchy resents even good missionaries, some Western Christians have undeniably aroused hostility in Russia by their own bad behavior. But this is not enough to explain Russia's marked swing from pro-Western sentiment a few years ago to widespread and rising anti-Westernism today.
SEARCHING FOR IDENTITY
Throughout its troubled, totalitarian history, Russia, which experienced neither the Reformation nor the Renaissance, has struggled to find its unique sense of self. Following Marxism's collapse, the search for identity preoccupied millions. A recent editorial in Nezavisimaia gazeta observed, "The self-destruction of Marxism-Leninism as a ruling ideology that explains the meaning of life and the perspectives of state and society … created a colossal spiritual vacuum … for millions of people." To fill this vacuum, Boris Yeltsin in 1996 launched a contest for the best idea for a national "unifying ideology."
The new law recognizes Christianity, Islam, Judaism, and Buddhism, but elevates the Russian Orthodox Patriarchal Church and recognizes its national preeminence. This should send a strong signal to the West as to where Russia is now searching for its identity.
If strictly enforced, the law could mean expulsion of many missionaries who have entered the country in the last seven years. But how the new law will be interpreted and implemented is difficult to know—not only because of its convoluted clauses, but also the unevenness with which laws are enforced in Russia.
Alarming as immediate restrictions on foreign and national Christians are, most saddening is the great setback for human and religious rights—and the possibility that Russia, with its lack of democratic, pluralistic tradition, will again turn in the totalitarian directions that have brought so much suffering in the past. Russia's tsarist and communist past does not mean it is incapable of becoming a democracy. However, the new law certainly means that if Russia does develop a form of democracy, there will probably be severe setbacks along the way.
HOW TO HELP
Russians will ultimately determine their own identity, but there are appropriate ways for concerned Westerners to urge them toward religious tolerance.
Above all, we Western Christians should pray for and support Russian evangelicals rather than promote our own missiological program. Western missionaries have greatly contributed to the expansion of the church in Russia, but now, more than ever, national leadership must be promoted.
The continued religious freedom of nationals is most important. During the past decade, the evangelical church has perhaps tripled in size. Such advances will not be easily reversed. At a July meeting to defend religious freedom, organized by Christians of all denominations in Russia, Pentecostal Pastor Sergei Rhykovsky stated, "The most wonderful outcome of this law … is that for the first time, all of us Christians of different persuasions have met together. … If we are forced to experience suffering [again], we will continue to preach even in hiding. … Our government needs to know this."
We should also pray for the Russian Orthodox Church to find its security in spiritual rather than political power. Spiritual interest in Russia is strong, and Russians will continue to turn to their historic church. But sadly, any attempt to strengthen one church by suppressing others is likely to postpone the renewal that could revitalize it. Whatever happens, Russia's history reveals a nation attuned to the spiritual. Dostoyevsky wrote: "For real Russians the questions of God's existence and of immortality, … come first and foremost. … For the secret of man's being is not only to live, but to have something to live for."
As Russia once again wrestles with its identity, its citizens, who have grown accustomed to more freedom in the past decade, may resist regulation of their spiritual life. An article that appeared in Nezavisimaia gazeta the day before Yeltsin signed the law commented, "If officials … continue … creating a general state ideology within the limits of traditional religious confessions, then their own 1991 awaits them. The world has abandoned general and comprehensive ideologies and religions and the return to the past is impossible."
Have something to add about this? See something we missed? Share your feedback here.
Our digital archives are a work in progress. Let us know if corrections need to be made.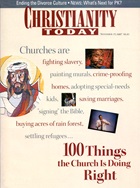 This article is from the November 17 1997 issue.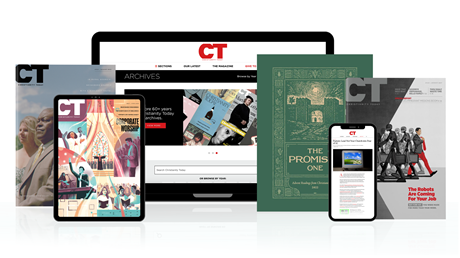 Annual & Monthly subscriptions available.
Print & Digital Issues of CT magazine
Complete access to every article on ChristianityToday.com
Unlimited access to 65+ years of CT's online archives
Member-only special issues
Subscribe
Russia Steps Back from Freedom
Russia Steps Back from Freedom