Part two of two parts; click here to read part one.
ARTIFICIAL PROSPERITY: The seemingly tough rules that guided New Era's grant-making operations enhanced the prestige and plausibility of the New Era scheme.
From the beginning, Bennett said that an organization could only join the program if nominated by one of the beneficiary donors, his inner circle. Particularly after October 1993, New Era required lengthy application forms and a visit of the organization's management to New Era's headquarters.
Many participants asked why New Era had to hold on to the money. Bennett usually explained that the anonymous donors had made this requirement so that New Era could pay its expenses and all donated moneys would go directly to charitable purposes.
However, Bennett told others that the anonymous donors paid for New Era's operating expenses and that the interest income went for charitable grants. In reality, money under New Era's control generated little interest income because soon after it came in, it went out to cover the doubling of an earlier donor's investment. Few observers noticed that the tiny amount of interest income New Era reported in its latter financial statements revealed that few deposits remained for the six months New Era said they would.
Bennett told participants that New Era held its money in escrow or a "quasi-escrow" account with low-risk interest rates, most frequently at Prudential Securities. Yet no escrow accounts in fact existed. Bennett could dip into New Era accounts whenever he wanted.
Special care was given to organizations and individuals that deposited more than $400,000. Bennett told these top donors that they could call the Prudential Securities office in Kenosha, Wisconsin, provide the staff with a code number, and the staff would inform the donor that a U.S. Treasury bill had been purchased on the donor's behalf on a particular date.
Bennett instructed Prudential to limit information to the dates of purchase of the T-bills. Thus, donors were not informed that New Era used these supposedly secure deposits as collateral for millions in loans from Prudential itself in 1994 and 1995.
Questions from donors were discouraged, in part because Bennett and his intermediaries warned that those who became too curious would be cut out of the matching program. New Era literature warned that organizations would not be allowed to participate in the program if they asked questions not covered in New Era literature.
Bennett applied to the IRS for tax-exempt status for New Era as a way to further enhance the organization's standing and credibility. At first, the IRS turned down New Era's application because New Era had no independent board of directors.
But Bennett drew up a list of board members without their consent. Bennett also did not disclose his matching program to the IRS because it might have raised suspicion and endangered New Era's tax-exempt status. When an IRS auditor came to New Era's premises in 1994, Bennett shielded the official from the matching program and gleefully announced that New Era was so successful that it had no liabilities. In 1993, an audit review of New Era's books claimed only minor liabilities and no obligations to repay funds.
LOSING FOCUS: As word of New Era spread among Philadelphia's wealthy, Bennett's ties to the church weakened. Bennett also told some intimates that to be seen by Philadelphia's elite as an evangelical Christian was the kiss of death.
About this time, Bennett seemed to lose interest in the weekly fellowship group that he shared with sociologist and author Tony Campolo, business magnate Phil Bauer, and other Christian leaders. Campolo now realizes that Bennett became more isolated and "made up his own rules."
Bennett expanded his connections to for-profit businesses. Bennett's forays around the country earned him a ranking as number one customer of a Bala Cynwyd travel agency, Main Line Travel Service. With such a strong relationship, Bennett acquired a part interest in the agency. It had become his practice to buy into companies doing business with his organization. Bennett would funnel business into a firm, creating a measure of dependence and indebtedness. Then he would buy into the firm to enhance his authority and control. Once in place, this pattern became a trademark of his operations. He later purchased interests in his accounting firm and Founder's Bank.
When Bennett offered stock to Campolo and his wife, Margaret, in his mental-health operation, Human Services, he transformed friends into disciples and partners. Bennett transferred at least $817,000 of New Era money to that operation.
"He had such a neat idea in Human Services," Margaret Campolo says. "Businesses could subscribe, and if one of their employees had a drug or alcohol problem, that person could go there and receive help without notifying the company."
She considered Bennett to be a genius. "Nobody could sell someone like he could," she says. "He had a talent for getting people to follow him."
The company provided employee assistance programs to customers such as Playtex Products and the Federal Reserve Bank of Philadelphia. Although Bennett drew no salary from the firm, he was the major shareholder.
In gaining the confidence of the Campolos, Bennett achieved something more notable than just adding a new phone number to his Rolodex. He demonstrated that he could become whatever his audience wanted.
THE AURA HEIGHTENS: As the matching program snowballed with tens of millions of dollars, Bennett increasingly used intermediaries to recruit fresh participants.
In 1992, Bennett encouraged Glenn Blossom of Seminary of the East and others to collect what federal authorities call "bundles" of money from smaller contributors.
In exchange, Bennett allowed intermediaries to designate a percentage of the doubled funds for their own favorite charity as a "thank offering," "goodwill offering," or "finder's fee." This technique turned out to be a money machine for the intermediaries. When questioned about the bundlers taking a percentage, Bennett has heatedly denied that he knew or approved of this practice.
Using intermediaries also gave New Era an aura of mystery, inaccessibility, and selectivity.
Bennett told prospects that anonymous donors held regular meetings several times a year. Those unable to attend participated by phone. Seldom did his prospects attempt to confirm his claims.
Former U.S. Treasury Secretary William Simon was an exception. He even asked to be admitted to the donor panel. But Bennett, fearing exposure of his imaginary apparatus, tabled the request.
Not content with the success of the matching program, Bennett was always in pursuit of some new venture. He started moving substantial amounts out of New Era through various Bennett-controlled conduits such as Human Services and a new publishing house in New York, Multi Media Communicators. Investigators for the bankruptcy court have estimated that $3 million to $5 million found its way into these companies.
Bennett originally financed Multi Media, which had been set up by publishing veterans in December 1992, with $1.1 million. Jarrell McCracken, founder of Word Inc. and highly knowledgeable about Christian publishing and marketing, initially served as president for a brief time before bitter wrangling began over his suspicions of wrongdoing in company ranks.
The firm published 70 titles, including Billy Graham biographer William Martin's book My Prostate and Me, detailing his own bout with prostate cancer. With losses mounting, Bennett's right-hand man, Richard W. Ohman, was tapped as president, and Bennett became Multi Media chair.
By 1993, Bennett's operation was running full throttle, and millions of dollars monthly were drawn into the matching program. During that year, a $41 million windfall of cash enabled Bennett to reward his associates and intermediaries richly as well as to finance a posh lifestyle for his wife and their two daughters.
Frequently, Bennett's associates were drawn into multiple roles in his many organizations. For example, New Era records show that J. Douglas Holladay, a former Reagan White House official and president of One to One Partnership, a charity providing adult mentors to youth, earned more than $160,000 from New Era for his consulting services. In addition, Holladay served on the Multi Media board. And Holladay's organization One to One was a New Era creditor in bankruptcy proceedings in that the group had invested funds with New Era.
SUSPICIOUS SIGNS: Outwardly, New Era appeared to be flying high and seemed invincible. But inside New Era's newly decorated Radnor, Pennsylvania, headquarters, cracks began to appear.
New Era's Mary Sinclair recalls the days when uncertainty and doubt dampened staff enthusiasm. Cash shortages were often blamed on late payments from clients, aggravated by Bennett's policy of undercharging or sometimes even giving away services.
Tracy Ryan, Bennett's chief assistant, remembers moments of sharp anxiety early on in her employment with New Era. The cash shortage even reached the point where Ryan suspected the phone service would be cut off. Coworkers Jim Cummings and Bill Bennington say paychecks dribbled in on erratic schedules. At times, the explanation was that Bennett had simply forgotten to sign their checks.
Bennett had to guard against the perception that one or more of his business ventures were failing in order for suspicions not to be cast on New Era's finances.
In 1993, a whistleblower sent a letter to Mary Beth Osborn, head of the Charitable Trust Section of the Pennsylvania attorney general's office, lighting a fuse that would eventually blow Bennett off his pedestal.
Osborn led a task force that went to Bennett for information. "We are managing what others can't do," Bennett responded. "We are path breakers. Others come to us." That state inquiry eventually resulted in New Era's registry with the IRS.
As Bennett started to disclose greater financial details, New Era caught the wary eye of Albert Meyer, a Spring Arbor College accounting professor, whose institution in Michigan had been drawn into the matching scheme. Meyer's persistence and independence led him to alert federal investigators and the Wall Street Journal that New Era had all the features of a pyramid scam.
But New Era's problem was not the only crisis that Bennett was soon to face. By 1994, Multi Media publishing was in financial disarray. Bennett loaned additional New Era moneys to Multi Media but moved administrative control to his own hands in Radnor. Also, Bennett purchased about $1.8 million of Multi Media's worthless stock, also using New Era money.
Then Bennett tapped Prudential for loans of up to $52 million, starting in the summer of 1994, in order to keep the matching scheme afloat.
In October 1994, the IRS, prompted by a complaint, sent an investigator to New Era's premises for a field audit. Bennett gave a federal agent fictitious minutes for December 1992 and December 1993 New Era board meetings. Bennett had dictated them to his secretary only the day before.
Andrew Cunningham, the accountant in charge of the New Era records at McCarthy and Co., started raising questions about New Era accounting practices. In December 1994 and January 1995, Bennett "swayed the loyalty of Cunningham," in the words of federal attorneys, with payments totaling $51,000.
Meanwhile, Bennett continued to deceive the IRS. When the federal audit ended, Bennett demanded a letter from the IRS stating New Era had passed the audit. With that letter in hand, Bennett then triumphantly displayed New Era's clean bill of financial health to doubting donors and organizations.
Bennett also covered his religious tracks. He left the Church of the Savior to join C. Raymond van Pletsen's startup Living Oaks Community Church, meeting in a Wayne, Pennsylvania, high school.
In early 1995, Bennett and New Era reached their zenith. By the end of April, $122 million had surged in, sweeping Bennett to a breathtaking crest before a gigantic plunge. He cultivated some of America's most wealthy family members, including Laurence Rockefeller, who agreed to serve on New Era's board.
But the New Era pyramid was in grave jeopardy. Frantic for an ever-increasing flood of cash, Bennett altered the previous pledge of doubling money in six months to two and a half times your money in nine months. According to Indianapolis accountant Gregory Chapin, New Era contacted several of his clients during April and May with the opportunity to turn over their entire endowments to New Era control.
Meyer contacted the Securities and Exchange Commission about account discrepancies, which prompted a federal inquiry to Prudential Securities. On April 30, 1995, Prudential executives demanded the identities of the nine secret donors. Bennett provided Prudential with a list of about 150 "anonymous participating philanthropists," none of whom ever provided matching funds to the New Era program.
The curtain came down on May 13 when Bennett, who in 1995 took $26,000 a week out of his operations as personal compensation, assembled all the New Era staff and consultants in his office. "I have betrayed you," he confessed.
With additional reporting by Bradford Smith.
Have something to add about this? See something we missed? Share your feedback here.
Our digital archives are a work in progress. Let us know if corrections need to be made.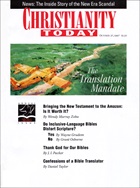 This article is from the October 27 1997 issue.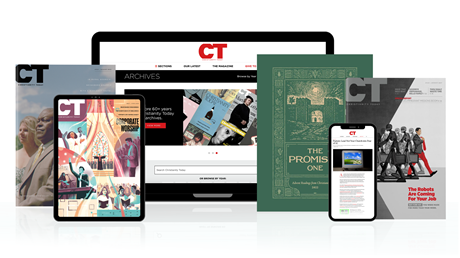 Subscribe to Christianity Today and get access to this article plus 65+ years of archives.
Home delivery of CT magazine
Complete access to articles on ChristianityToday.com
Over 120 years of magazine archives plus full access to all of CT's online archives
Subscribe Now
Fraud: New Era's Bennett to Prison, Part 2
Fraud: New Era's Bennett to Prison, Part 2