While we are crucified with Christ, some of us are also pitchmen for Christ—such is the fate of the Christian publicist. Carol DeChant is head of DeChant-Hughes & Associates, a leading public relations firm in Chicago. Her ruminations are excerpted from BOOKS & CULTURE, a companion publication of CHRISTIANITY TODAY.
Ushering a bishop into a big autographing event, I give him a four-inch button imprinted with the title of his book. He winces. "Won't wearing this be incredibly self-serving?" "Yes, of course," I nod, grinning.In 20 years as a publicist, I've seen changes in how media perceive religion. Faith was once a talk-show taboo. Media now realize religious topics can hook audiences, especially when advocates become hostile. Many media, however, also appreciate our longing for inspiration. What builds ratings today reflects this ambivalence of seeking heroes yet being suspicious of the noble. Working with inspirational books, I am enmeshed in this conflict.
The pastor didn't project the energy which radio producers believe lights up the phone lines. ("We love religion," one of them says. "It makes people fight.") And the pastor declined to let me use what would have been the headline material—the Names who had abandoned him. I had to sell what they call a soft segment: a good man's faith helped him endure evil and forgive his unnamed persecutors. Sales of his book were modest. The PR was handicapped by humility.
A publicist in my office sits beside an eager-to-learn intern, who is soaking up the real and often peculiar PR world beyond the classroom. The publicist hangs up after talking to a lawyer who had hired a ghost writer to package his story. "So, what was the matter?" asks the intern.
The publicist explains, "He's disappointed because the guy who interviewed him for the radio show hadn't read his book."
The intern is puzzled: "Why? He didn't write it!"
A Chinese woman wants feedback on a press release for her pastor's book. It's about holiness, heaven, wisdom. Media won't buy these abstract notions, I warn. Americans need to know: how does that impact me?
No, it doesn't matter that your pastor has hundreds of thousands of followers abroad; what can he say to people in Nashville? Unless … are there any famous followers? Is there a Richard Gere or a John Travolta?
She wants me to understand that her faith is grander than this. I explain that in America, she needs a hook. She blinks. Embarrassed, I tell her the comic's bit about the evolution of our culture as seen in our magazines: from Life to People to Us to Self. She wonders how she will explain this to her people.
Perhaps our ambivalence about heroes indicates vestiges of a culture that identified heroism with the once-manly courage of attack. Onto that cultural heritage add today's worship of self-actualization—make that speedy self-actualization. Perseverance and humility now seem like wimpy virtues. "Blessed are the meek"? Not on this planet. In volume 3 of his Companion to the Summa of Aquinas, Walter Farrell notes that when we let others provide our heroism, we resign ourselves to abandoning the possibility of the heroic in ourselves. For my heroes out there I cheer, "Go for it." To the hero in me, I mutter, "Chill out."
Yet vicarious heroism is always unsatisfying, Farrell points out. "Courage is as necessary for the living of human life as air, food, or drink; not only the courage of the venturesome, but also that principal courage that holds on, even when holding on is the best [a person] can do." Human life is the real adventure, and genuine heroes are those who possess "the courage that refuses to relinquish the good."
As a publicist, I notice how often after Jesus healed, resurrected, or exorcised he said, "See that you don't tell this to anyone" (Mark 1:43). It was a tall and always impossible order. (How does one respond to "What happened to your leprosy?" or "Weren't you, uh, just dead?") So those who were healed publicized the matter, and then "Jesus could no longer enter a town openly but stayed outside in lonely places. Yet the people still came to him from everywhere" (Mark 1:45).
I see myself in the leper and in the crowd. I hope to encounter the incarnation of all that I might strive toward. I seek truth and charity in this world. Worthy books and humble authors are often a source. Still, I'm attuned to the buzz of that skeptic in the wings. Can anything good come from Nazareth? Watts? Orange County? Doubleday?
When I use the Bible as something other than a weapon for my petty agenda, I find stories of incredible human courage, of valor that amazes even the frail people who exhibit it. The ultimate Hero asks me to build that courage within my vain, idol-worshiping, fearful, mean, impatient self. Heroism is within our power, through grace. It allows us to seek out and to accept no substitutes for the good and the true in our sorry, silly, and sometimes wonderful world.
To subscribe to BOOKS & CULTURE: A Christian Review, call 1-800-523-7964.
Have something to add about this? See something we missed? Share your feedback here.
Our digital archives are a work in progress. Let us know if corrections need to be made.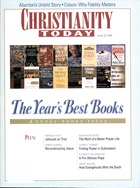 This article is from the April 27 1998 issue.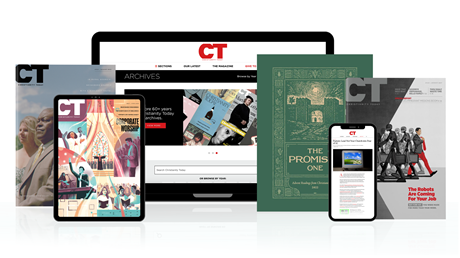 Subscribe to Christianity Today and get access to this article plus 65+ years of archives.
Home delivery of CT magazine
Complete access to articles on ChristianityToday.com
Over 120 years of magazine archives plus full access to all of CT's online archives
Subscribe Now
Christian Celebrity: An Oxymoron?
Christian Celebrity: An Oxymoron?