| | |
| --- | --- |
| S | tephen Spielberg's Amistad is based on a famous historical case—a slave ship that, after mutiny and months of wandering, reached the coast of Long Island. There the Africans were arrested and charged with piracy and murder. |
The Amistad had, as it happened, sailed right into the middle of a raging American struggle over slavery. Antislavery abolitionists took up the Africans' case, contending that they had been illegally kidnapped and, by mutinying, had merely exercised their right to self-defense. Against them stood President Martin Van Buren, determined to send the Africans back to sure death in Cuba.
While Amistad takes some liberties with the facts, it is mostly faithful in illumining this dramatic part of America's story. Most abolitionists were Christians, as Amistad plainly reveals, and wanted not only to free the Amistad captives but to tell them about Jesus Christ. One remarkable scene shows one of the Africans grasping the gospel story from looking at pictures in a Bible. Many of the Africans did, in fact, become Christians and went back to their native Africa with the intention of spreading the gospel.
Unfortunately, the man who did most to free the Amistad prisoners, Lewis Tappan, gets cursory treatment in the film. His most memorable scene is an invented conversation with a black abolitionist, in which Tappan suggests that it would be preferable for the blacks to be martyred than to be set free. The scene paints Tappan as something of a racist, a complaint nobody ever made about the real man.
Lewis Tappan had no use for the gingerly way most abolitionists treated black-white relations. He quarreled with evangelist Charles Finney over Finney's insistence that blacks occupy separate seating in his huge Broadway Tabernacle. Even interracial marriages did not bother Tappan in the least. "In a thousand years," he wrote Lyman Beecher, "probably all the inhabitants on this continent would be of one color, neither black nor white … but copper colored."
That was startlingly frank language, for miscegenation, as it was called, was considered the last horror. Tappan, however, always said what he thought, without much concern for public relations. He was quintessentially a businessman, a very successful one who, with his brother Arthur, built up the largest silk-importing firm in New York City. The firm went bankrupt in the Panic of 1837, after which Tappan worked hard to repay all debts and went on to found the world's first credit-rating organization, one that still survives under the name of Dun & Bradstreet.
Tappan made a great deal of money, but he lived simply and gave a great deal away. Extraordinarily hard-working, blunt to a fault, intelligent but without subtlety, a kind of human steam engine, Tappan was always outshined by more charismatic abolitionists like Theodore Weld or Frederick Douglass. Nobody, however, made a larger impact on the movement.
That was so regarding the Amistad captives, too. As soon as he heard of them, he formed a committee to free them. Visiting the Africans in prison, he launched into an impromptu sermon on the Providence of God, even though none of them spoke English. He then arranged for Yale divinity students to continue visiting the prisoners while he began publicizing their plight and raising money for their defense. He searched the wharves of New York to find someone who spoke the prisoners' language and hired the best lawyers he could find to take on their case. For almost two years he was tirelessly vigilant on their behalf, until news came that the Supreme Court had set them free. Then he set to work raising funds to send them back to their homes in Africa.
All this he did at the same time he was untangling his silk-importing company from bankruptcy, starting Sunday schools for New York blacks, and sitting daily with his beloved daughter Eliza, who was dying of tuberculosis. Six hours a day were enough for office work, Tappan believed; the rest of a Christian businessman's time should go to help others who were less fortunate. He liked nothing better than to use his spare time in wandering the New York waterfront, handing out tracts and talking about Jesus. More often, though, he worked behind the scenes, doing office work, editing publications, writing letters, arranging funds, sitting on committees.
Five years before the Amistad was captured, a Manhattan mob broke into Tappan's house and burned all its contents, right down to doors and window frames, while police stood by. He was routinely insulted by strangers and threatened in anonymous notes. Somebody sent him a Negro's ear through the mail, with a note recommending it for his "collection of natural curiosities." His business struggled when Southerners and their supporters refused to trade with a firm identified with abolition. Yet Tappan continued, faithful to Christ and unstoppable in his activism, for over 30 years. He lived to celebrate Lincoln's Emancipation Proclamation, and as one of the founders of the American Missionary Association, helped send missionaries south to help the new citizens.
So go ahead and enjoy a worthwhile movie, but thank God for a largely unthanked yet worthy man.
Have something to add about this? See something we missed? Share your feedback here.
Our digital archives are a work in progress. Let us know if corrections need to be made.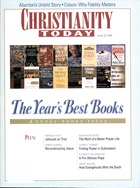 This article is from the April 27 1998 issue.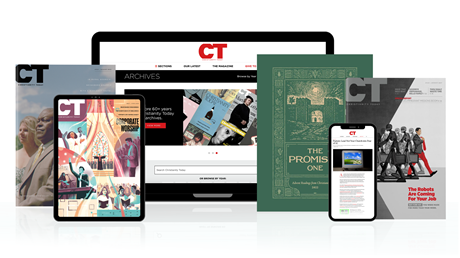 Subscribe to Christianity Today and get access to this article plus 65+ years of archives.
Home delivery of CT magazine
Complete access to articles on ChristianityToday.com
Over 120 years of magazine archives plus full access to all of CT's online archives
Subscribe Now
Amistad's Unsung Hero
Amistad's Unsung Hero