Recent legislation that limited religious practice in Russia may not be fully enforced because of unresolved constitutional issues. But some local Russian leaders, citing provisions in the new measure, have sought to inhibit minority religious groups.
Official guidelines sent throughout Russia recommend a soft approach in dealing with religious organizations. Some of the clauses of the official advisory stand in sharp contrast to the controversial law passed last fall (CT, Nov. 17, 1997, p. 66).
In the meantime, however, the new law provides a ready means for discrimination against minority religious groups, including most Christian groups that are not Russian Orthodox. According to World Churches Handbook, there are about 23 million Russian Orthodox believers among Russia's 147 million people. However, research by Anatoly Rudenko, head of the Russian Bible Society, projects that at best there are 3.3 million practicing Christians, including Orthodox, Catholics, and Protestants.
CONSTITUTIONAL CONFLICT: The temporary guidelines openly state that the new law contradicts the Russian Constitution by taking away citizens' rights. The new law requires annual re-enrollment of already registered religious entities that have existed in Russia fewer than 15 years. Specifying a time frame violates the federal constitution, which bans retroactive legislation. During the 15-year period, new religious groups operate with limited rights. The temporary guidelines suggest that for reregistration a religious group need only inform local authorities of its intent to continue. But they fail to protect underground churches, most of which have existed for more than 15 years but were never registered during the repressive Soviet era.
It is unclear if the final guidelines on the religion law will reflect the perspective of the temporary guidelines. So far, officials call the temporary guidelines an "internal document" without legal standing.
Also, the law does not provide for legal re-establishment of congregations disbanded by the Soviets following the 1917 Bolshevik revolution.
RESTRICTIONS IMPLEMENTED: Some Russian officials have taken advantage of the ambiguity, demanding that certain religious groups be shut down.
For example, in Jaroslavl, about 150 miles northeast of Moscow, local authorities have repeatedly threatened to close the Christian Center of the New Generation, a Pentecostal group, even though it conducts its activities in accordance with the new law. Church leaders have been told that, until reregistration, they must cease publishing their newspaper and producing audiotapes. They cannot purchase or distribute religious literature, and they cannot send missionaries.
Established by ten people in 1991, New Generation today has 1,500 members and eight congregations.
In addition to threats, some municipal officials are finding other ways to put pressure on non-Russian Orthodox churches.
In the city of Klin, about 40 miles north of Moscow, evangelical Baptist church pastor Anatoly Sokolov says the government increased his church's annual tax bill threefold. Failure to pay taxes could result in confiscation of church property. According to Sokolov, Orthodox churches are required to pay only 40 percent of their assessed taxes.
Another common method of hindering ministries is to raise the rent beyond a church's ability to pay. Most non-Orthodox congregations meet in rented facilities because construction costs are prohibitive or they have been denied permission to build. Other tactics include charging exorbitant permit fees and demanding bribes.
In the past, Moscow itself has been fairly immune from abuses of religious freedom. But current events in the capital point to increased hardship.
Local policy toward religion became clearer after Moscow mayor Yury Luzhkov in recent months issued a series of decrees. A strong contender for the next presidential election, Luzhkov openly supports a more powerful role for the Moscow patriarchate of the Russian Orthodox Church.
Luzhkov created a hierarchy of religious confessions. Russian Orthodoxy, Muslims, and Jews are considered "highly esteemed." Representatives from these groups make up an official council to decide all religious issues, placing minority groups at a distinct disadvantage. Luzhkov also gave the Moscow patriarchate preferential treatment by exempting it from paying taxes on any of its buildings and lands.
NEW WARNINGS: Western leaders and Russian activists have not abandoned efforts to ensure full religious freedom in Russia.
In January, a delegation of religious-freedom advocates arrived in Moscow for face-to-face meetings with Russian officials. According to U.S. Rep. Chris H. Smith (R-N.J.), the delegation made it clear that abuses of religious rights would damage financial and diplomatic relations between Russia and the West.
Soon after, a group of high-ranking Russian officials attended a Heritage Foundation event in Washington, D.C., where they repeated reassurances that they intended to use the regulatory process to avoid implementing unconstitutional provisions in the law.
But Anatoly Pchelintsev, director of the Institute of Religion and Law in Moscow, accuses Russian officials of "saying one thing in America and another in Russia." On Voice of America, Pchelintsev said, "I believe that if we don't defend freedom of religion now in Russia we will not have a democracy." Pchelintsev warned that once the regulations are implemented, there will be "massive violations of human rights and freedom of religion."
There are more than 80 U.S.-based Protestant mission agencies operating in the Russian federation, with more than 1,100 personnel serving in the country.
Have something to add about this? See something we missed? Share your feedback here.
Our digital archives are a work in progress. Let us know if corrections need to be made.
This article is from the April 6 1998 issue.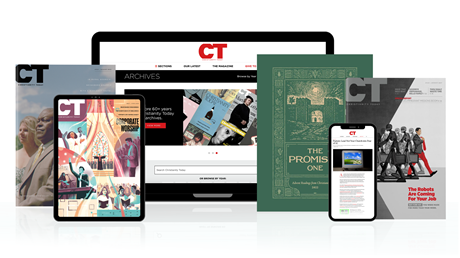 Subscribe to Christianity Today and get access to this article plus 65+ years of archives.
Home delivery of CT magazine
Complete access to articles on ChristianityToday.com
Over 120 years of magazine archives plus full access to all of CT's online archives
Subscribe Now
Restrictions on Religion Get Uneven Enforcement
Restrictions on Religion Get Uneven Enforcement