Four months after Russia's economy began its latest tailspin, 10,000 people are living on the streets of Moscow. Sandra Reid, the Salvation Army's chief of social services for Moscow's 9 million people, sees her budgetary resources fully stretched, even though the Russian winter is yet to hit with full force.
Priorities for her office's care for needy Russians are first the homeless, then pensioners and prisoners. "Refugees and the homeless are the most disadvantaged people," Reid says.
Although Moscow has 10,000 homeless, the city-operated shelters can accommodate only 1,200 a night. And those shelters accept only people who can produce documents proving Moscow residency. Most of the city's homeless live in underground transit passages or sleep in waiting areas of train stations. Russia's recent attempts to reform its state-run economy have led to sharp drops in the value of its currency along with many other economic woes.
GOING TO THE NEEDY: Salvation Army employee Vasili Alexeiev supervises a program to help care for the physical and spiritual needs of Moscow's homeless. Hot borscht and bread are served from the back of a van each afternoon near the city's two largest train stations, where the Salvation Army feeds about 200 homeless a day. Once a week he distributes warm clothing. Alexeiev began feeding the homeless in 1990, the year the Salvation Army began working in Russia.
Late in the afternoon, Alexeiev tries to form relationships with the homeless, handing out soap and socks. Because of increasing restrictions on freedom of religion (CT, Oct. 26, 1998, p. 24), he is forbidden to distribute Christian literature.
An important piece of the Salvation Army's work among the homeless is to help them restore necessary personal documents. Without proper papers that verify identity and residency, they are cut off from receiving any government assistance.
Viktor, Leda, and Luba participate in the Salvation Army's feeding program. All in their fifties, the three share sleeping quarters in an abandoned construction shed under a bridge. They curl up together on a makeshift bed in a feeble attempt to keep warm as winter sets in.
Leda collects discarded beer bottles from trash containers and redeems them for small change to supplement her food supply. She lost her official identification documents in a fire and thus has not received a pension in three years.
The Salvation Army conducts church services in five locations in Moscow where additional spiritual and material assistance is given. Welcoming the destitute to church leads to problems of its own. The Salvation Army must rent meeting facilities, and wherever there is an increasing number of destitute people, building administrators are more apt to evict.
DIRE TIME FOR ELDERLY: The most desperate of Russia's elderly are also aided by the Salvation Army. The current minimum pension, which was about $50 before the economic crisis, is now around $19. The official poverty line is set at $37 a month. Pensioners with no family to assist them receive barely enough money to keep from starving. And in many cases, pensions have not been paid for months.
The financial stresses rocked the Salvations Army's budget and cut into its ability to help the needy. Food intended for distribution as humanitarian aid is purchased in bulk to hold down costs, although costs have tripled.
Currently, Russia and the Commonwealth of Independent States receive the highest percentage of the Salvation Army's missions budget worldwide, according to spokesperson Jennifer Fagerstrom. Three months ago, the Salvation Army intensified its work to develop financial support within Russia. "Russia must start supporting Russia," Fagerstrom says.
Charitable giving is not yet an established practice in Russia. And Russians are still wary of releasing their money after being burned by financial scams in the early 1990s.
The Moscow city government appears to quietly consent to the Army's work. Salvation Army soup kitchens are the only ones that have operated without problems since the fall of communism, Fagerstrom says. On the other hand, the Salvation Army has received no breaks from the government in advancing its work. The organization pays the same high rents as noncharitable works. "Let's face it," Reid says. "People here want money."
Desperate times also have led to Salvation Army workers being robbed at gunpoint. An additional barrier to the work is the official Russian Orthodox Church position, which considers most other churches to be false faiths. But Fagerstrom adds that, even though the Orthodox hierarchy lists the Salvation Army as a cult, some Orthodox priests work with the group.
Our digital archives are a work in progress. Let us know if corrections need to be made.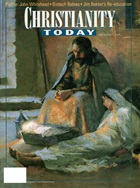 This article is from the December 7 1998 issue.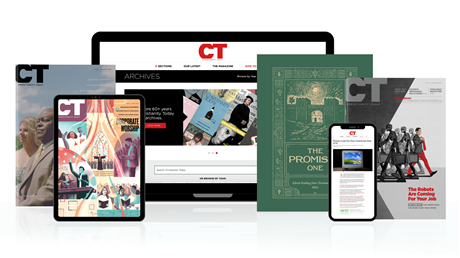 Find hope and historical insight. For a limited time, explore 60+ years of CT archives for free!
Daily devotions from Timothy Dalrymple during this pandemic.
Hundreds of theology and spiritual formation classics from Philip Yancey, Elisabeth Elliot, John Stott, and more.
Thought journalism that inspires you to think more deeply about your faith.
Homeless Overwhelm Shelters
Homeless Overwhelm Shelters