One Cuban who does not miss his native land is Noble Alexander, a Seventh-day Adventist youth pastor from a Havana suburb who spent 1962 to 1984 in nine Cuban prisons.
Two armed G-2 agents, the Cuban equivalent of the KGB, arrested the 28-year-old Noble after he preached at a service in February 1962. His crime? A sermon about original sin.
Prisoners would be his congregants the next 22 years. Many fellow Christian prisoners submitted to Castro-style re-education, which included renouncing faith in Christ. Alexander refused. He received a sentence of 20 years of hard labor for conspiring to assassinate Castro, aiding and abetting the flight of counterrevolutionaries, and distributing opium—that is, Christianity—to the people of Cuba.
Throughout his incarceration, Alexander endured physical and psychological torture. His cellmates included rats, cockroaches, snakes, and lizards. Prison authorities slapped Alexander so hard he still hears ringing in his ears. He suffered food poisoning from eating maggot-ridden gruel. He lost consciousness being dunked in an icy lake while bound. He passed out three times from the pain of being whipped with electrical cables. He sustained gunshot wounds in his hand, leg, and thigh.
"No one can be truly certain of his faith and endurance until he is forced to test them," Alexander says.
Despite the abuse, Alexander organized underground churches in prison. "Baptist, Seventh-day Adventist, Presbyterian, Methodist, Catholic—our fellowship recognized no boundaries," Alexander writes in I Will Die Free (Pacific Press, 1991). "Though chained by hatred and deprivation, our pitiful group of Christian brothers declared themselves free in Christ."
When uncovered, his religious activities brought further punishment. Possession of a Bible resulted in a 90-day sentence inside a coffinlike box where he could barely move. After being caught possessing a hymnal, he was forced to stand in a showerlike stall for 42 days with water dripping unceasingly on his head and nails protruding from the floor at his feet.
For refusing to work on the Sabbath, Alexander was dunked into a cesspool of rotting debris and putrid excrement for three hours. Officials reclassified him as a "dangerous religious fanatic" and moved him to a section with psychotic murderers and the mentally ill.
But Alexander says the worst agony he experienced involved his Christian wife, Yraida, who divorced him in 1965 in order to marry a Cuban army captain. When he went to prison, he and Yraida had been married three years and had a two-year-old son, Humberto. Slowly Alexander recovered from his despair, and the prison church became his new bride.
When his scheduled release date came in 1983 authorities told him he could go—as soon as he submitted to the government re-education program.
Meanwhile, Alexander's mother and sister in Salem, Massachusetts, enlisted the support of their Methodist pastor, Willis P. Miller, to organize a prayer group and public campaign for his release. Tom White of the Voice of the Martyrs, a fellow prisoner for 18 months, convinced Jesse Jackson to seek Alexander's freedom when Jackson met with Castro. Cuba deported Alexander to the United States in June 1984 as a "humanitarian gesture."
Many of Alexander's dreams have gone unfulfilled, and he has bittersweet memories of Cuba. His son, now 36, remains a Communist stalwart. Ex-wife Yraida has rededicated her life to Christ and begged—and received—Alexander's forgiveness.
Alexander and his Puerto Rican wife, Carmen, have been married four years. At age 63, he is pastor of Hispanic Seventh-day Adventist churches in Cambridge and Chelsea, Massachusetts. His first sermon in the United States dealt with the origin of sin, the topic that he had preached as a free man in Cuba. Alexander has learned that God is his sustaining joy.
"I have no plans for retiring," Alexander says. "Preaching is my life."
Have something to add about this? See something we missed? Share your feedback here.
Our digital archives are a work in progress. Let us know if corrections need to be made.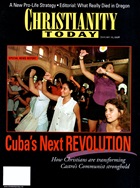 This article is from the January 12 1998 issue.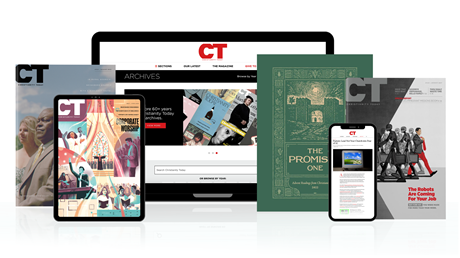 Subscribe to Christianity Today and get access to this article plus 65+ years of archives.
Home delivery of CT magazine
Complete access to articles on ChristianityToday.com
Over 120 years of magazine archives plus full access to all of CT's online archives
Subscribe Now
Bittersweet Cuban Memories
Bittersweet Cuban Memories