Sun Myung Moon could take the Unification Church with him to his grave, says his former daughter-in-law. In her new book In the Shadow of the Moons (Little, Brown & Co.), Nansook Hong charges her 35-year-old ex-husband Hyo Jin with physical abuse, adultery, cocaine addiction, alcoholism, and neglect of their children. She accuses Sun Myung Moon of complicity in his son's behavior and charges that the 78-year-old founder of the New York-based Unification Church engaged in adultery himself, leading to an illegitimate child.
"Since his family is not anywhere near the ideal family, what does that say about Reverend Moon?" Hong asks. She fled the Moon "compound" in Irvington, New York, in 1995. Now living near Boston and divorced since last December, she has become the center of a recent media blitz about the Unification Church. Her book's damning profile of life at the top of the Moon empire has been defended by prominent ex-members Donna Collins and Un Jin Moon, Hyo Jin's sister. Collins's parents led the Canadian church, but she left six years ago at age 22. "Moon did not deliver on his promise of a utopia, either for his own family or the membership."
Unification leaders Tyler Hendricks and Chris Corcoran say the Hong book will not damage the faith of members. Corcoran, a public-relations spokesperson, says Hong's "full frontal attack" is "extreme." Hendricks, president of the U.S. church, says the book is "ideologically motivated" because of Hong's contacts with anticultists.
Both leaders acknowledge Hyo Jin's failures, although Corcoran says the son has a "brilliant philosophical and theological mind." Hendricks and Corcoran suggest Hong may have been partly to blame for the failed relationship. "Maybe she never figured out how to unlock his heart," Corcoran says.
Herbert Rosedale, president of the American Family Foundation, which monitors questionable religions, says, "That's the kind of nonsense that is used against every battered woman." He calls Hong "one of the most truthful people I have ever met" and believes the book will create havoc for Unificationists struggling to reconcile "the difference between their idealism and the actual way Reverend Moon lives." Moon preaches extremely rigid and demanding standards on tithing, church work, and especially sexual purity. In a 1975 sermon, Moon said "adultery is not forgivable at all."
PROVIDENTIAL ADULTERY? On the serious allegation about Moon's adultery, Hong claims that Moon and his wife, Hak Ja Han, told her of the affair and defended it as a "providential" act. Hong says the illegitimate child was raised by prominent Korean members who live in Virginia. Collins, daughter of the founders of the Unification Church in Britain, confirmed Hong's allegation. Corcoran calls the accusation of adultery "just a rumor" and says Moon "would not violate his own teaching." Hendricks adds that Moon is "absolutely sincere, righteous, and trustworthy. We exercise good faith and give him the benefit of the doubt."
However, two longtime Unificationists, who requested anonymity, told CT that rumors of the affair have circulated for years in the church and its verification would force many Unificationists to adopt a more realistic understanding of Moon's humanity.
In a phone interview from London, sociologist Eileen Barker, an expert on the Unification Church, says there is no reason to doubt Hong's account. She suggests the movement created the "providential explanation" only after rumors of the affair circulated among older Korean members.
Frank Flinn, adjunct professor of Religious Studies at Washington University in Saint Louis, contends that Moon "is not a model for his own sermons." He says that Moon's extramarital affair fits in with the earlier pattern of the 1950s where Moon "had spiritual, emotional, and sexual relationships with more than one woman" in his quest for a new bride. Flinn, one of the earliest academics to study Unificationists, adds, "Moon should go back and read the temptation accounts in the Gospel of Matthew and pay attention to them."
Corcoran refers to Moon and his wife as "God's champions." He says Moon must be viewed through the eyes of faith and be seen as a fully "biblical figure" who is "complicated" but "blameless." Corcoran says "nothing is going to defeat this man" and claims that the latest round of criticism has not hurt the church.
DAMAGE CONTROL: Hendricks notes that recent mass wedding ceremonies conducted by Moon in Washington and New York brought together hundreds of churches and representatives from many major religions. In addition, Moon has a long record of courting church leaders, including evangelicals, in an effort to achieve acceptance (CT, Feb. 9, 1998, p. 82). Moon's son Hyun Jin has recently been appointed vice president of the Family Federation for World Peace and Unification International, a move that clearly balances the negative image presented by his older brother Hyo Jin.
In a more direct assault on In the Shadow of the Moons, Unification leaders provided CT with documentation for the claim that some material in Hong's book is plagiarized from an earlier book by British scholar George Chryssides. The charge is directed toward Eileen McNamara, a Boston Globe reporter who ghostwrote the book. McNamara has denied the allegation.
THE MEDIUM IS THE MESSAGE? Meanwhile, Unificationists are directing their focus to two spirit mediums who are reportedly giving messages from Hak Ja Han's deceased mother and from Sang Hun Lee, a Unification scholar who died last year. Lee even provides a letter purportedly from Jesus to the "True Parents" (Sun Myung Moon and Hak Ja Han) in which the Son of God thanks them for his new bride in heaven and also expresses regret that Christians are still not trusting in Moon.
Hong has changed her beliefs since leaving the Moon family. "I believe in God and I also believe that Jesus is the Messiah," she told CT.
Barker predicts that Hong's book will have its major impact on members who are wavering in their faith and with academics who will now be more skeptical about participation in Moon's various programs. "Most Unificationists have been aware for quite a long time that their church is not that special." Whether that loss of idealism extends to the Korean "messiah" himself will determine the future of the movement.
Have something to add about this? See something we missed? Share your feedback here.
Our digital archives are a work in progress. Let us know if corrections need to be made.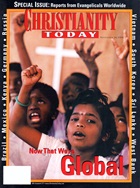 This article is from the November 16 1998 issue.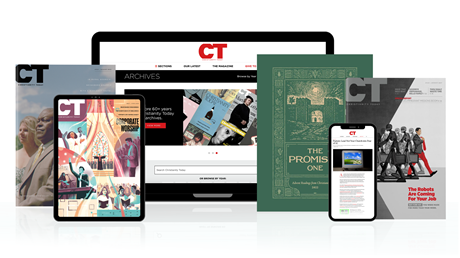 Subscribe to Christianity Today and get access to this article plus 65+ years of archives.
Home delivery of CT magazine
Complete access to articles on ChristianityToday.com
Over 120 years of magazine archives plus full access to all of CT's online archives
Subscribe Now
Unification Church: Inside Moon's Unhappy Family
Unification Church: Inside Moon's Unhappy Family