Many evangelical Christians have been caught off guard by the sweeping changes in national leadership as a result of the September 27 German election that saw Helmut Kohl, his conservative Christian Democratic Union (CDU), and allied parties lose power after 16 years. Along with the CDU's sister Bavarian party, the Christian Social Union, Kohl and company received only 35 percent of the vote, down 6 percent from the 1994 election.
The triumphant Social Democrats (SPD), with Gerhard Schroeder at the helm, gained 4.5 percentage points from 1994 results to win 41 percent of the national vote. The SPD immediately began building a coalition government with, for the first time, the environmental Green party. Together, those two parties achieved a majority in the new 669-seat federal Parliament.
The media-friendly Schroeder, 54, won over voters by pointing to high unemployment and suggesting that the 68-year-old Kohl had clung to power too long. With similar arguments, the Party of Democratic Socialism—the successor to the former East German Communist party—cleared the 5 percent hurdle necessary to be represented in Parliament.
In the wake of defeat, CDU leaders, one by one, dropped out to make way for a younger generation to modernize and reform the party that affirms a commitment to Christian values and a "Christian understanding of people and the knowledge of God's good creation."
The personal morality of the candidates did not play a role in the election. Schroeder, a Marxist-turned-moderate, is married for the fourth time.
EVANGELICAL RESPONSE: Many evangelicals, who represent only 3 percent of Germany's 81 million people, are concerned about an SPD-Green government. They say Christian values, especially the unique legal status of marriage, could be challenged by increasingly liberal political winds blowing through the land of Luther.
"This will be the most unchristian Parliament in the postwar era," says Wolfgang Baake, director of the Conference of Evangelical Publicists. "There will be ethical implications."
Hartmut Steeb, general secretary of the German Evangelical Alliance, believes moral and ethical limits could be pushed back as more liberal politicians assume power. "The most absurd notions are becoming the norm," he argues in connection with a proposed SPD bill that would put homosexual and other "out-of-marriage" couples on equal legal and financial footing as traditional husband-wife unions.
Green Party legal spokesperson Volker Beck argues that "legal recognition and equal status of homosexual couples takes nothing away from families, but gives gays legal protection in a democratic society."
Steeb also is concerned about SPD-Green demands for dual nationality for foreigners who have long-term residency in Germany, particularly Turks. He notes that Muslim voters could one day outnumber evangelicals. There are more than 7 million foreigners in Germany.
"CHRISTIAN" ISSUES SIDELINED: Prior to the vote, the established large parties pledged more jobs while four small "Christian" parties alone spoke out on moral issues such as preventing introduction of the RU-486 abortion pill.
In a campaign urging a return to "ideals and values," the Alliance of Free Citizens, which came out ahead of other Christian groups with 121,220 votes, or 0.2 percent of the vote nationwide, called for the abolition of legal abortion and opposed any form of legalized homosexual marriage. Party spokesperson Maria von Below says a new government may opt to replace religious instruction in schools with "ethics" training.
The pro-Israel Party of Bible-believing Christians (PBC) also deplored the "murder of children in the mother's body," which takes place in Germany at the rate of 1,000 a day, according to party leader Gerhard Heinzmann. Some 72,000 people, or 0.1 percent of the national vote, cast ballots for the PBC, which printed Bible verses along with slogans on its campaign posters.
Such issues, deemed important to conservative Christians, are far less pressing compared to unemployment and social justice, says SPD parliamentary group spokesperson Wolf-Michael Catenhusen. He told ct the new government does not intend to raise the issue of abortion and that both SPD and CDU members favor the RU-486 abortion pill.
LOW EVANGELICAL IMPACT: It came as no surprise to evangelicals that the small Christian parties combined received less than 1 percent of the votes cast. Demography and perhaps apathy have worked against new Christian political groupings. "Born-again Christians have for too long said we have nothing to do with politics," says the PBC's Heinzmann. He and other Christian party politicians say they have tried but failed to merge their parties because of deep theological differences.
"The political influence of the evangelical community is clearly very insignificant," Steeb says. To combat this, he says the Evangelical Alliance plans to establish a political lobby office by early next year. The Union of Protestant Free Churches intends to set up a similar office in Berlin.
Have something to add about this? See something we missed? Share your feedback here.
Our digital archives are a work in progress. Let us know if corrections need to be made.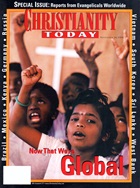 This article is from the November 16 1998 issue.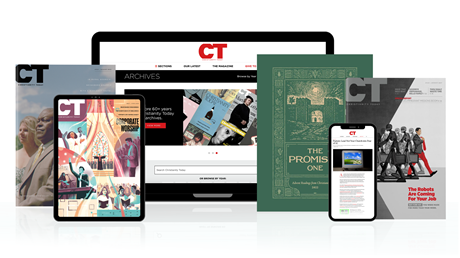 Subscribe to Christianity Today and get access to this article plus 65+ years of archives.
Home delivery of CT magazine
Complete access to articles on ChristianityToday.com
Over 120 years of magazine archives plus full access to all of CT's online archives
Subscribe Now
Evangelicals Wary After Conservative Defeat
Evangelicals Wary After Conservative Defeat