Seduced by the World
Prosperity knits a man to the World. He feels that he is "finding his place in it," while really it is finding its place in him. His increasing reputation, his widening circle of acquaintances, his sense of importance, the growing pressure of absorbing and agreeable work, build up in him a sense of being really at home in earth which is just what we want. You will notice that the young are generally less unwilling to die than the middle-aged and the old.
The truth is that the Enemy, having oddly destined these mere animals to life in His own eternal world, has guarded them pretty effectively from the danger of feeling at home anywhere else.
—The Screwtape Letters
Our Gravest Evil
The worst sins of men are spiritual.
—The Four Loves
Spiritual Map Makers
Doctrines are not God:
they are only a kind of map. But that map is based on the experience of hundreds of people who really were in touch with God.
—Mere Christianity
Life in the Blood
"Son of Adam," said Aslan, "Go into that thicket and pluck the thorn that you will find there, and bring it to me." Eustace obeyed. The thorn was a foot long and sharp as a rapier.
"Drive it into my paw, Son of Adam," said Aslan, holding up his right fore-paw and spreading out the great pads towards Eustace.
"Must I?" said Eustace.
"Yes," said Aslan.
Then Eustace set his teeth and drove the thorn into the Lion's pad. And there came out a great drop of blood, redder than all redness that you have ever seen or imagined. And it splashed into the stream over the dead body of the King. At the same moment the doleful music stopped. And the dead King began to be changed. … His eyes opened, and his lips both laughed, and suddenly he leaped up and stood before them.
—The Silver Chair
(The Chronicles of Narnia)
No Home Here
The joys of Heaven are, for most of us in our present condition, "an acquired taste"—and certain ways of life may render the taste impossible of acquisition. Perhaps the lost are those who dare not go to such a public place.
—The Problem of Pain
Hard Freedom
The hardness of God is kinder than the softness of men, and His compulsion is our liberation.
—Surprised by Joy
From the Beginning
No philosophical theory which I have yet come across is a radical improvement on the words of Genesis, that "in the beginning God made Heaven and Earth."
—Miracles
Hunger for God
God gives what He has, not what He has not: He gives the happiness that there is, not the happiness that is not. To be God—to be like God and to share His goodness in creaturely response—to be miserable—these are the only three alternatives. If we will not learn to eat the only food that the universe grows—the only food that any possible universe ever can grow—then we must starve.
—The Problem of Pain
First Things
You can't get second things by putting them first; you can get second things only by putting first things first.
—God in the Dock
The Only Way
We are told that Christ was killed for us, that His death has washed out our sins, and that by dying He disabled death itself. That is the formula. That is Christianity. That is what has to be believed.
—Mere Christianity
Not Enough
Feelings come and go, and when they come a good use can be made of them: they cannot be our regular spiritual diet.
—The World's Last Night and Other Essays
Freedom Misused
Man is now a horror to God and to himself and a creature ill-adapted to the universe not because God made him so but because he has made himself so by the abuse of his free will.
—The Problem of Pain
Have something to add about this? See something we missed? Share your feedback here.
Our digital archives are a work in progress. Let us know if corrections need to be made.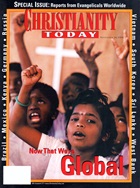 This article is from the November 16 1998 issue.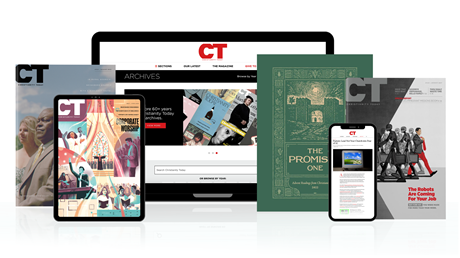 Annual & Monthly subscriptions available.
Print & Digital Issues of CT magazine
Complete access to every article on ChristianityToday.com
Unlimited access to 65+ years of CT's online archives
Member-only special issues
Subscribe
Classic & Contemporary Excerpts from November 16, 1998
Classic & Contemporary Excerpts from November 16, 1998